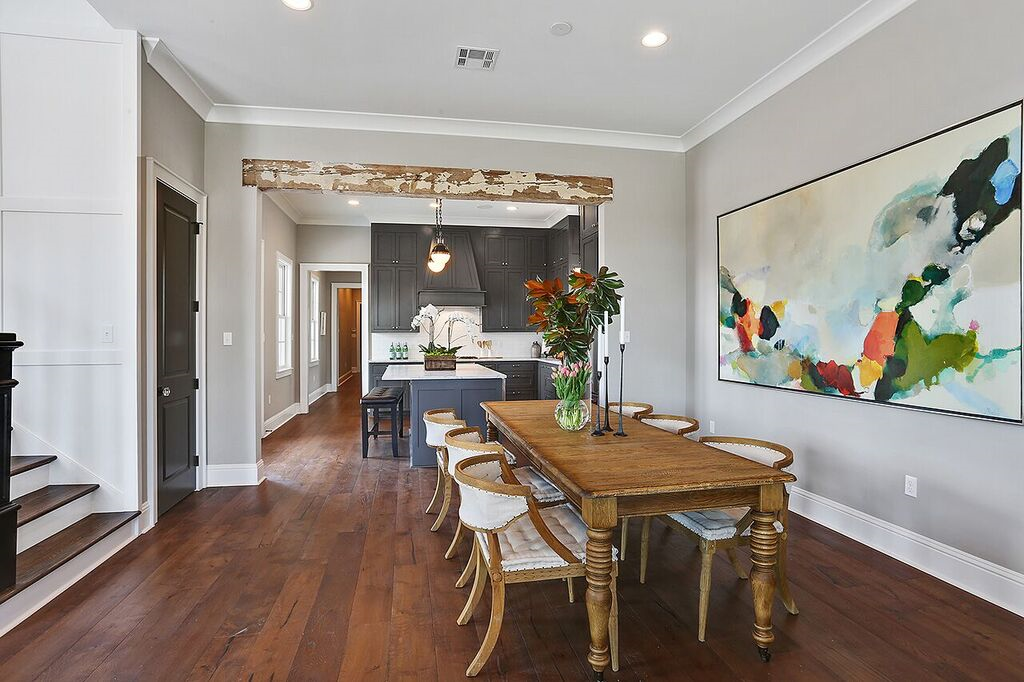 9 Things You Wish You'd Thought of When You Built Your House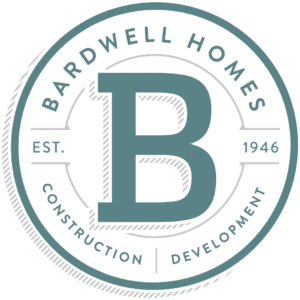 Content provided by our sponsor: Bardwell Homes.
There are a dizzying number of details to consider when you're building a home. Will you choose the marble countertops you've always dreamed about? What flooring will last for the long haul? Should you go with a classic subway tile or a modern backsplash?
But Scott Bardwell, owner of Bardwell Homes, says too many people focus only on the "sizzle" of a house — the finishes and decorative elements.
"The way a house lives is often overlooked," Bardwell says. "Those decisions are what really make an impact on your everyday life. You may love your oversized kitchen island, but if you don't have accessible storage space for the appliances you use every day, you're going to get frustrated."
Bardwell identified nine design choices that make a big impact on a house's long-term livability.
Power Outlets in the Utility Closet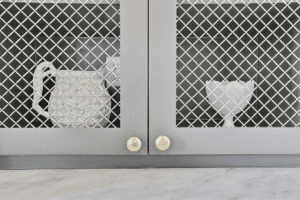 Where do you charge your vacuum cleaner? If your bulky vacuum always sits in your foyer so you can keep it plugged in between cleanings, consider adding outlets inside the closet where you store cleaning supplies. This will let you charge the vacuum and other household appliances while they're out of sight so they're always ready to go when you need them.
Laundry Rooms with Dutch Doors
Many pets love to retreat to the cool tile floor of a laundry room during the summer. Adding a Dutch door lets you close the bottom half, keeping your pets contained when needed while letting in air and light. A Dutch door is much more elegant than a baby gate for keeping pets safe in a defined area like a laundry room.
A Deep Sink in the Laundry Room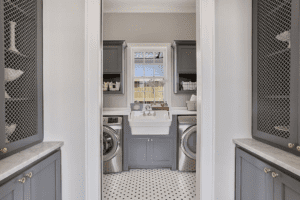 Another laundry room must-have is a deep sink for washing out stains, soaking clothes or filling pets' water bowls. Having a utility-sized laundry sink keeps kitchens and bathrooms clear and makes the chore of doing laundry a little more tolerable.
An Additional Living Area Upstairs for Kids
If you have kids, you know that their toys and everything else seem to explode overnight. As soon as everything is put away, the toys, books, homework and athletic equipment seem to creep out all over the house again. Many Bardwell Homes clients carve out an additional living space for the kids upstairs, so the mess is out of sight. Kids love to play, watch TV and have friends over in an upstairs rec room or playroom. With this option, adults can entertain downstairs while the kids have fun in their own dedicated spot.
Cabinetry That Hides Appliances
You're cooking breakfast and you want toast. The only problem: Your toaster is stored at the top of your tallest cabinet. Instead of spending all of your time on a stepladder, consider adding accessible, hidden storage for your everyday appliances right inside your kitchen cabinets. Hidden storage for toasters, coffee makers and grinders, bread slicers and microwaves is a must-have for busy cooks. When you're finished cooking, the appliances neatly slide away until you need them again.
Kitchen Prep Areas Near the Pantry
One of the golden rules of kitchen design is that items should be stored as close as possible to where they'll be used. Many people consider the workflow between the sink, refrigerator and stove, but they often forget about the placement of the pantry. It makes sense to store food items next to your primary kitchen prep area. Avoid the temptation to design a huge pantry at the far end of a kitchen, and work toward storing some of your most-used food items near your prep area for easy access.
Efficient Home Orientation
Did you know that the direction your home faces has a significant effect on your energy bill? Many homeowners don't realize the importance of a home's orientation and window placement, but the savings can add up fast in an ideally oriented home. Homes oriented toward the sun require less energy for heating and cooling. Frequently used rooms like the kitchen and living room, and outdoor spaces like decks and patios, should be on the southern side of the home. This placement maximizes the sun's warmth in the winter and minimizes heat during sultry Louisiana summers. Placing windows on the north side of the home can also improve natural light and ventilation.
Creative Storage Spaces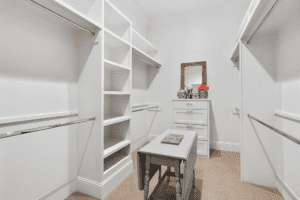 Today's new homes offer a lot of opportunities to maximize storage. Two storage ideas that Bardwell Homes clients love are under-the-stairs storage areas and high shelves in closets.
Under-stairs storage is great for bulky items that are difficult to store but are needed close by, instead of in a garage or attic. High, out-of-reach shelves at the top of each closet can help you maximize storage space for less-used items like sleeping bags, blankets or offseason clothing.
A Hose Bib on Second-Floor Balconies
If you're including a grand outdoor balcony in your home design, have you considered how you'll clean it? One creative tip: Add a hose bib on that second-floor balcony to make cleanup a cinch.
These features might seem like little things, but they really can enhance your day-to-day life, Bardwell says. "We encourage our clients to spend time considering how they'll use every element in their homes. That attention to detail helps us ensure that every client loves the experience of living in a Bardwell home," he says.
Since 1946, Bardwell Homes has committed to building homes with distinct details fit for the unique needs of every family. It is known to fans as the Bardwell Difference, and it is found in the statement design features and the small, yet inspiring, details. To learn more about Bardwell Homes and the communities they are featured in, visit bardwellhomes.com, or call Heather Kirkpatrick at 225-252-0668 to find an available home that's perfect for you.