Far-flung family traditions: Locals share their favorite travel memories
I can remember spending (almost) every summer in Sandestin, learning to play golf with my dad at Burnt Pine and pledging allegiance to the frozen, chocolate-covered bananas from the Candymaker in the Village of Baytowne Wharf. For my family, this was–and still is–our tradition. Whether you soak up the sun on the Florida panhandle or ride the wake behind a boat on your favorite lake, everyone has their own favorite travel memories. And with summer finally here, we sat down with a few Baton Rougeans to learn about their dearest travel traditions.
---
Kate Cook, KBCook Weddings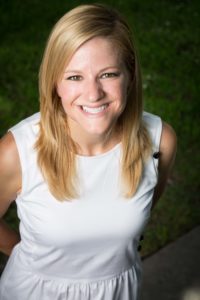 For wedding coordinator Kate Cook, two summer travel memories immediately come to mind.
"One is our annual family beach trip. For my entire life, my parents, brother, sister and I spend an entire week at the beach together each summer," says Cook. "Over the years, we have been joined by childhood friends, then fiancés, and now our spouses and children. We are leaving soon for this annual trip and we are all buzzing with excitement! We so look forward to the week together spent relaxing, playing in the sand, sleeping in, cooking and making memories."
Cook says that her second favorite travel memory is something that she and her sister enjoyed when they were in elementary and high school.
"In addition to our beach trip, each summer we would take a two-week road trip," recalls Cook. "We would pile into the Suburban and spend the next two weeks traveling, stopping for a night or two in different locations and exploring our country. We saw the Grand Canyon, fished the fresh waters of Arkansas, experienced the top of Pike's Peak as well as the depths of the Carlsbad caverns. We even mined for both diamonds and gold during our travels. I'm so grateful to my parents for those experiences and so many more during those road trips."
---
Jessica Gagliano, immediate past president of Junior League of Baton Rouge and director of development at Knock Knock Children's Museum
A relaxing weekend reuniting with friends is at the top of the list for Jessica Gagliano.
"When I think about my favorite travel memories, the moments that come to mind are my travels with some of my dearest girlfriends who are fellow Junior League presidents from around the country. Since none of us live in the same city, our trips together are truly special," says Gagliano. "The cities always change, whether it's Austin, Boca, Deer Valley or anywhere in between, but my favorite memories are always the same–the welcoming hugs, their smiling faces and the hours and hours of laughter."
---
Amber Elworth, owner of Light House Coffee Baton Rouge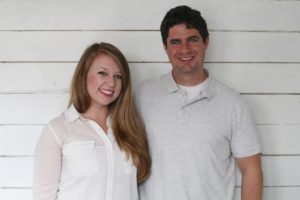 For Amber Elworth, her favorite travel memory is one for the books.
"My favorite travel memory is hard to beat. I had this crazy idea to open a coffee shop in Morocco. I invited some friends to come with me on a trip to scope out the culture to see if this would be a good idea or not," says Elworth.
"So for 10 days, my friends Steve, Josh and I went to five cities across Morocco being tourists and drinking coffee and way too much mint tea. If you ever want to feel like you stepped into the movie Aladdin, go to Morocco. The last day we were there, Steve asked me to be his girlfriend and 11 months later we were married. Without that magical trip, Light House Coffee would have never happened!"
---
Kelly Zoghbi, The Nutritious Table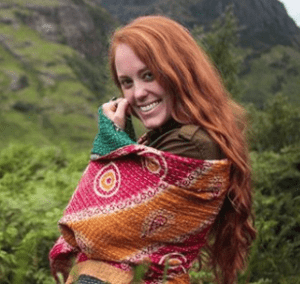 Health food connoisseur Kelly Zoghbi looks back on her fun, adventure-filled childhood with fondness.
"Growing up, we couldn't afford the luxury of traveling very far, but I never once realized that, because my parents were always full of fun adventures. I spent my early childhood years in Boise, Idaho, camping, skiing, biking and swimming as much as I could. Traveling to me meant spending time with my mom's side of the family down in Texas. We spent every summer together at Surfside Beach in a house called Seven Views. There, all 14 of us shared that massive house for a week of surfing, sandcastles and bonding," says Zoghbi.
"Some of my favorite childhood memories were formed in that beach house hanging out with my cousins, dancing in the living room to a Beach Boys cassette tape on repeat, learning how to play Monopoly while eating an endless amount of PB&J sandwiches. Because we were so limited on the places we could travel to growing up, I am immensely grateful for the places I have been and plan to go as an adult. I took my first trip overseas with my husband this past summer and was able to see London, Scotland, Lebanon and Germany. To me, traveling is an amazing gift I never want to take for granted. The world is so amazing, but what I've learned through it is that I could go to the most beautiful place on Earth but it still wouldn't matter if I didn't share that time and moment with people that I love."
---
To learn more about the travels of other Baton Rougeans, check out these Travel Journal stories about trips to Iceland and the Masters golf tournament from the June issue of inRegister, on newsstands now.