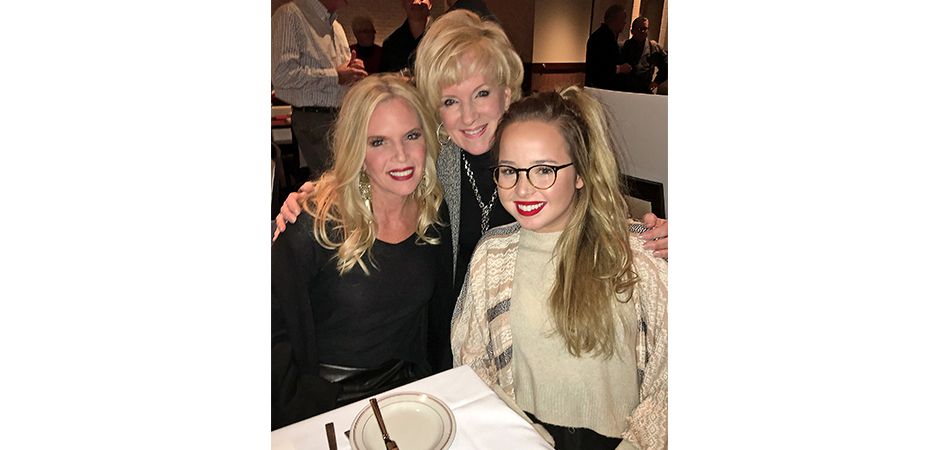 Brunch for a cause: Jumonville family rallies to support Cystic Fibrosis Foundation
Sixteen years ago, Carla Jumonville launched the Bunny Hop Brunch to benefit the Cystic Fibrosis Foundation of Baton Rouge. Her granddaughter Claire Booth had been diagnosed with cystic fibrosis at birth just five years before. Carla wanted to create an auction where children actually do the bidding, to include the children in the fundraising efforts being done in their honor and start them on an early path to civic involvement.
Fast-forward to today, and the Bunny Hop Brunch—set for March 26 at the Crowne Plaza—is one of the most anticipated child-focused events of the season. It involves professional photos with the Easter Bunny, a children's fashion show, a Champagne brunch, a silent auction and an Easter egg hunt.
"My family has been instrumental in keeping Claire healthy and positive," says M'Elaine Jumonville, Claire's mother. "They have all supported us mentally, physically and financially with their sponsorships and participation in any and all cystic fibrosis events in Baton Rouge."
M'Elaine's brother Ryan—a Baton Rouge native and chairman of United Networks of America—sponsors the brunch as well as the Cystic Fibrosis Wine Opener every year in hopes of a cure through research support. Her father Dan Jumonville lends direct financial support to cystic fibrosis research. The Bunny Hop Brunch holds special meaning for this entire family because Carla's dream to spread awareness and educate others has become a reality.
"Claire and I appreciate their love and commitment to us immeasurably," says M'Elaine. "And we know that we are so blessed to have a family that lifts us through the hard times and celebrates with us in the beautiful times. Modern medicine is miraculous, and we will fight to see the finish line."
For more information about this special event, go to bunnyhopbrunch.eventscff.org.