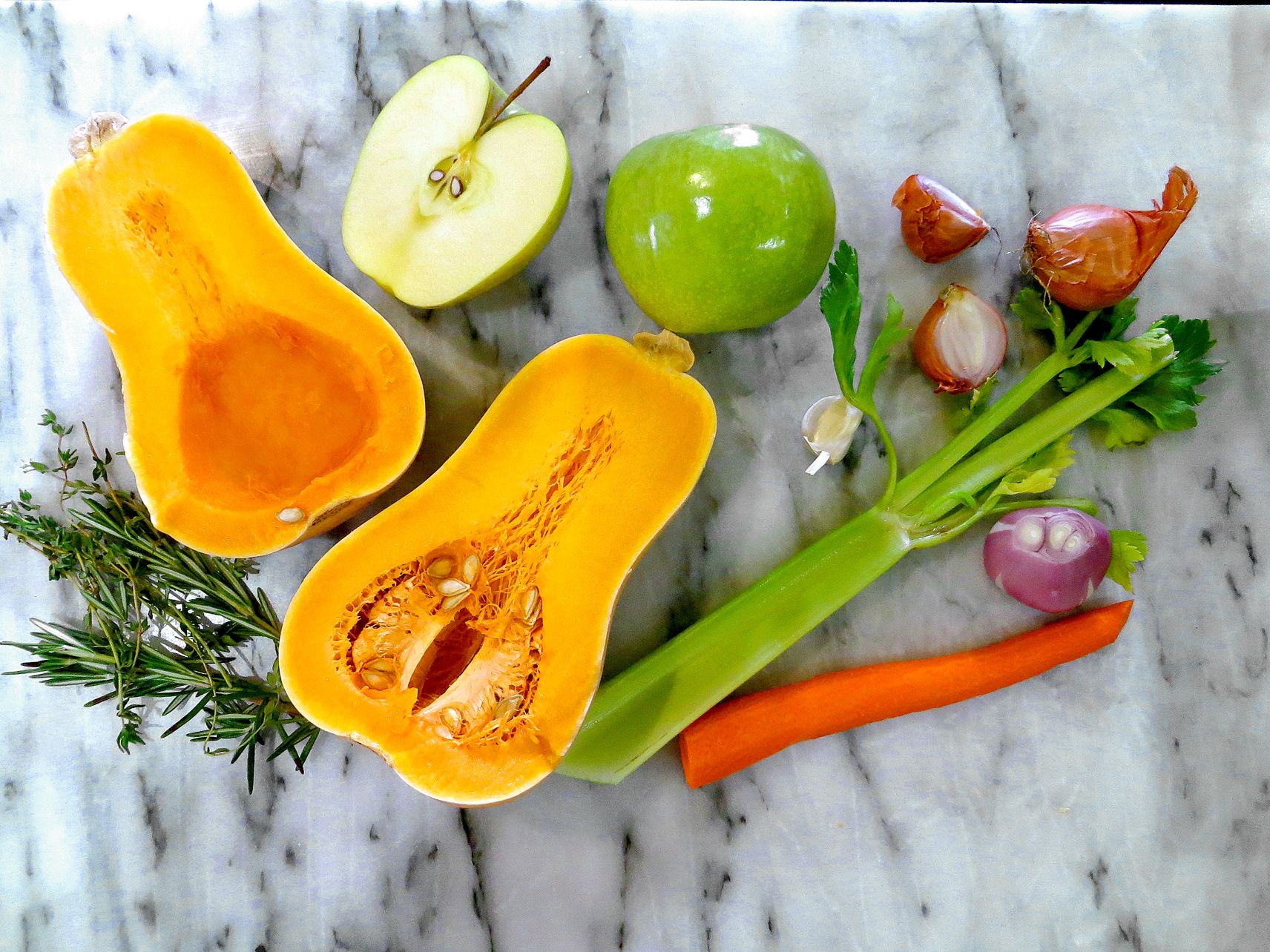 It's fall, y'all! Nothing says cooler temperatures like a bowl of delicious and comforting soup. This is the easiest soup to make, but don't let that fool you. It's delicious and full of flavor, too.
Butternut squash and apples complement one another perfectly. The sweetness of the apples highlights the sweetness of the squash, while the sage and shallot really bring out the squash's savory side. The addition of warm spices like cinnamon, nutmeg and allspice make it the consummate soup for fall.
This soup easily transforms into a vegetarian or vegan dish with the substitution of vegetable stock and the elimination of the half-and-half. Now you really can please everyone.
Tailgating this season? This soup is a splendid way to impress your guests. Make the soup the day before—or early in the morning for a night game—then reheat in a slow cooker and serve in demitasse cups with roasted pumpkin seeds, aka pepitas, on top. There's no better way to spend a chilly afternoon outside Tiger Stadium with friends.

Lori Zachary is a wife, mother of two grown daughters, and trained chef who is the author of the Little White Apron food blog, littlewhiteapron.com.
---
 Butternut Squash and Apple Bisque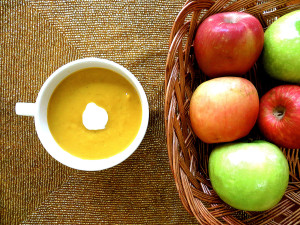 2 large butternut squash, peeled and cut into 1-inch pieces (about 6 cups)
1 large Golden Delicious apple, peeled, cored and cut into 1-inch pieces
2 Granny Smith apples, peeled, cored and cut into 1-inch pieces
2 stalks celery, cut into 1-inch pieces
1 large or 2 small carrots, peeled and cut into 1-inch pieces
2 to 3 sprigs fresh rosemary
1 Tbsp. fresh thyme
1⁄4 cup plus 2 Tbsp. olive oil, divided
Salt and pepper to taste
1⁄2 cup finely chopped shallots
3 garlic cloves, finely chopped
4 to 6 cups low-sodium vegetable or chicken stock
2 tsp. salt
1 tsp. freshly ground black pepper
1⁄2 tsp. rubbed sage
1⁄2 tsp. freshly ground nutmeg
1⁄2 tsp. allspice
1⁄4 tsp. cinnamon
1⁄2 cup half-and-half
Crème fraîche or roasted pepitas for garnish
Preheat oven to 375 degrees. Place cut squash, apples, celery, carrots, rosemary and thyme in a large bowl. Toss with 1⁄4 cup olive oil, and season lightly with salt and pepper. Pour onto a parchment-lined baking sheet. Bake for 35 to 40 minutes or until squash is done and apples are soft.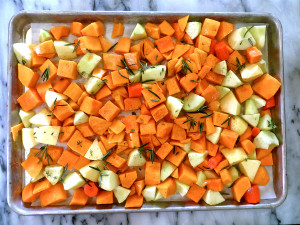 Meanwhile, in a large pot, cook shallots and garlic in remaining 2 Tbsp. olive oil over medium heat. Do not brown.
When squash and apple mixture is done, remove from oven and pour into pot with shallots and garlic. Add 4 cups stock to start. Stir well to combine. Add 2 tsp. salt, 1 tsp. pepper, sage, nutmeg, allspice and cinnamon. Stir well and simmer over low heat for 20 to 30 minutes to allow flavors to marry. Remove soup from heat and allow to cool slightly. When soup is cooled, working in batches, carefully ladle into blender or food processor and blend until smooth. Return to the pot and add half-and-half. Simmer over low heat for 10 to 15 minutes.
Adjust thickness to taste with remaining 2 cups stock, adding a little at a time until you reach desired consistency. Serve hot with a garnish of crème fraîche or roasted pepitas.