Dish: Tallulah's Cedar Plank Redfish
---
A new chef and a new menu signal fresh changes at Tallulah Crafted Food and Wine Bar at the Renaissance Hotel. "It's an exciting time for us," says executive chef Jason Hebert, a Baton Rouge native who trained at the Louisiana Culinary Institute and worked in hospitality around the country before returning to Red Stick to lead Tallulah's kitchen. "I really liked the vision, which is all about getting back to doing things in house, the right way." 
Hebert's menu includes modern expressions of Creole/Cajun fare, including a popular iteration of cedar plank redfish. Blackened redfish is kissed with woodsy notes thanks to the plank, and further accented with charred lemon and beurre blanc. It's served with maque choux and garlic-scented haricots verts.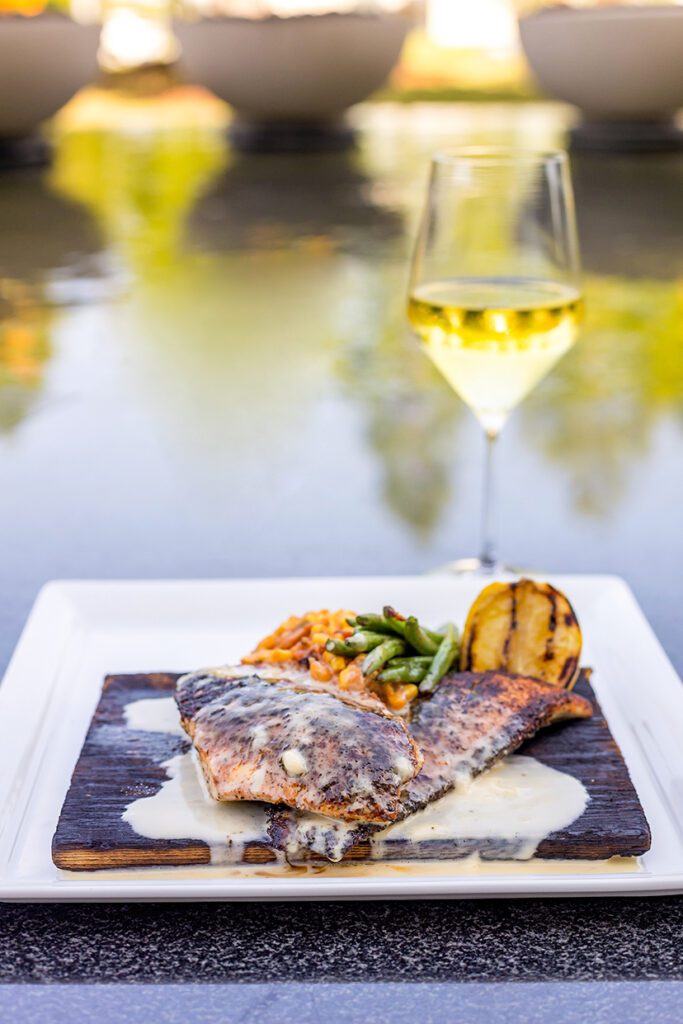 ---
Tallulah Crafted Food and Wine Bar
7000 Bluebonnet Blvd.
(225) 388-5710
tallulahrestaurant.com
Breakfast:
Monday through Friday, 6 to 10 a.m.
Saturday and Sunday , 6:30 to 10:30 a.m.
Lunch:
Daily, 11 a.m. to 2 p.m.
Dinner:
Sunday through Thursday, 5 to 9 p.m.
Friday and Saturday, 5 to 10 p.m.