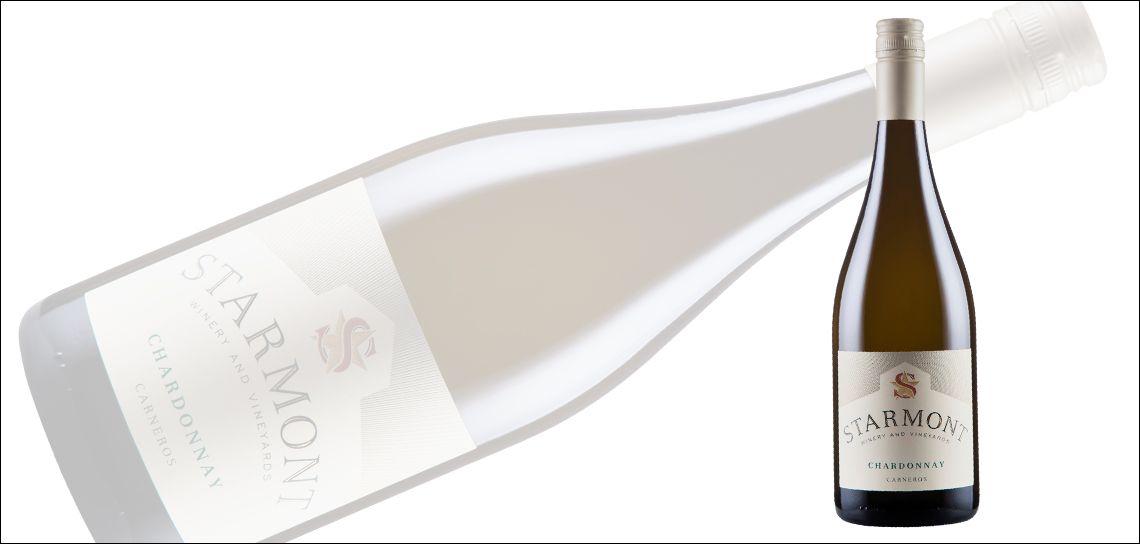 Sommelier: Starmont Chardonnay
---
Starmont Chardonnay Carneros is a skinny summer sipper with aromas of honeysuckle opening mid-palate to subtle flavors of white peach and pineapple. Edged with an electric punch of Meyer lemon and just the right amount of balanced buttered oak, this cool-climate chardonnay has an energy that sets it apart from so many other value-oriented white wines. It's perfect poolside for you and your entourage.
Starmont was born into the well-known Merryvale family of wines. But the brand became so popular that it found a home of its own—Starmont Winery and Vineyards. Though this winery is located on the Napa corner of Carneros, the winemaker has wisely paid homage to French Burgundy. He crafted a white wine that balances the fruits' sweetness, unlike some of the heavier-bodied chardonnays produced in the warmer climate areas of Napa and Sonoma.
Starmont Chardonnay Carneros is available BTG at J. Alexander's Restaurant, where it pairs perfectly with their Fresh Featured Fish. The next stop is Costco where you can buy now and buy in bulk for $9.99 per bottle.