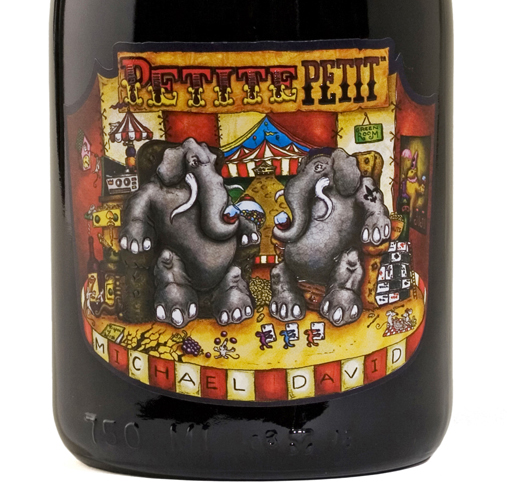 Michael and David Phillips of Michael David Winery are the Farrelly Brothers of the winemaking industry. These brothers' outstanding creations blend a ton of powerful talent with a touch of quirky humor. While the Farrelly Brothers handle Hollywood, the Phillips brothers produce wine at their sixth-generation home base in Lodi, California.
Petite Petit is the biggest of their bold productions. It's 85% petite sirah, 15% petit verdot and 100% impressive on the quality/price scale. Never mind that their wine label looks like a Ringling Bros. poster, this opaque red blend is seriously good.   
You can feel the changing season through its dark-chocolate-coated licorice and thick, chewy black fruit. Then there's soft velvet on the throat despite the sheer power of tamed tannins. And the finish lasts forever.
Michael David Petite Petit is served BTG at Drusilla Seafood Restaurant, where it's a joy to drink with barbecued shrimp, blackened fish and LSU football. Or pick up a pizza and pack your trunk with Michael David Petite Petit, because at under $20 a bottle, you can share this ultra big boy with any fan outside Tiger Stadium.