From the September issue: Miss LSU Emilie Hebert wins in the kitchen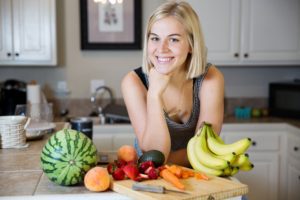 Reigning Miss LSU Emilie Hebert is also winning over followers in another venture—her blog, Emilie Eats, dedicated to healthy eating and homemade recipes inspired by Hebert's own vegan lifestyle.
After beginning the blog only one year ago, Hebert has racked up nearly 27,000 Instagram followers who log in daily to see the next mouthwatering picture of her newest recipe. Skeptics need not worry about the meatless dishes lacking flavor—Hebert says that, having been raised in the food-loving culture of the South, she knows all about creating a balanced, nutritious diet anyone can enjoy.
"Every time someone emails me or comments that they made one of my recipes and it helped them eat healthier, it really drives me to do more," said Hebert. "I'm making a difference in whatever small way I can. It's kind of the same with Miss LSU, because it's a platform for me to talk about what I love."
To read more about Hebert and learn a couple of new recipes, check out our article in the September issue, available on newsstands now.