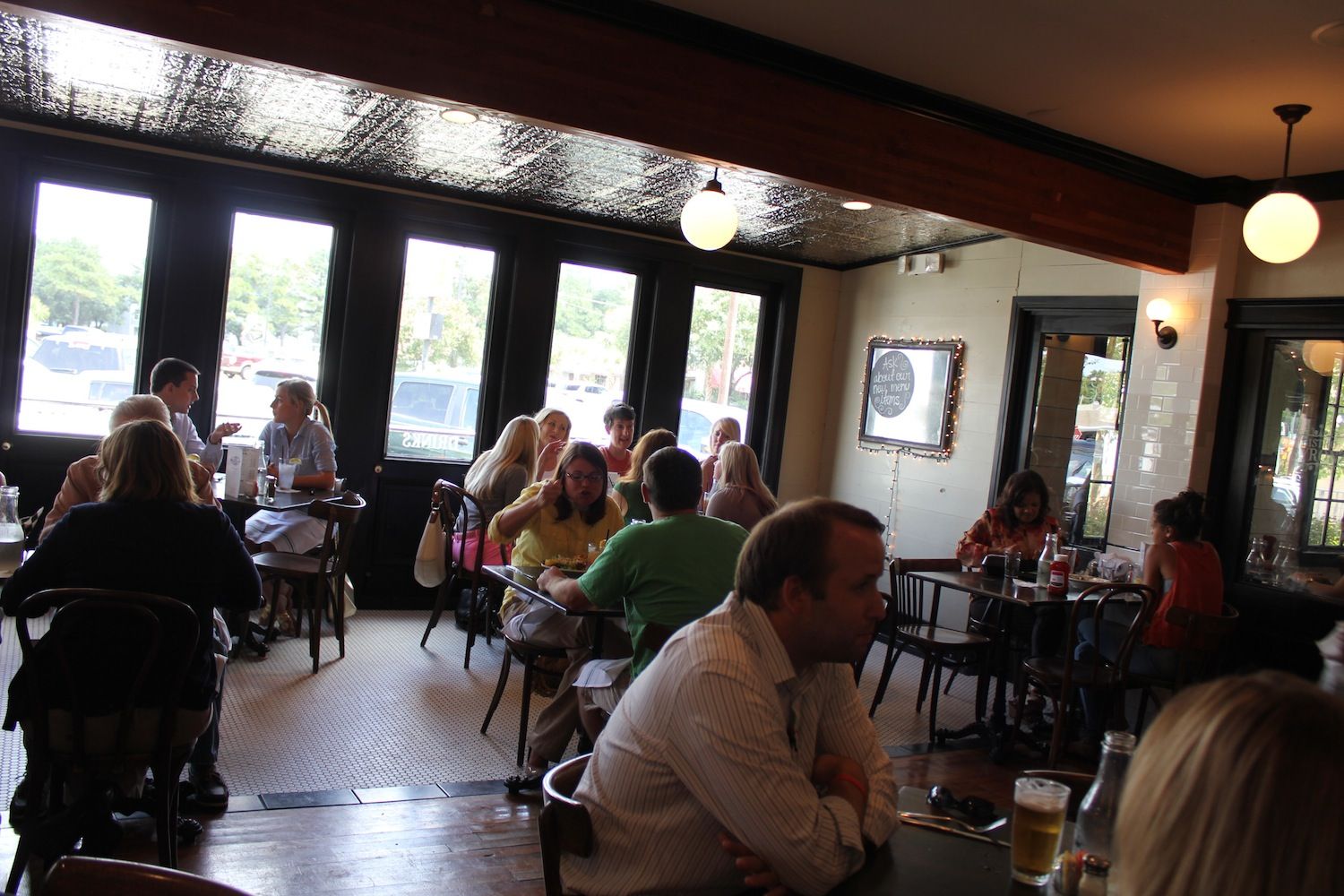 In the last 25 years, favorite local restaurants have been joined by a wave of new eateries, giving Baton Rouge diners plenty to savor
Dining out has always been a top priority for Baton Rougeans. Next to college sports, it's arguably the city's greatest pastime. But in the last 25 years, a lot has changed in the city's restaurant scene.
Residents recall a limited number of spots that seemed right for business lunches, date nights and family celebrations. A quarter century later, that short list has grown significantly with new restaurants that are broadening the way we enjoy food in the Capital City. Moreover, establishments that set the tone years ago are still attracting loyalists and newcomers with a combination of classic and new items.
Take Mansurs. When it first opened in 1989 in the former Village Square Shopping Center off College Drive, the restaurant quickly became a destination dining experience. Since then, it has changed locations, changed its name and added menu items to keep curious palates satisfied. Today's Mansurs on the Boulevard has a stronghold on Corporate Boulevard and remains wildly popular despite being surrounded by scores of popular national chains.
"Nearly 90 percent of the menu is made up of original classics," says Brandon McDonald, a 23-year employee and partner in the business. He emphasizes that consistent quality satisfies his most loyal customers, some of whom stop in for both lunch and dinner each day. The menu contains longtime favorites such as Duck Mansur and Eggplant Camellia.
Baton Rouge diners love the comfort of returning to well-established eateries. Besides Mansurs, these include French restaurant Maison Lacour and Italian gems like Gino's and DiGuilio Bros. Juban's Restaurant, another favorite, has been plating its deep-fried soft-shell Hallelujah Crab for more than 30 years. Frank's Restaurant has served homemade biscuits since 1972, and Don's Seafood and Steak House has ladled bowls of gumbo for more than 55 years. TJ Moran opened the nation's first Ruth's Chris Steak House franchise in Baton Rouge more than 35 years ago, and it remains a go-to steak house today.
Restaurants like these, which attract loyal patrons, have formed the backbone of dining out in the Capital City. And while they still serve favorite menu items, they haven't been afraid to innovate. A few years ago, Mansurs introduced its version of the New Orleans staple chargrilled oysters, which has helped make the restaurant's cozy bar a destination on its own. Juban's has added several farm-to-table offerings and will soon open a casual dining spot near the intersection of Highland and Perkins roads to accompany its flagship on Perkins near Acadian Thruway.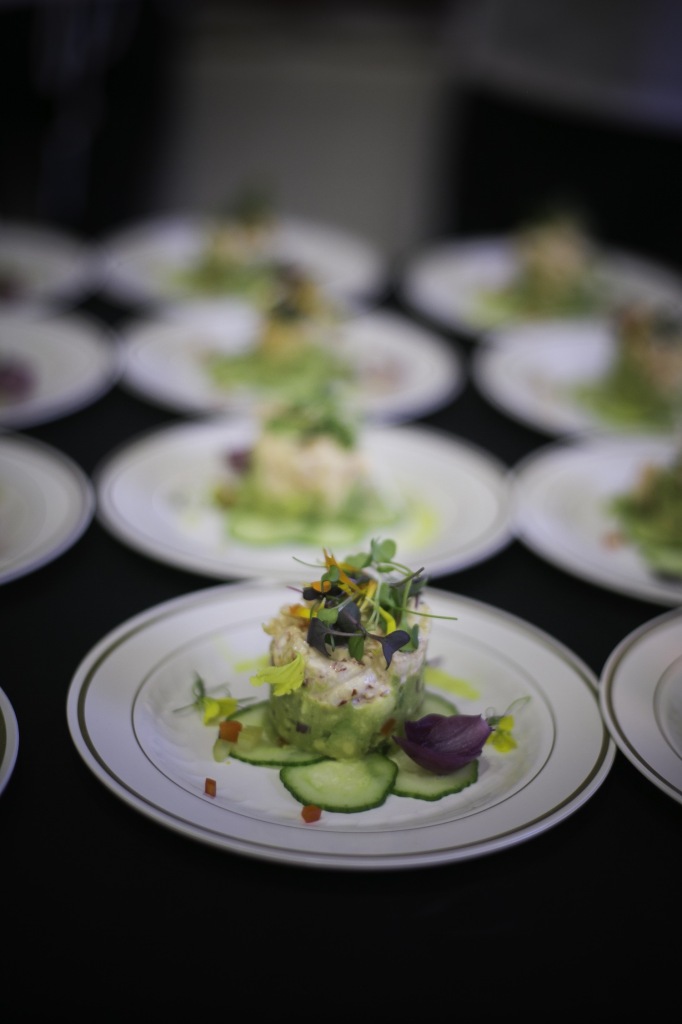 Indeed, the ability to innovate is critical to success in today's growing and competitive restaurant market, says Jim Urdiales, owner of Mestizo. "There's great energy coming from the chefs in Baton Rouge today," he says. "There's competition but also collaboration. We respect and help each other."
To get a sense of the vitality surrounding Baton Rouge restaurants, peruse chef and culinary media expert Jay Ducote's Bite and Booze blog. It's overflowing with new dining hotspots and mouthwatering entrees. The focus on the creativity of the cook in the kitchen is evident.
"Chefs have become the personalities who attract customers," says Ducote. "The chef at the restaurant is just as important to the brand as the name on the door." And today's chefs are embracing innovation, fresh produce and healthier options.
Urdiales says one trend he could not have predicted in Baton Rouge over the last two decades is the West Coast influence, likely driven by the movie industry's presence in Baton Rouge. Mix in a younger, savvier diner and an aging generation following doctors' orders, and waiters often hear: No butter, please. Use olive oil. Grill my fish.
One of Mestizo's top sellers is the Quinoa Mexicana, one of several healthier menu options Urdiales added in the last year. Grilled chicken and steak are served over veggies and quinoa and topped with sliced avocado, pico de gallo and cotija cheese.
"People want to be able to eat out and be healthy," Urdiales says. "In this case, we're giving people a chance to try quinoa, and they enjoy it."
Healthy options are also driving new additions at Bistro Byronz, where the turkey burger and new homemade veggie burger satisfy customers looking for lower-fat or vegetarian options.
Even at Mike Anderson's Seafood, a local franchise known for its over-the-top fried seafood and rich, sauced fish dishes, many diners are ordering the numerous grilled and sauteed items now featured on the menu.
Another of the major culinary trends afoot in Baton Rouge is the farm-to-table movement. Several popular restaurants, including Ruffino's, Beausoleil, Nino's, The City Club, Juban's and others are sourcing more of their ingredients from local farmers and producers. Some chefs shop at the Red Stick Farmers Market or even have farmers deliver fresh produce straight to their restaurant doorsteps. Covey Rise Farms in Tangipahoa Parish delivers seasonal produce to its restaurant customers, inspiring chefs to create impressive ingredient-driven dishes.
"This is really what we dreamed of: farms being able to come to us," Beausoleil chef-owner Nathan Gresham told inRegister in August.
Talk to local food experts, and they concur that the bistro model is one of the most important changes to dining out in Baton Rouge in the last 25 years. Local examples include Beausoleil, Bistro Byronz and French Market Bistro, among others. It's that intimate spot where you are assured of a fresh gourmet meal, but you still feel relaxed.
Bistro Byronz owner Emelie Kantrow Alton says that her family's restaurant has emerged over the past 20 years in this niche. The popular Mid City eatery falls between fine dining and a mom-and-pop sandwich shop. The original Byronz restaurant, founded in 1979 by Mike Kantrow Sr. and Byron Kantrow Jr., was famous for its homemade bread, inventive sandwiches, fresh fried potato chips, "heavenly hash" chocolate dessert, and corn and shrimp soup. Several locations of the restaurant thrived in an era that saw few gourmet sandwich shops. After closing in 1988, the Kantrows returned to the restaurant scene in 2006 with the bistro concept on Government Street. A second Baton Rouge location will open in The Village at Willow Grove this fall.
"We carefully researched a model that we could replicate and grow. We brought back some classics and added more Louisiana flair," says Alton. "Our diners want an overall dining experience, but they are more cost-conscious, more casual than in the past."
Other restaurants have also witnessed diners' preference toward casual attire. McDonald of Mansurs recalls telling customers who inquired about the dress code 15 years ago, "Coat and tie not required but often worn." Today, he advises them to wear "upscale casual."
Chef Gino Marino of Gino's Restaurant agrees. "Today, we see men coming in at night in dress shorts," he says. "They say it feels so good to be out of their suits."
The buzz on what to eat in Baton Rouge still happens organically, often through word-of-mouth exchanges and water-cooler discussions. But restaurateurs are also using social media to solicit diner input, take orders, plan catering events and offer promotions.
"More sophisticated technology has helped local restaurants compete," says Alton, who explains that Byronz uses Twitter and Facebook to interact with customers. During the holidays, a "25 Days of Bistro" social media campaign advertises promotions, while year-round Bistro Byronz customer comments are monitored and sometimes go viral online.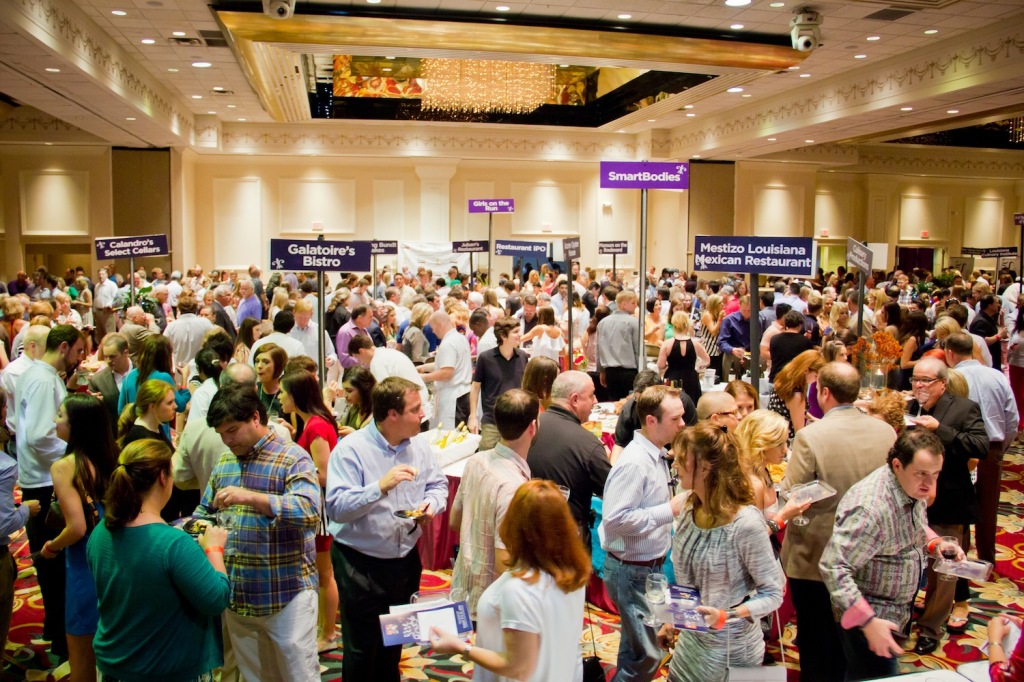 Events like the Cancer Services Capital Chefs Showcase, Fete Rouge and the Louisiana Culinary Institute's Gourmet in the Garden prove that diners now embrace foodcentric parties and galas as much as they love eating out.
"I find myself attending many more culinary events in Baton Rouge than in the past," says Ducote.
Participants flock to such gatherings to sample experimental dishes from local chefs and discover new wine pairings.
"The young people know their wines now," says Marino. "They request different types and want to discuss it." The chef adds that he used to have to drink the Pinot Noir he bought himself, since few diners knew much about the varietal.
As diners savor Baton Rouge's bevy of new and classic eateries, restaurant watchers wonder what's next. Ducote predicts the farm-to-table movement will persist as foodies continue to support businesses that embrace locally sourced ingredients. He also wonders if the food truck industry, which came on strong a couple of years ago and then tapered off, will resurge again.
"We need a few more owners to participate," he says.
Ducote also points out that while Baton Rouge has long supported ethnic cuisine–including Thai, Lebanese, Japanese, Mexican and Vietnamese–there's room for more. Restaurateurs who roll the dice on Korean cuisine, for example, will likely find a receptive audience.
"Someone could be successful there," he says.
Until then, food enthusiasts have plenty to keep them busy.