Dish: Gail's Fine Ice Cream's Four Scoop Sampler
---
Gail's Fine Ice Cream is off to a sweet start after opening in the Perkins Road Overpass District in March. "It's definitely been a whirlwind," says co-owner Nick Hufft about keeping up with demand. "We've been really pleased with response." 
Outdoor tables, a nostalgic design and artisan ice cream made by pastry chef Rachel Caprera have attracted a growing number of fans looking for post-dinner dessert or a daytime treat. The original Gail's got its start in 2020 inside Hufft and business partner Lon Marchand's New Orleans restaurant Junior's on Harrison, but the Baton Rouge location, they say, is their prototype for future expansion. 
Can't make up your mind which flavor to savor? The Four Scoop Sampler solves indecision. Fill it up with best sellers like fresh strawberry, mint chip, Little Monsters—Gail's electric blue play on cookies and cream—and Cortado Crunch, made with single-origin French Truck Coffee and Heath Bar crumbles.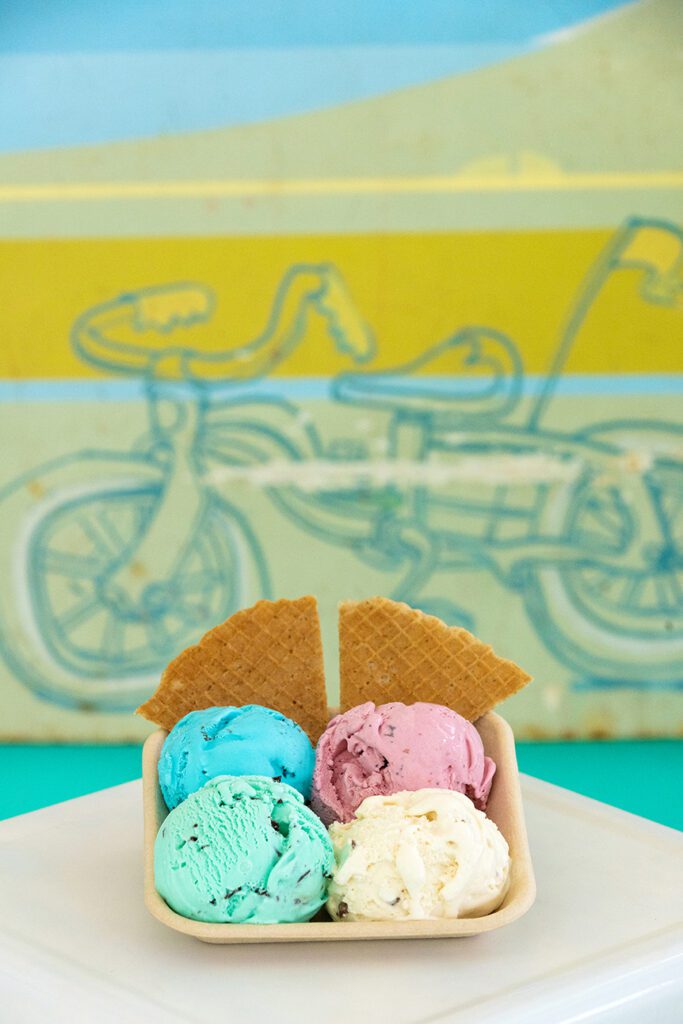 ---
Gail's Fine Ice Cream
3025 Perkins Rd.
(225) 819-3258
gailsfineicecream.com
Monday through Thursday, 3 to 9 p.m.
Friday, 3 to 10 p.m.
Saturday, 12 to 10 p.m.
Sunday, 12 to 9 p.m.