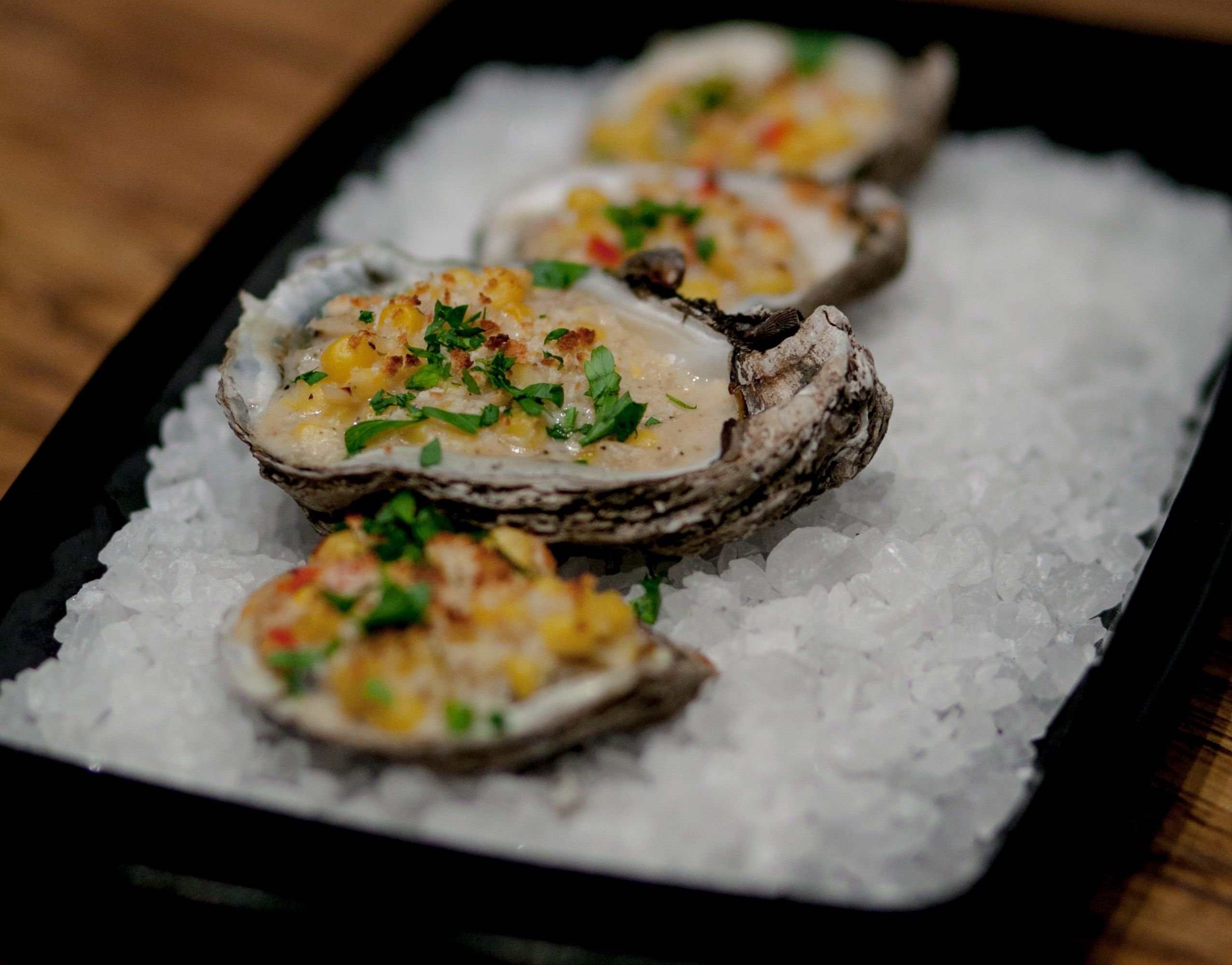 Dish: Baked oysters corn macque choux
Photo by Jenn Ocken
South Louisiana is replete with oyster bars, but newcomer Jolie Pearl in downtown Baton Rouge is redefining the experience. Alongside the versatile and beloved Gulf oyster are boutique varieties with nuanced flavor profiles from the East and West Coasts. Shucked on-site, they're served raw on the half shell or with cold toppings like grapefruit-lemon granita or rum-mango salsa, intended to highlight but not cloud the bivalve's gentle taste. But if you like your lilies gilded, try one of Jolie Pearl's four different baked oysters: Rockefeller, Bienville, muffaletta—or this one, corn maque choux. The traditional blend of sautéed corn and red and green bell peppers is arranged atop Gulf oysters and then baked. Like the North Boulevard oyster bar itself, it's a classic, redefined.
Jolie Pearl 
315 North Boulevard
615-7172
Mon.-Thurs., 11 a.m. to 10 p.m.
Fri. & Sat., 10 a.m. to 2 a.m.
Sun., 11 a.m. to 8 p.m.