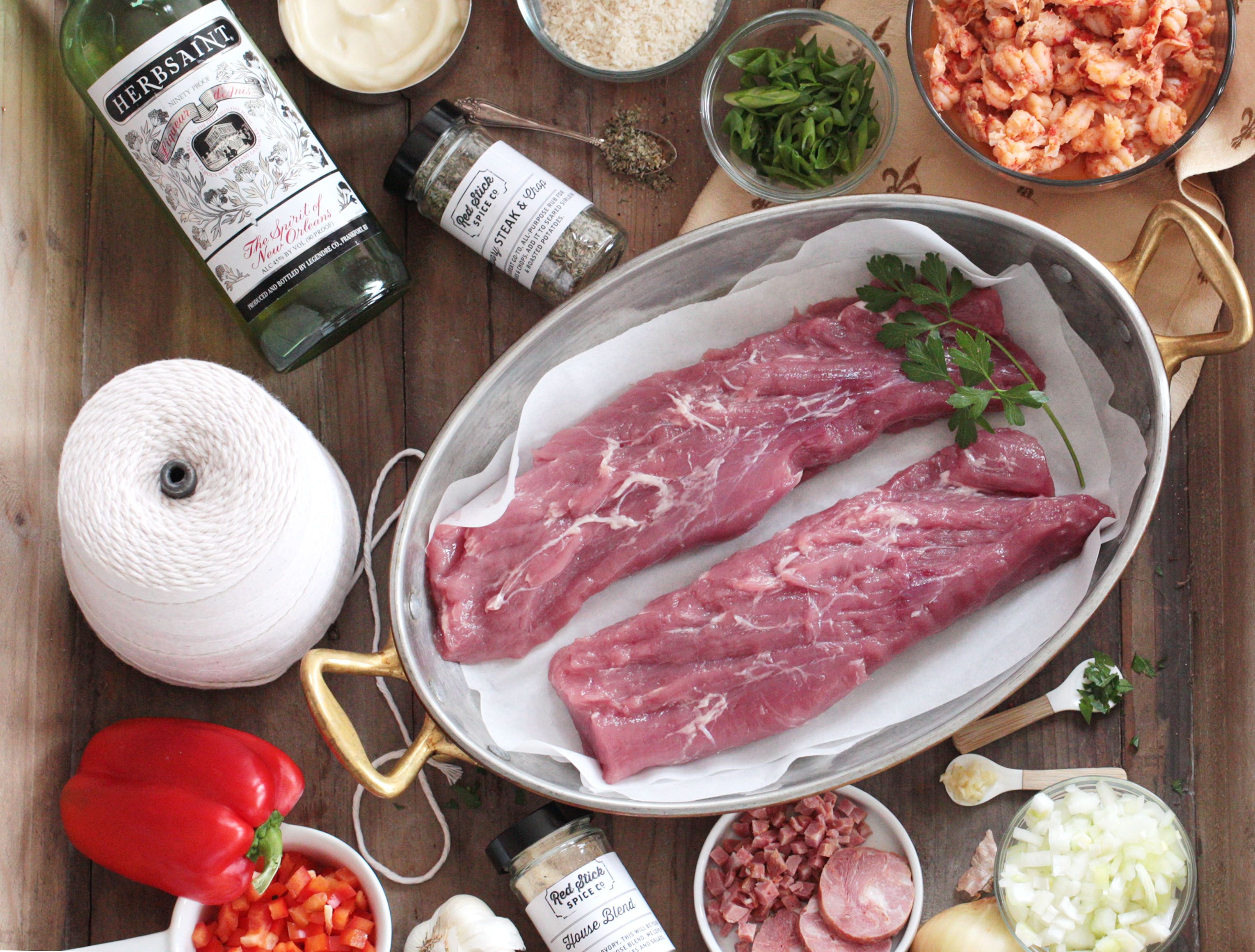 From the December Issue: Post-Christmas Pork Tenderloin
Christmastime may have passed, but that doesn't mean the good times (and the good meals) have to end. Here at inRegister, we're keen on providing delicious and healthy recipes fit for a home-spun banquet, whether for a rainy weekend celebration or a quiet night in the kitchen. And last issue's Crawfish-Stuffed Pork Tenderloin with Herbed Tasso Cream Sauce was no exception.
Prepared by trained chef and Red Stick Spice Company owner Anne Milneck, this impressive dish can be completed in under an hour and includes flavors from Red Stick Spice favorites like its Savory Steak and Chop Blend and Roasted Garlic Avocado Oil. This meal is the perfect touch to finish the year well, or to start the new year with culinary finesse and flair.