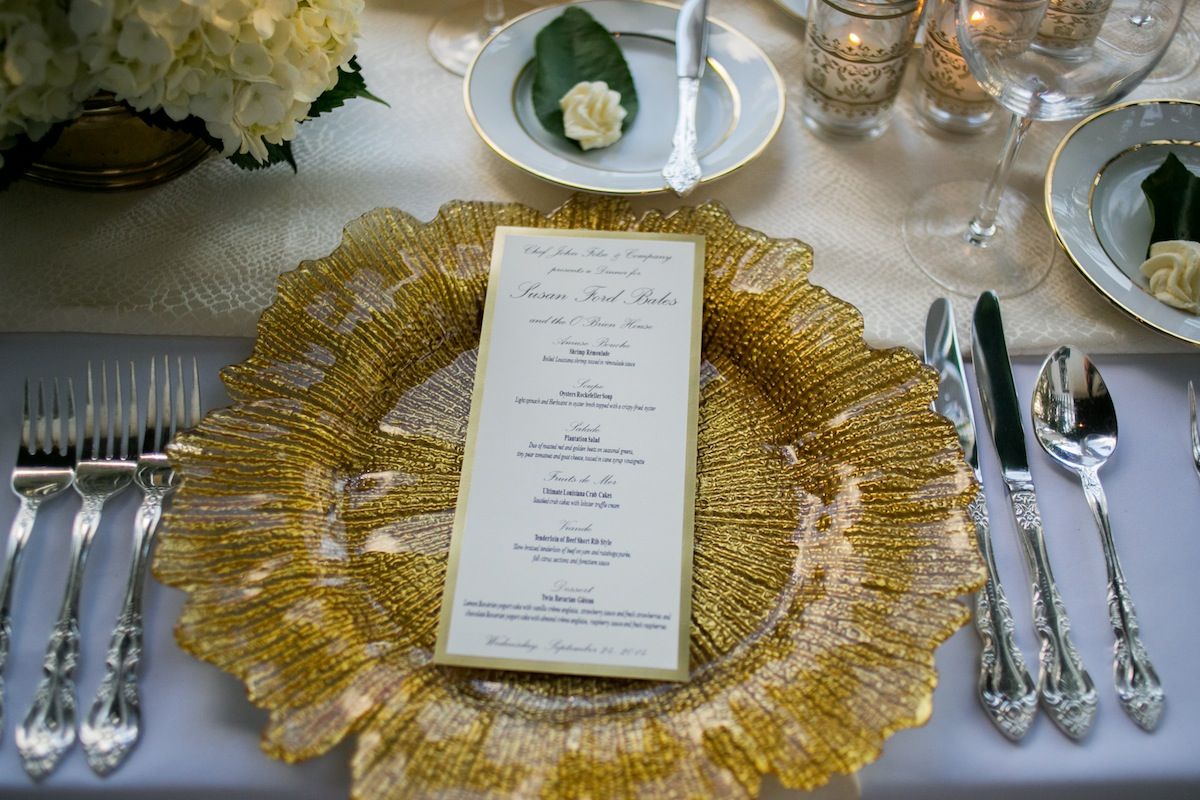 Chef John Folse's Ultimate Louisiana Crab Cakes 
John Folse was the chef at a recent gala held at the home of John Turner and Jerry Fischer for the O'Brien House. Read the full story on the evening here and read on for his recipe.
---
1 lb. jumbo lump crabmeat
5 slices white bread, crust removed
¼ cup traditional mayonnaise
1 egg
¼ tsp. horseradish
¼ tsp. minced garlic
¼ tsp. Worcestershire sauce
¼ tsp. mustard powder
¼ tsp. Old Bay Seasoning
¼ tsp. Louisiana hot sauce
¼ cup chopped parsley
2 Tbsp. chopped tarragon
Salt and cracked black pepper to taste
Gently pick through crabmeat, taking care not to break lumps, and discard any shells or cartilage. Set aside. In a food processor, pulse bread slices into coarse breadcrumbs. Remove and set aside. In a bowl, combine remaining ingredients mixing thoroughly. Gently fold crabmeat into mixture, then adjust seasonings to taste, using salt and pepper. Add breadcrumbs and incorporate well. Mixture will be extremely soft. Cover and refrigerate for 2 hours. When ready to cook, preheat oven to 350 degrees. Mold crab mixture into 6 crab cakes that are ¾ inch thick. Coat a large oven-safe sauté pan with butter-flavored vegetable spray, and add crab cakes. Sauté over medium-high heat on one side for 2 to 3 minutes or until browned. Gently turn over crab cakes, and place skillet in oven for 10 to 12 minutes or until thoroughly heated. Remove from oven and serve immediately with desired sauce. Makes 6 servings.