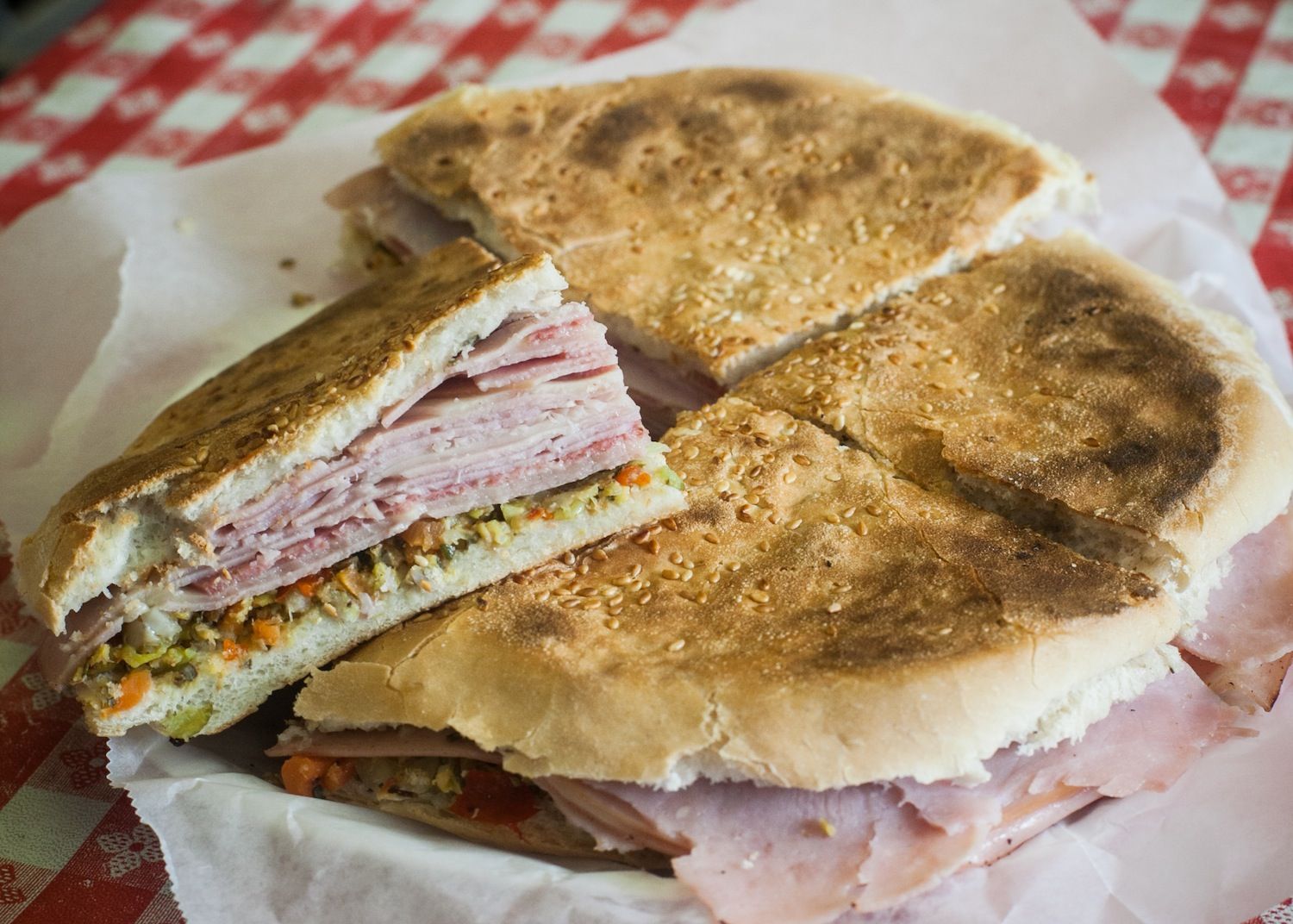 Dish: Anthony's Muffaletta
Photo by Jenn Ocken
For 36 years, fans of Anthony's have flocked to this Florida Boulevard hole-in-the-wall for what many argue is the best muffaletta anywhere. The spot recently became the #1 rated Baton Rouge restaurant among nearly 900 on TripAdvisor.com. Anthony's signature muffaletta is prepared with Italian round bread baked offsite using founder Anthony Saia's original recipe, says his son Marco, who runs the spot with his mother, Maria. Between the bread halves go multiple layers of thinly sliced mortadella, ham, Genoa salami, capicola, provolone and a homemade olive salad whose well-guarded recipe is literally under lock and key, says Marco. Run through a sandwich press, Anthony's muffaletta delivers crisp-tender texture and a flavor combination that is relentless and addictive.
Anthony's Italian Cafe
10248 Florida Boulevard
272-6817
Mon.-Sat., 9:30 a.m. to 6p.m.