Aimee's Pretty Palate: Marching into the Season
---
Spring is a time when the flowers begin to bloom again, the trees come back to life, and the temperatures are likely the most ideal they'll ever be in the Deep South. In my opinion, the spring season also welcomes some of the best of what Louisiana has to offer. The crawfish are boiling, the strawberries are ripe for the picking, and in general everyone seems a bit happier with a bit of extra spring in their step—no pun intended.  
While crawfish boils are often reserved for weekend celebrations, my Puff Pastry Crawfish Pot Pie is delicious any ol' time. You could certainly make your crust topping from scratch, but store-bought puff pastry keeps things both easy and fast. Pie crust would also work if puff pastry is not your thing. The dish is everything you love about comforting pot pie … crawfish style. 
My Strawberry Quick Bread celebrates the return of strawberry season while also making for the most irresistible breakfast offering. Don't just limit yourself to breakfast, though; this homemade bread with hints of strawberries inside and out tastes great as an afternoon pick-me-up with coffee or tea. 
March also brings with it March Madness to the basketball-loving folks, and I can think of few things better to snack on than some Muffuletta Paninis. They combine the flavors of a muffuletta with melted cheese, panini style. The best part is it gives you an excuse to break out the indoor grill if it's still a bit chilly outside.
---
Muffuletta Panini
Ingredients:
4 large ciabatta rolls, halved
2 tsp. olive oil
½ cup olive salad (store-bought or homemade; check three featured recipes here)
4 oz. sliced salami
4 oz. soppressata
4 oz. prosciutto
4 oz. provolone cheese
Preheat a panini press (or skillet or griddle) on medium-high heat. Brush with olive oil.
For each sandwich, brush outsides of bread with olive oil and spread 2 to 3 Tbsp. olive salad mixture on inside. Layer meats and cheese evenly onto olive spread. Top with other half of bread, place on panini press, close and cook until bread is crispy and cheese is melted, about 5 to 6 minutes. Slice in half to serve.
Makes 4 servings.
---
Crawfish Pot Pie
Ingredients:
¼ cup unsalted butter
1 green bell pepper, chopped
1 cup celery, chopped
1 cup yellow onion, chopped
¼ cup all-purpose flour
1 ½ cups chicken broth
1 lb. frozen cooked Louisiana crawfish tail meat, thawed
1 ½ cups mixed vegetables, thawed (carrots, green beans, corn, peas)
2 Tbsp. Cajun seasoning
½ (17.3-oz.) package puff pastry, thawed (1 sheet)
2 Tbsp. fresh parsley (optional)
Preheat oven to 400 degrees.
In a large cast-iron skillet, melt butter over medium heat. Add bell pepper, celery and onion. Cook, stirring frequently, until vegetables begin to soften, about 4 to 5 minutes. Add flour, stirring to remove any lumps. Cook, stirring constantly, until vegetable mixture begins to thicken and flour turns light brown.
Add chicken broth, crawfish and vegetable medley, stirring well to combine. Add Cajun seasoning; mix well. Cook, stirring constantly, until thickened, about 5 minutes. Remove skillet from heat.
On a lightly floured surface, roll puff pastry until smooth. Cut pastry into a circle, and place pastry on top of crawfish mixture.
Bake until golden brown, about 15 to 20 minutes. Garnish with chopped fresh parsley if desired.
Makes 4 servings.
---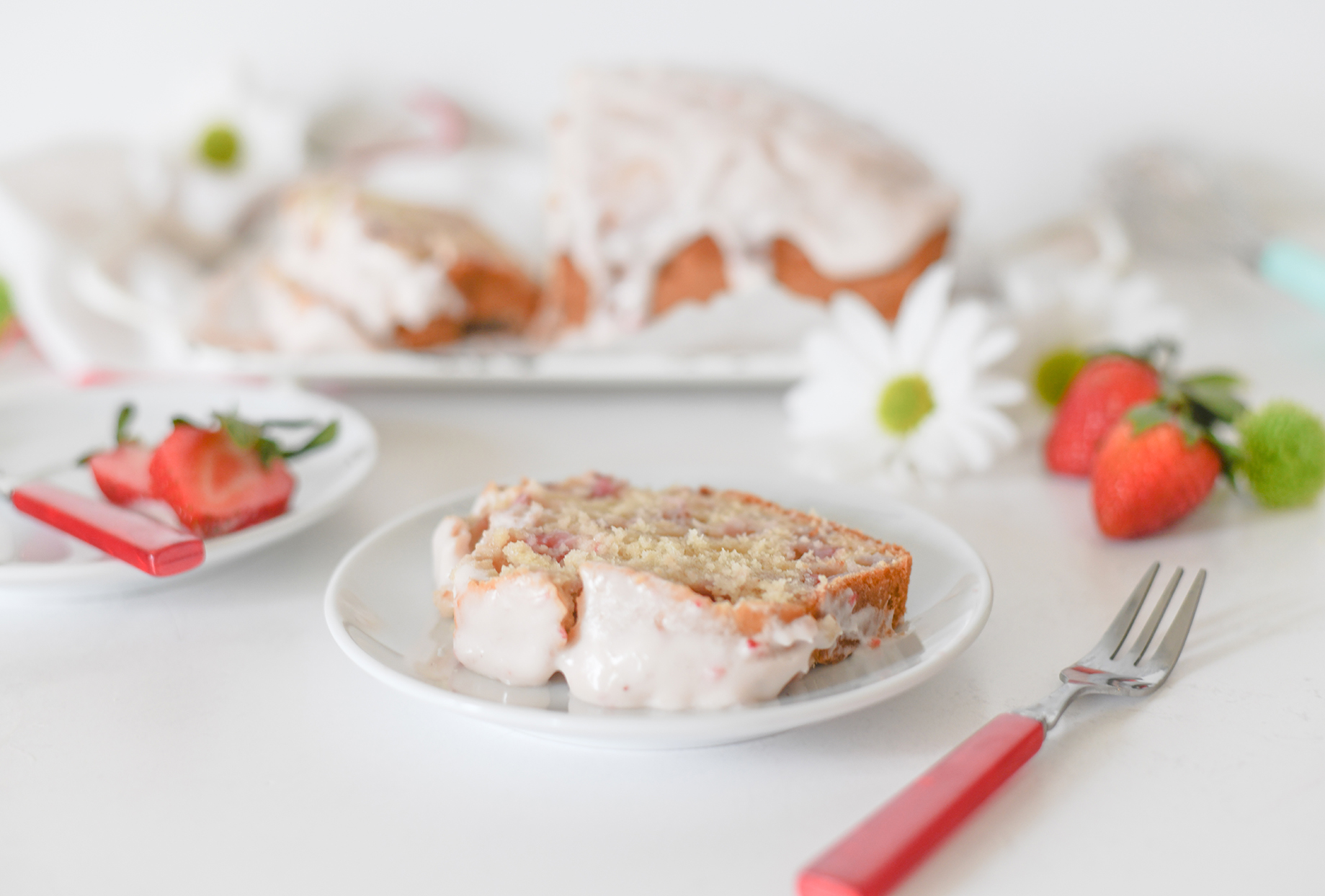 Strawberry Quick Bread
Ingredients:
½ cup granulated sugar
½ cup milk
½ cup vegetable oil
1 large egg
1 tsp. vanilla extract
2 cups plus 2 Tbsp. all-purpose flour, divided
1 tsp. baking powder
½ tsp. baking soda
¼ tsp. salt
2 cups strawberries, chopped
Glaze Ingredients:
1 cup confectioners' sugar
¼ tsp. vanilla extract
1 Tbsp. heavy cream
2 Tbsp. strawberry purée or finely diced strawberries
Preheat oven to 350 degrees. Spray a 9 x 5-inch loaf pan with non-stick baking spray and line with parchment paper extending beyond pan sides to serve as handles for easy removal.
In a medium bowl, combine granulated sugar, milk, oil, egg and vanilla. In a separate bowl, combine 2 cups flour, baking powder, baking soda and salt. Add dry ingredients to wet ingredients, a little at a time, and stir until just combined.
In a small bowl, toss together diced strawberries and 2 Tbsp. flour until coated. Fold floured strawberries gently into batter. (Tossing strawberries with flour keeps them from sinking to the bottom.)
Pour batter into prepared baking pan. Bake at 350 degrees for 50 to 55 minutes or until a toothpick inserted into center of bread comes out mostly clean. Allow bread to cool for 10 minutes, then remove to a wire rack to cool completely.
To make Glaze, combine confectioners' sugar, vanilla extract, heavy cream and strawberry purée, and stir until smooth. Spread glaze on top of bread. Slice and serve.
Makes 8 servings.
---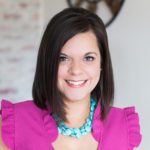 Aimee Broussard is a Southern food blogger and award-winning cookbook author. Seen on QVC, Rachael Ray and more, she is a self-proclaimed accidental entrepreneur with a penchant for porches and sweet hospitality. Find her online at aimeebroussard.com.