Submit your Wedding, Engagement or Anniversary Announcement for the 2023 Weddings issue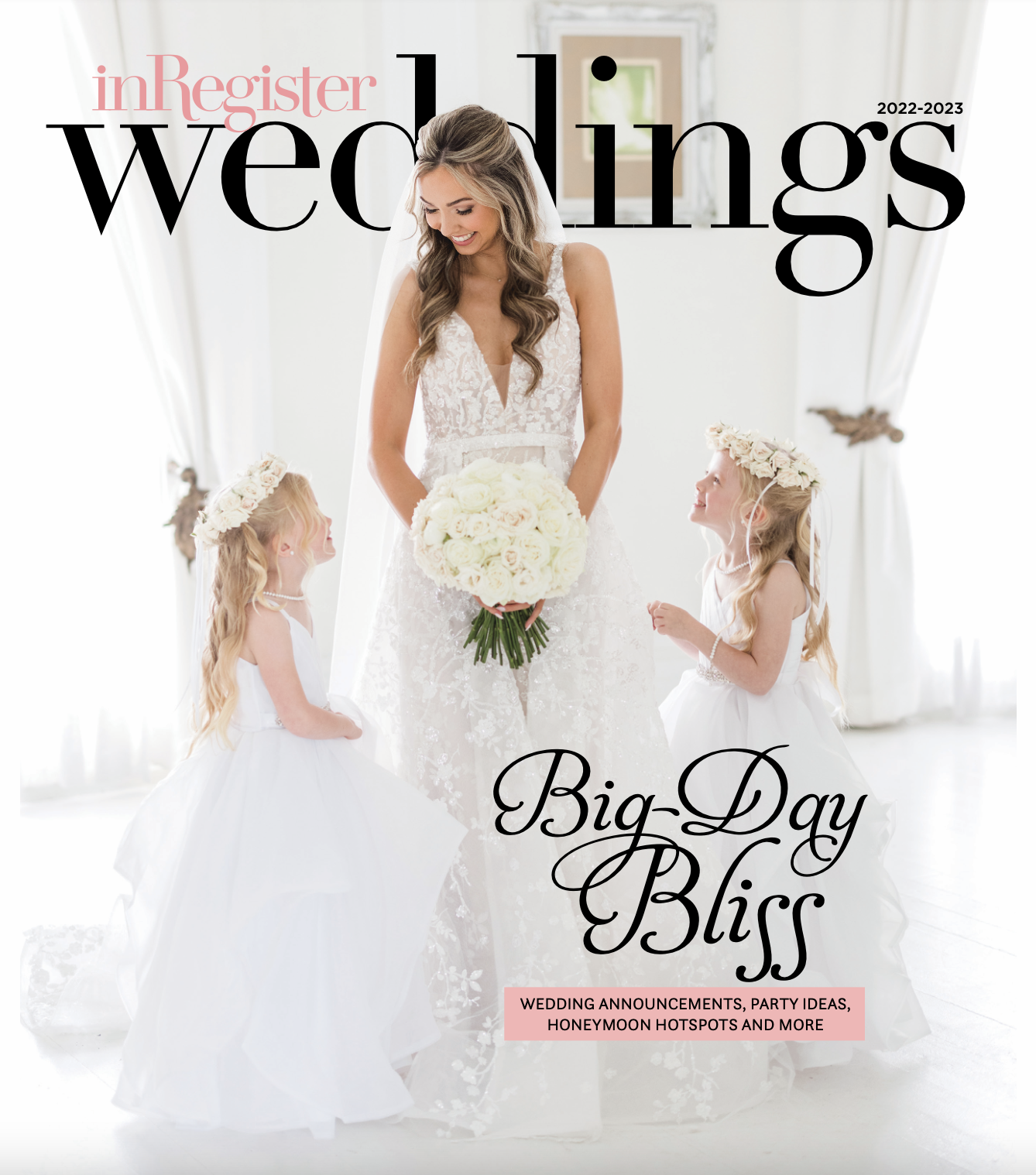 inRegister's 2022-2023 Weddings issue is out now, but we're already preparing for next year. Whether you want to share all the details of your recent wedding, your engagement, or a big anniversary, here are all the details on how to do so:
A Paid Wedding Announcement gives you the opportunity to share the magic of your wedding day–with several full-color photos and all the details in a 1-page or 2-page announcement. This announcement will be a precious keepsake for the bride and groom for years to come, and it also makes a great wedding gift.
A Paid Engagement Announcement lets newly engaged couples share their happy news with the Baton Rouge community. Each half-page announcement includes one vertical photo and a short write-up.
A Paid Anniversary Announcement is a unique way to mark your special milestone. Choose between a half-page anniversary announcement that includes one vertical photo and a short write-up and a full-page announcement that can include three to five photos along with the write-up. The full-page option is perfect for sharing a photo from your wedding day and/or photos from your anniversary celebration.
CLICK HERE to see the available packages. Early bird pricing ends on December 31, 2022, and the submission deadline for this year's Weddings issue is March 15, 2023.
Questions? Email [email protected].