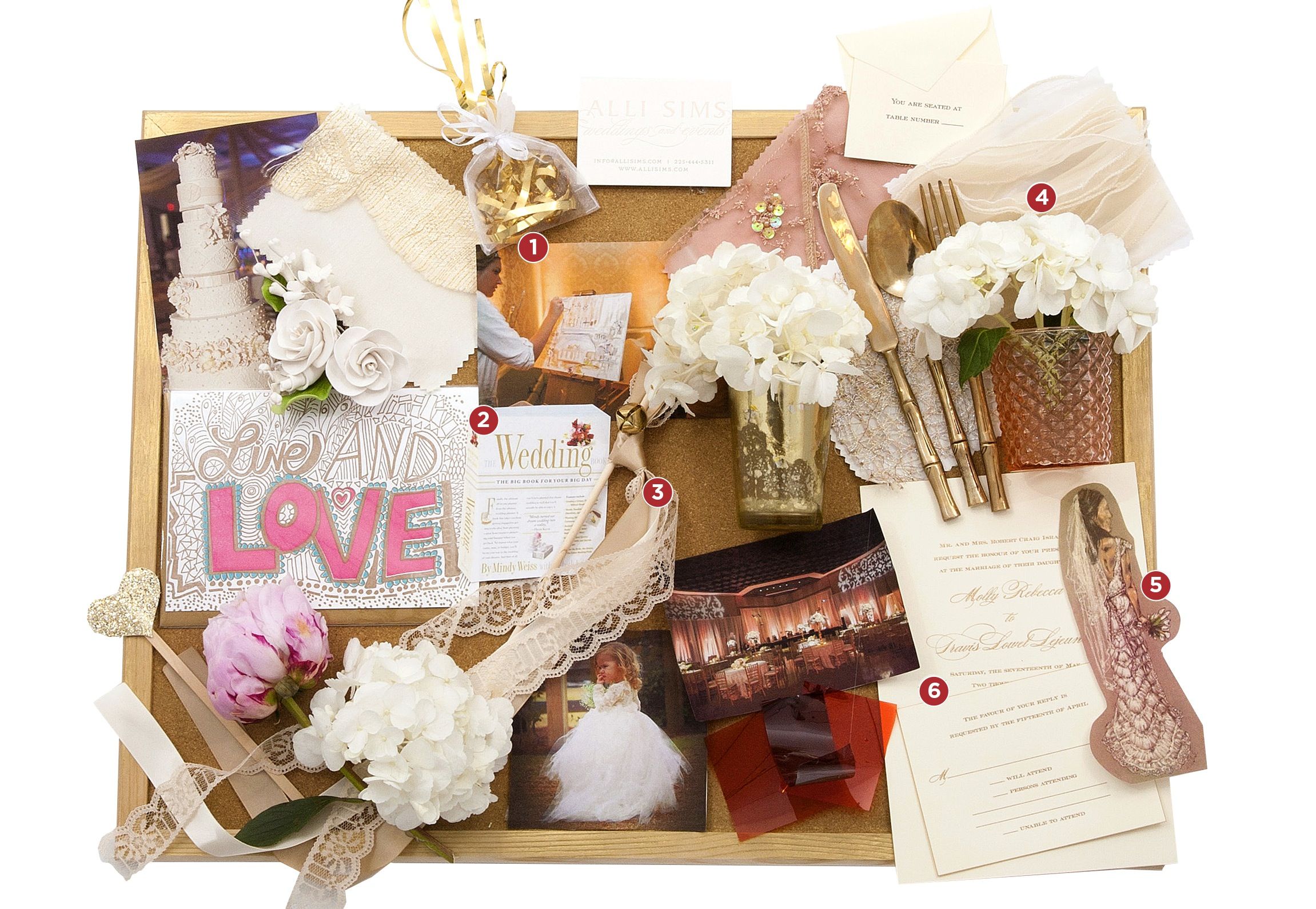 Mood Board: Blushing Bride
Photo by Kleinpeter Photography
Wedding and event planner Alli Sims Forstmann (allisims.com) shares her inspirations.
1. Living Color
For a unique way to capture your ceremony or reception, hire an artist to paint the scene in real time. It makes for a great piece of art in your home, and it's so neat to see the event through the eyes of someone else.
2. By the Book
Just got engaged or have a lot of planning questions? Celebrity wedding planner Mindy Weiss' The Wedding Book is a must-have. It's a step-by-step guide to what to do and when to do it.
3. One of a Kind
Etsy, the online marketplace for handcrafted goods, has become a great place to order many different types of items for the big day. For beautiful flower girl dresses and headpieces, try Doloris Petunia.
4. Layer It On
When picking out linens and décor, it is all about mixing complementary textures. Do it right and you have a visual wonderland. I have access to a variety of beautiful linen rental selections.
5. Dress Code
When planning the mood of the event, I love to refer back to a picture or sketch of the bride's dress. The wedding dress tells so much about the bride—not only her style but the overall feel and design she is trying to create throughout her special day.
6. Fine Print
The Keeping Room is a great destination for printed wedding products, including custom invitations, napkins and other personalized items. They have great hostess gifts, too.