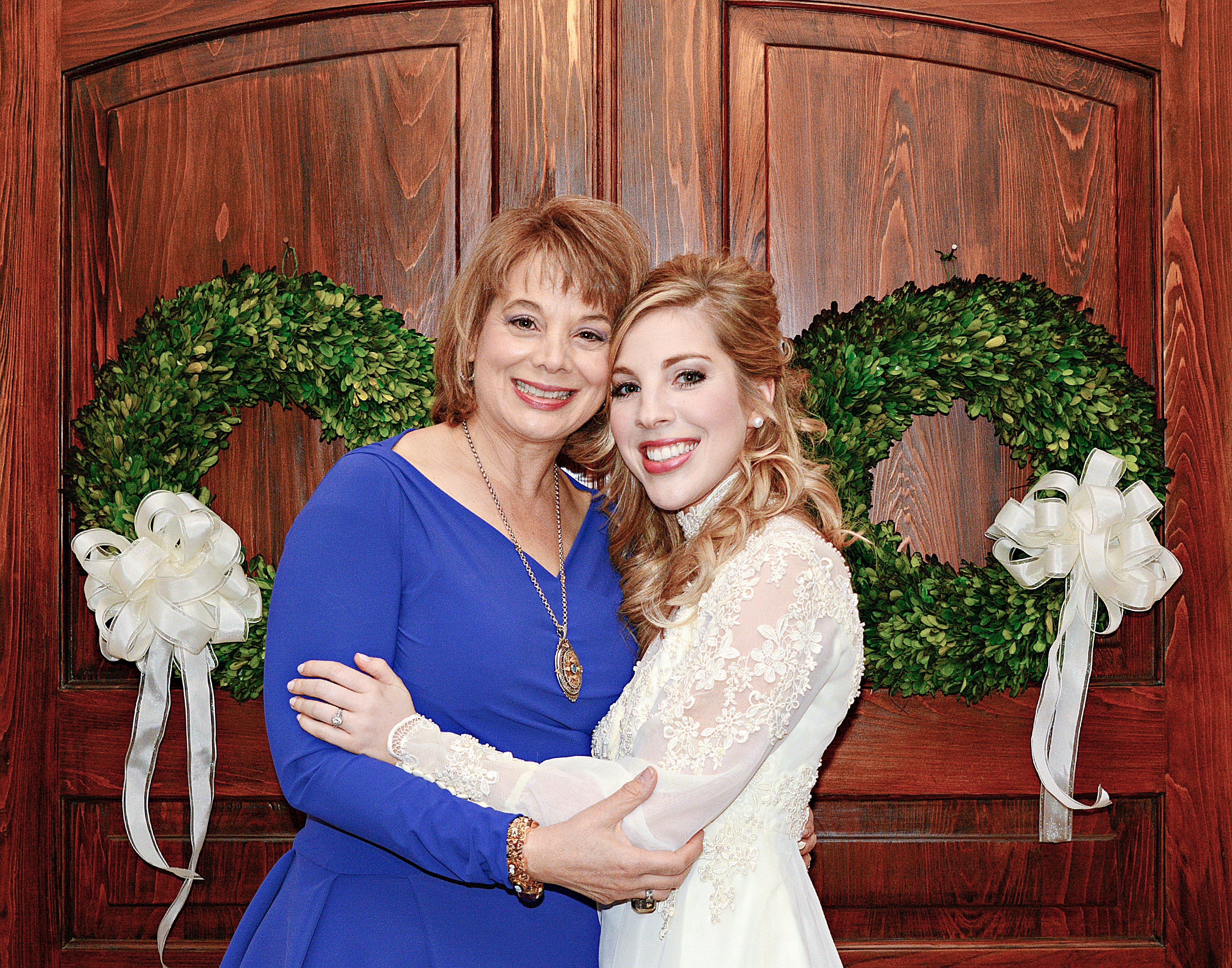 Love and lace: A mother's wedding dress is transformed for a bride-to-be
Paige Honoré couldn't stop thinking about her mother's wedding dress.
Trying it on was supposed to have been a whimsical mother-daughter moment amid preparations for her July 24 wedding to now husband Lance Roberts. Despite being too long and having dated billowing sleeves, the dress's high-neck lace bodice with pearl beading fit perfectly. Paige, a teacher, and her mother, Adrienne Honoré, took some pictures, joked about the 1970s fashion flashback, and went on searching for Paige's own perfect dress.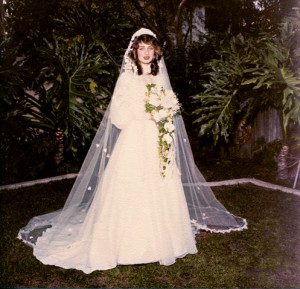 As her engagement party approached, Paige kept envisioning the vintage bodice of her mother's gown.
"I never dreamed she would've repurposed my dress," Adrienne says, "but there was something about it that kept drawing her to it."
Being the only daughter of a sentimental family, Paige got the idea to reinvent the dress for her engagement party, allowing her to honor her mother and still have a wedding dress of her own to cherish.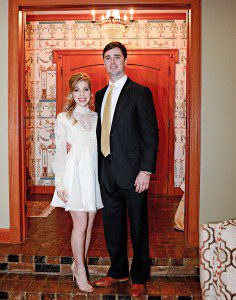 "I got the best of both worlds," she says.
Keeping the project a secret, Paige and Adrienne shortened the dress to cocktail length and tucked in the puffed sleeves to give it a fresh, younger look.
"I thought even if people didn't like it, they would love the fact that it was my mom's dress," Paige says.
The dress was a hit. As she entered the party, which was held at her grandmother's home, family who had attended Paige's parents' wedding didn't initially recognize the dress, but once they discovered the transformation, it became a favorite talking point of the night.
Although she wore her own wedding dress for the ceremony, Paige kept tradition going by modeling her bouquet after her mother's hanging-style bouquet and attaching her rosary and a picture of her late grandfather to it. She also found wedding inspiration from the ivory jackets the groomsmen wore in her grandparents' wedding.
Paige's take on incorporating her mother's gown into her engagement party is an alternative other brides can consider when wanting to honor their mothers while still saying yes to their own dresses. But Paige's advice is to ultimately choose whatever makes you feel like the bride you envision for yourself.
"Be confident," she says. "Don't let other people persuade you to wear it or not wear it."
Both dresses are now preserved and tucked away—potentially awaiting a bride of the next generation. But whether the tradition continues or not, both Paige and her mom agree that their shared heirloom was meant to be.