It was all in the homemade details at this garden party bridal shower
This end-of-the-summer shower for bride to be Mallory Charlet brought much more than just flowers with it, and we've got the pictures to prove it. "The shower was every little girl's dream of the ultimate garden," Charlet says. "It was just magical."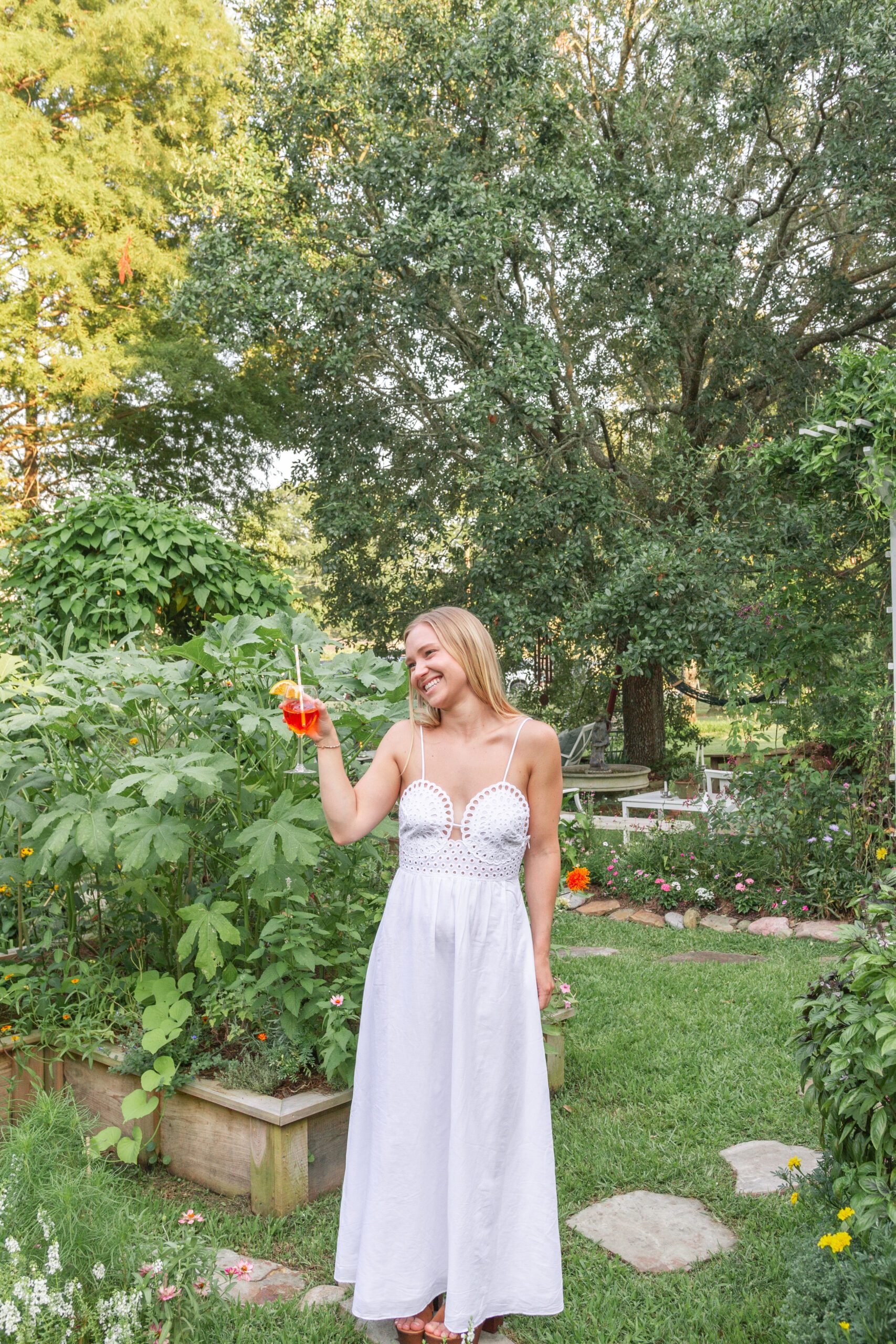 Held at the home of host Kathleen Pourciau, owner of This Thyme Gardens, her garden inspired every aspect of the party. "There are so many beautiful flowers, herbs and veggies in the garden, little decor was necessary," Charlet says. "Every food item had a piece of the garden, even the ice cubes."
But the garden element wasn't just for aesthetics. Pourchiau and her daughters, including Bonnie Kate Zoghbi, who also acted as the event's photographer, incorporated herbs and vegetables produced right in their backyard to create dishes made with love, through and through.
"The freshest garden herbs were kneaded into 16 loaves of homemade bread, swirled into butters, and blended with garden-grown cucumbers to make a crisp gazpacho to cool everyone down," Zoghbi says. "We also hand made signs for all the food and drinks, which added such a nice touch."
After fixing an Aperol spritz upon arrival, guests made a plate full of homemade food and found a place to sit in the garden. "For a while we all just visited while eating," says Charlet, noting that the homemade lemon thyme lavendar ice cream cookies were the most popular offering. "Then, everyone moved moved to the backside of the garden where we sat on picnic blankets and I opened my gifts."
Tables, chairs and vintage quilts were brought outside to create cozy places for everyone to sit while celebrating the bride. "The garden, food, people and everything was just perfect," Charlet says.
"What made this shower different was how much love we all feel for Mallory and how that imbued everything we touched," Zoghbi adds. "Every little detail was done in love for Mallory, and you could taste it, see it and feel it."
Scroll below to see the full gallery, and learn more about Kathleen Pourciau's garden in this feature story from the inRegister archives.
---