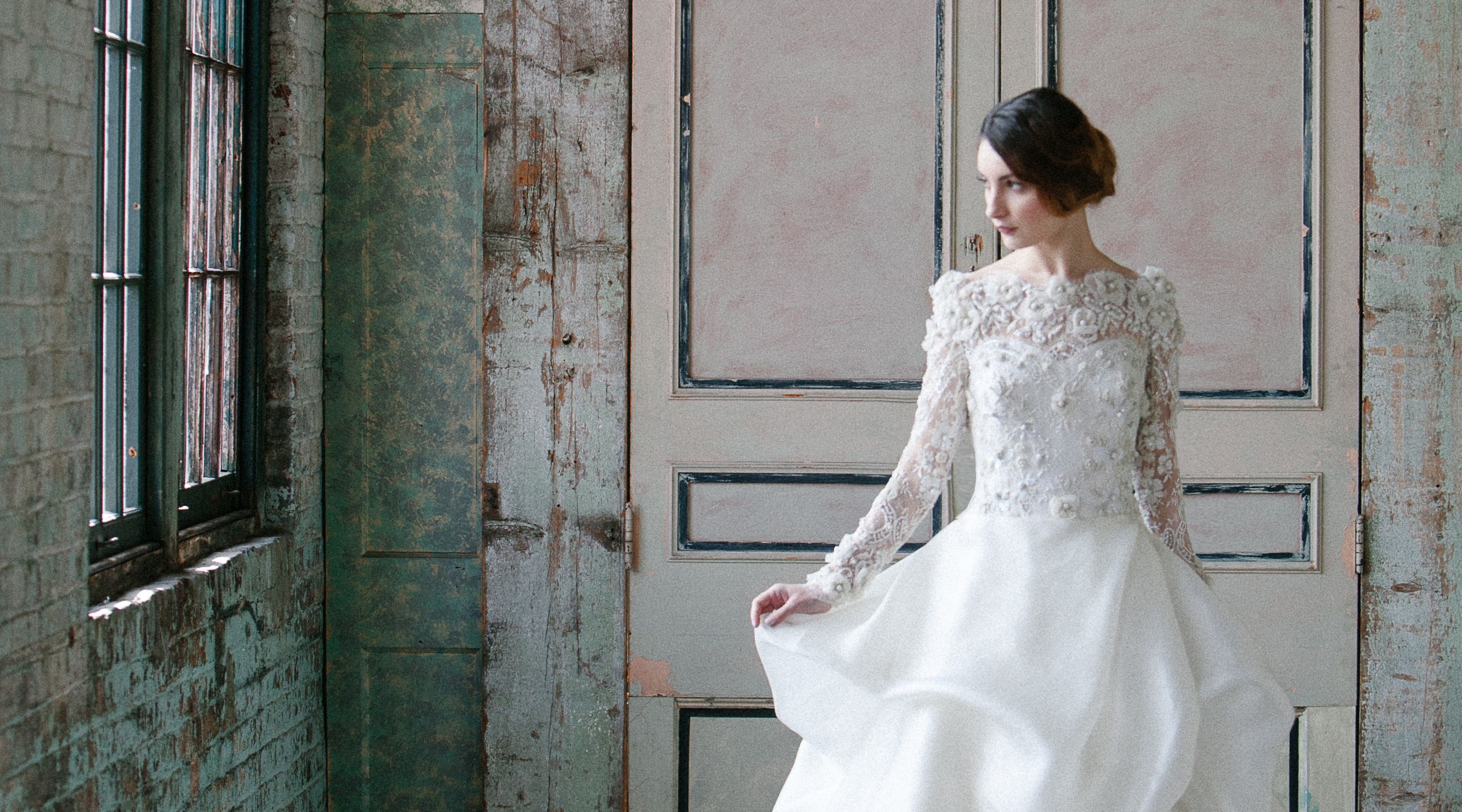 I Do Bridal Couture reaches milestone
Sareh Nouri "Asi" lace and satin gown (above), available at I Do Bridal Couture
I Do Bridal Couture listed as one of the top 50 bridal salons in America
---
Ramsey Roberts Sims, owner of I Do Bridal Couture, says being recognized as one of the top 50 bridal salons in America by Brides magazine has exceeded her expectations. Having been open for only three years, she didn't think a recognition would come so soon. But she says she was ecstatic when she found out.
"I'm honored and thankful for all of the brides and their families, for the support they have shown," Sims says.
Her inspiration for opening I Do Bridal Couture came from the disappointment she felt when shopping for her own wedding gown. "Baton Rouge was lacking," she says.  "I had a completely different idea of what [shopping for my wedding gown] was going to be like." She and her team now strive to give other brides-to-be the dream shopping day she had hoped to receive.
What sets her store apart?  The experience, she says. "We sit down and talk with our brides," Sims says. "We want to get a feel for them and how their wedding will be before we ever pick out any gowns."
How does a bride know that a particular dress is the one? "It's the feeling," Sims says. As the saying goes: When you know, you know.
Sims says her five-year plan includes the possibility of opening a second location in another city.
---
I Do Bridal Couture is hosting a Couture Collection Sale beginning Monday, July 20. Shop 40 gently used gowns available for purchase off the rack. You name the price! Reasonable prices will be accepted based on the original price of the gown. Learn more about how to find your dress at a fraction of the original cost here. By appointment only.