Luxury Makeover: 3 Simple additions to refresh your space [Sponsored]
Sponsored by Greige Home Interiors
Your home is your heart. It's the place for cozy movie nights with the family, and where guests love to mingle when you entertain. If you're craving a little change in your home, there are some simple additions that can completely transform a space without breaking the bank!
For more than a decade, Greige Home Interiors has provided the finest in luxury home furnishings on the Northshore and greater New Orleans area. At Greige, you have a team of designers to help you find handcrafted furniture, rare antiques, lighting and accents to complement any room. From custom window treatments and bedding, to customized home furnishings, Greige has licensed expert interior designers to help create the look you love. Schedule a consultation with one of our expert designers to begin developing concepts that will show off your style in any room.
---
1. Switch it up with accessories and accent pieces.
Add some warmth with the use of soft textiles. This idea can be implemented through a table runner, colorful throw pillow or blanket. These small tweaks add a whole new (and very necessary) element to the space. Greige's designers suggest first assessing all the pretty things you already have and then. Your favorite mixing bowl? Put it on the shelf. Your grandmother's cherished teapot? Leave it on the stove. This is a great way to decorate your kitchen with things you actually use instead of "fluff" and it showcases your personality!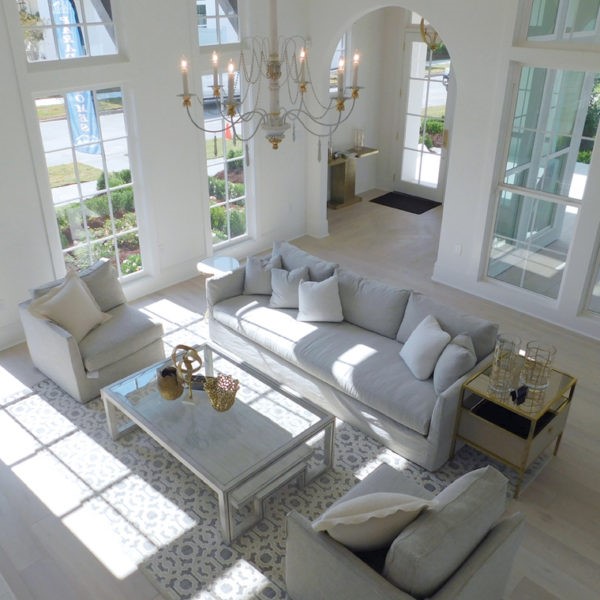 ---
2. Ground your space with a new rug.
Although the price tag for some can be intimidating, a good rug lasts and can completely transform a room. Greige's showrooms in Covington, and its new location in Mandeville, carry beautiful luxury rugs and expert advice to find the perfect rug for your refresh.
Rug tip: Before you head out shopping, grab your measuring tape.
1. Typically, living room rugs are sized 8'x10′ and 9'x12′.
2. Make sure your rug is at least 6″ wider (8″ is ideal) than your sofa on both sides.
3. Run the rug the length of the sofa.
4. Give 30″ to 36″ of clearance to walk between large furniture pieces (if your living room allows for it) if not then at least 18-24.
---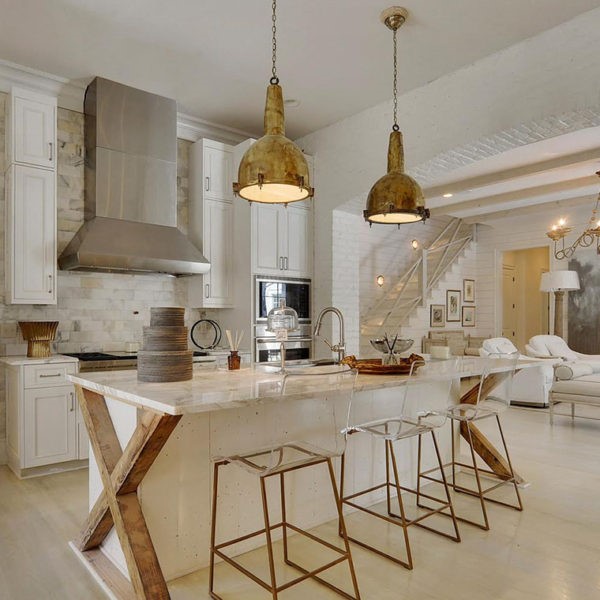 3. Exhibit your artwork.
Fine art is a facet of interior design that is imperative for self expression. It can be challenging to choose artwork to match your space. Don't go crazy, thinking that every inch of the room needs to be filled. Empty space is vital in designing comfortable spaces as it provides a place for your eyes to rest. When you incorporate wall art and accentuate it with accessories like pillows, blankets, mirrors, and decorative items, it pulls the space together to complete the look.
---
Greige's showrooms are home to the largest Visual Comfort Gallery in Louisiana. Greige's design experts hand select the finest original art from new emerging artists, as well as established creators. For more inspiration, visit greigehome.com or stop by the showrooms in Covington or Mandeville to get personalized assistance from design experts at Greige Home Interiors.