Travel Journal: Santiago, Chile 
---
Seen through the eyes of: Meredith Adams
Who went: Meredith Adams and Grant Hayden
We went because: Grant's close friend wanted to go skiing in the Andes Mountains for his bachelor trip. I know, it's just as extreme as it sounds. So, the boys skied in Valle Nevado, and I flew down once their trip was over.
Hotel recommendations: We stayed in a small Airbnb in the Bella Artes neighborhood, near the historic downtown area. During our weekend trip to Valparaíso, we stayed in Hotel Winebox, which I can't recommend enough. It's wine-themed, so adults only, and it's made from old shipping containers.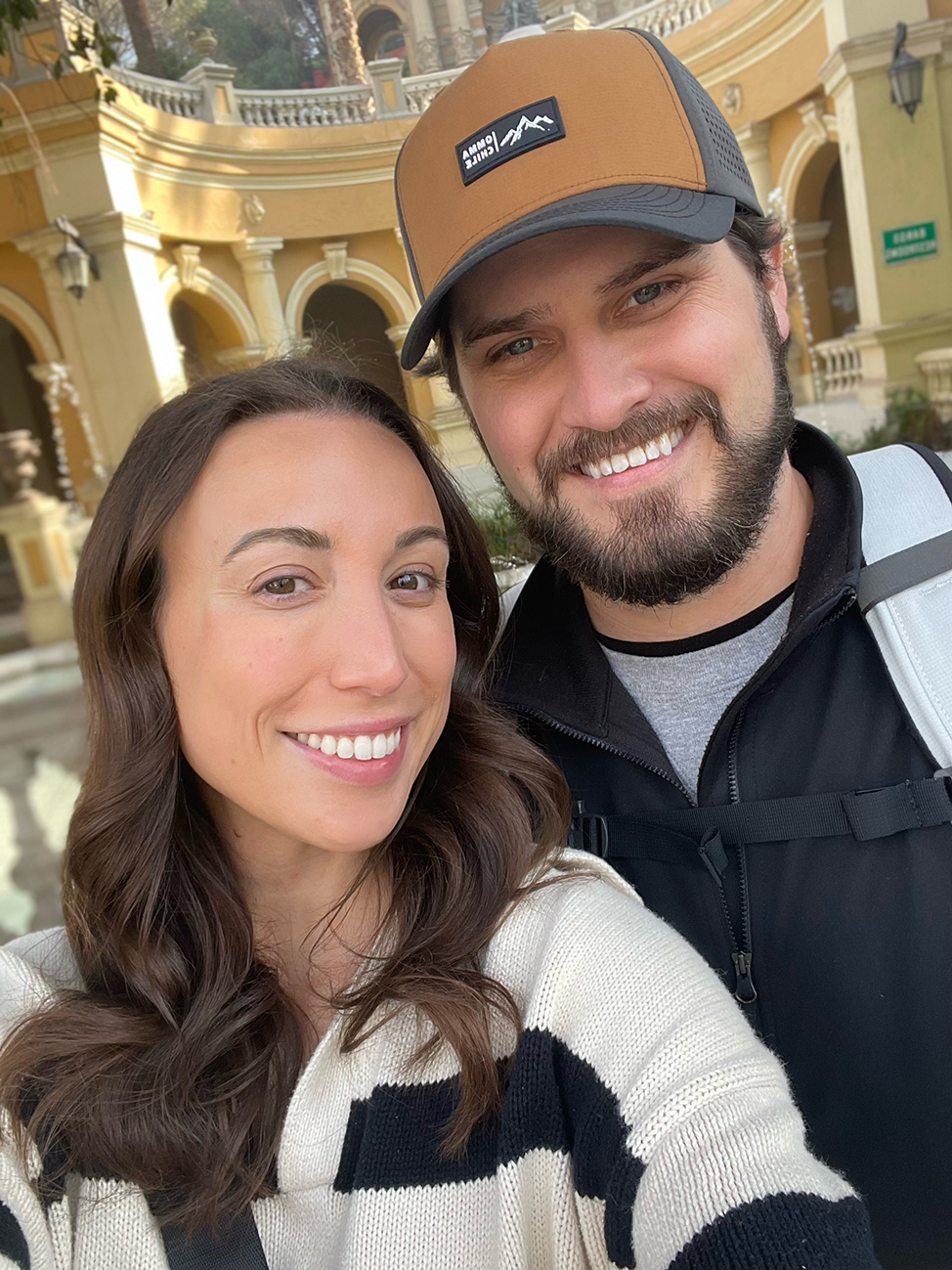 Where to eat: Confitería Torres. It's Santiago's oldest restaurant. Bocanáriz's wine flights and three-course dinner were also a favorite.
Item of clothing you shouldn't leave home without: Be prepared to layer. We went in July, so it was winter in South America. But, it got up to about 70 degrees during the day and dropped to the 50s at night. It was a great break from the Louisiana summer heat.
Favorite historic landmark: Cerro Santa Lucia is a park with great views of the city and the Andes Mountains. It's actually made with 15-million-year-old volcanic rock and takes about an hour to explore.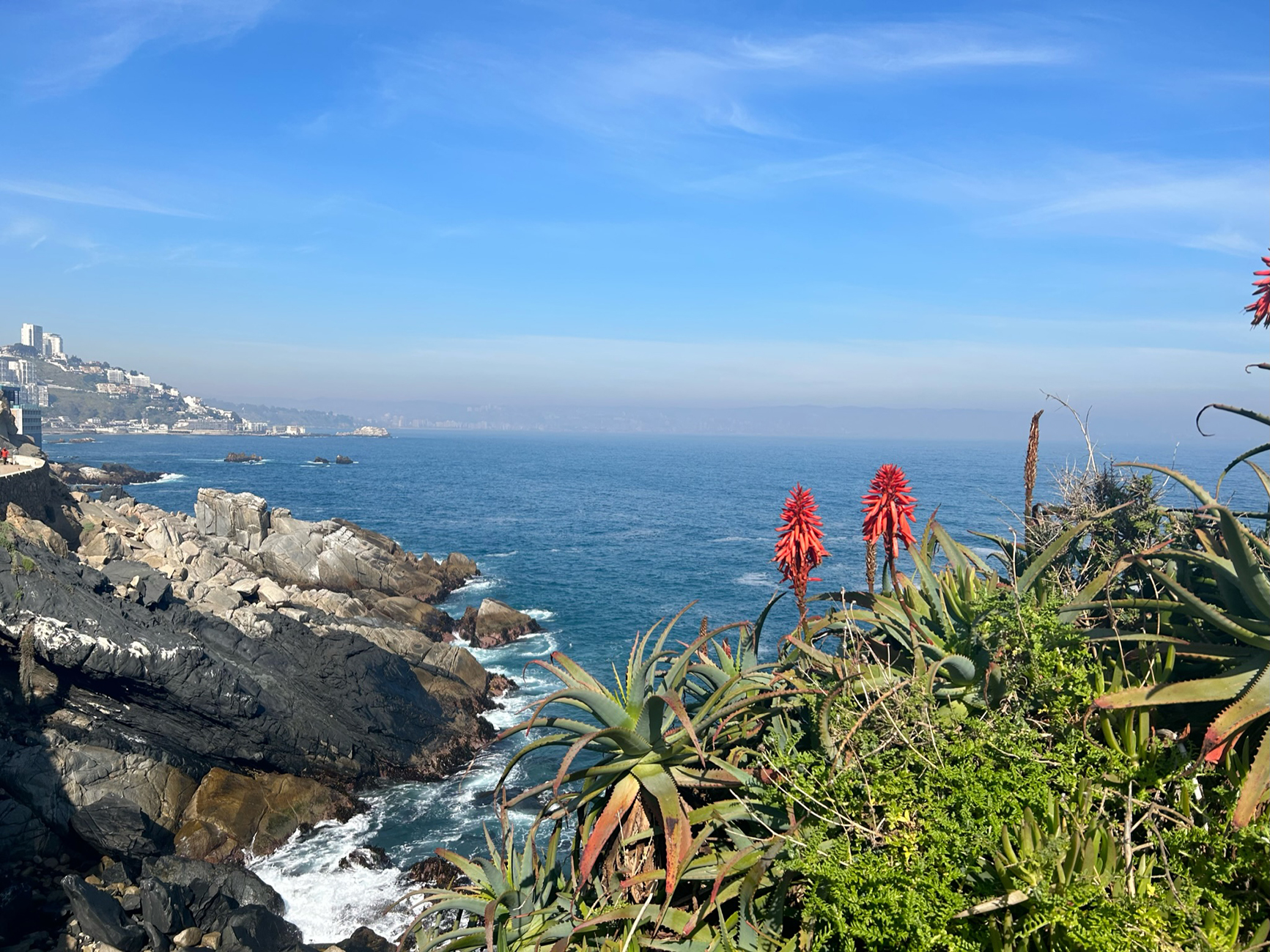 Local attraction worth a drive-by: It's not really a drive-by, but Sky Costanera. It's a glass-walled observation deck at the highest viewpoint in South America. We watched the sunset and had a drink at the Sky 300 bar.
A great experience off the beaten path: If you're going to Santiago, you have to visit coastal Valparaíso. It's a seaport about an hour away, and it's known for colorful clifftop homes and endless street art. We also stopped by Viña del Mar, more of a vacation spot with beachfront hotels, to see the sand dunes and the Pacific Ocean.
Worth the splurge: A wine tour in Casablanca Valley, which was probably my favorite part of the trip. There are a handful of wineries all next to each other about an hour outside of Santiago, and we chose Viñamar. Our tour was in English and included a giant charcuterie board. We also got to buy some wine to take home, and the on-site restaurant Macerado was delicious.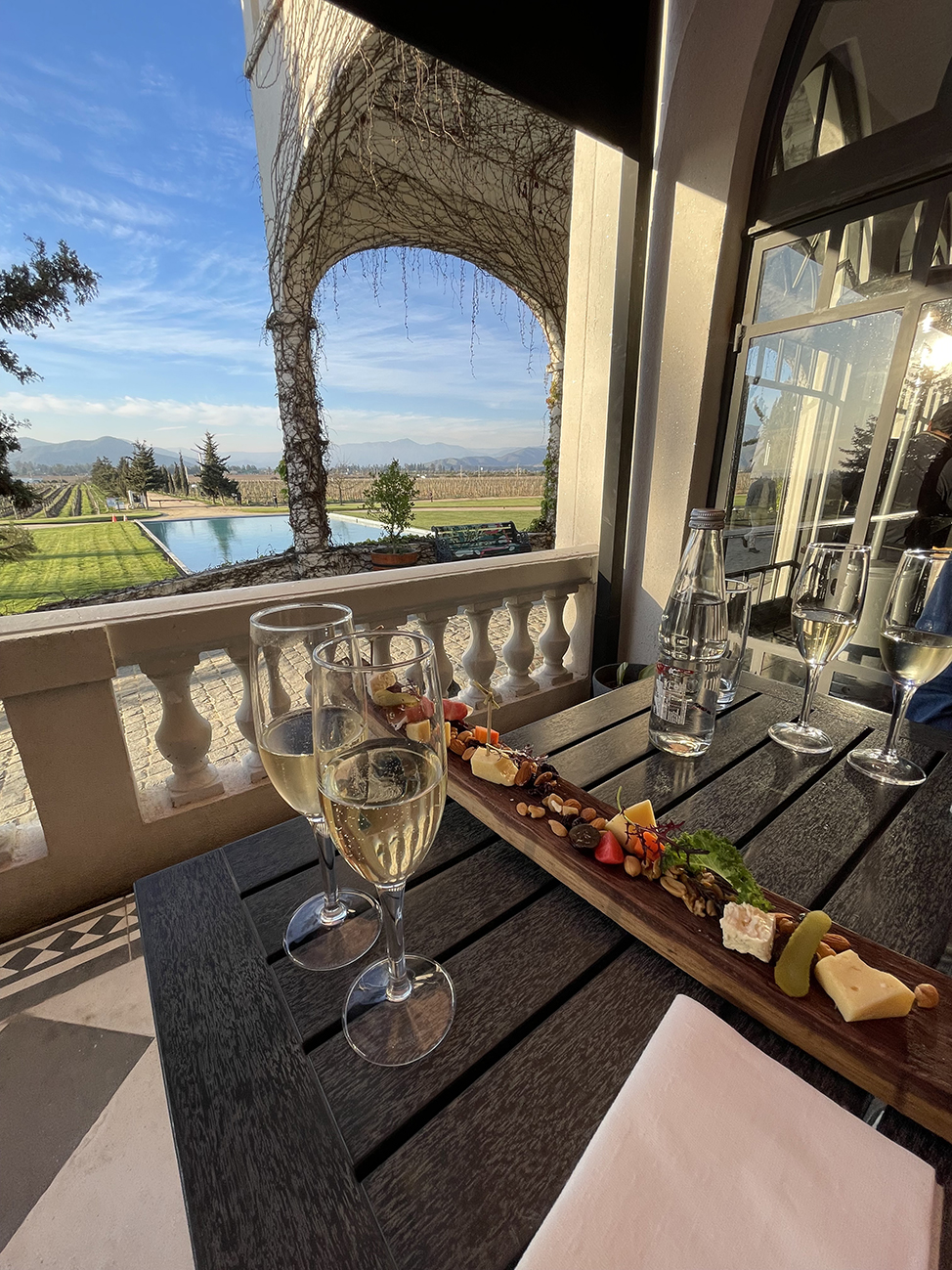 Something surprising we learned on the trip: Be prepared to feel a little carsick in Ubers and cabs. People drive very unpredictably in Santiago. The city is also super dog-friendly. People bring their dogs everywhere, and they were all dressed in little jackets and sweaters.
Insiders' tips: Definitely brush up on your Spanish. We used the Google app to scan and translate menus and signage. And when eating out, be prepared to order everything at once. The wait staff isn't quite as attentive as we're used to, and we were often told to seat ourselves!
Santiago is known for its street markets, but do your research first. The hours vary, and they can be a little overwhelming. Los Dominicos Craft Centre was recommended by our Airbnb host, and it was the perfect place to buy souvenirs.
We would suggest this trip to others because: There's something for everyone. We hiked, learned history, shopped and saw some of the most breathtaking views. It also wasn't busy with tourists. We stuck out a bit, but I'd take that over tourist crowds any day.