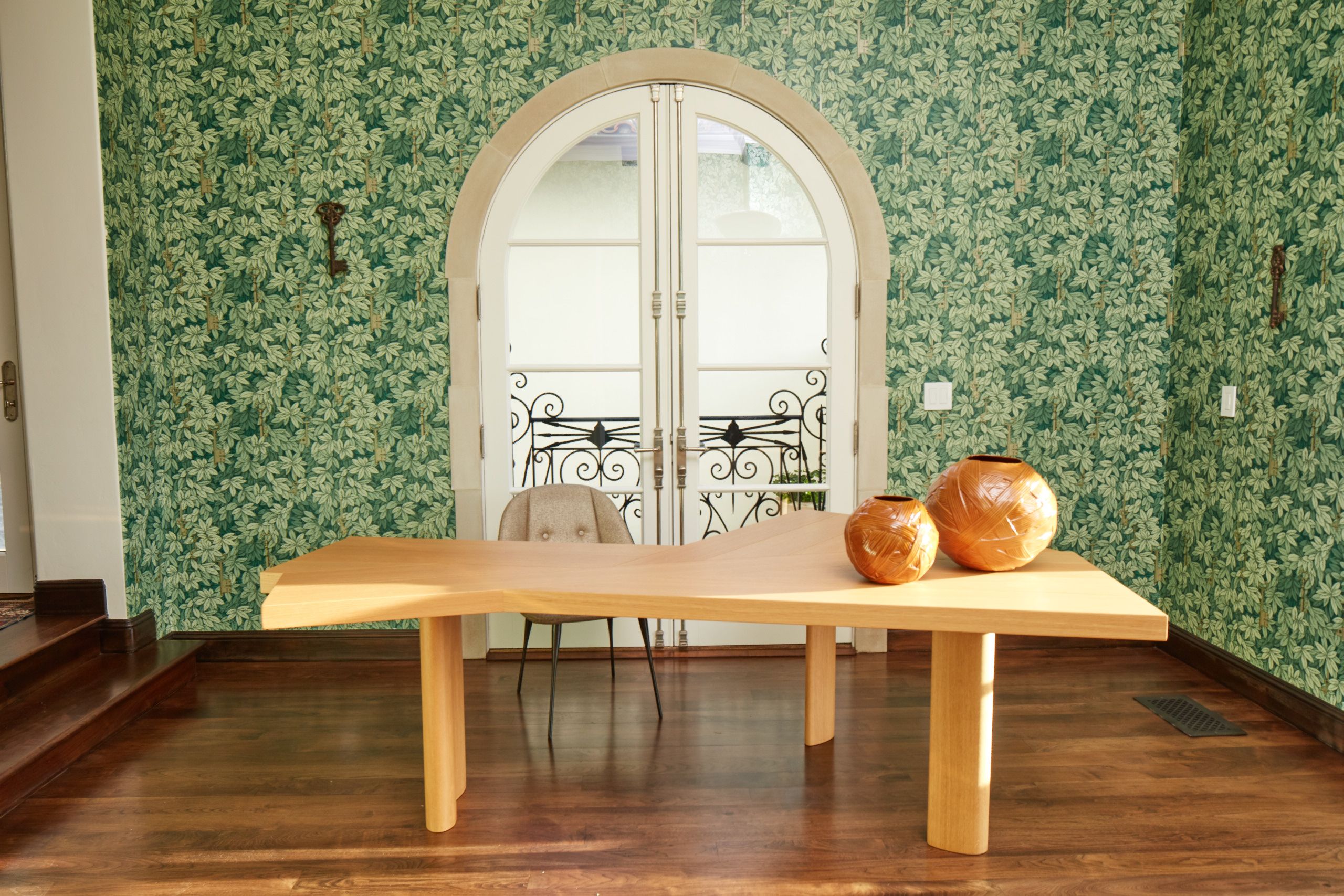 The work-from-home spaces we can't get out of our heads
Post pandemic, many offices still aren't returning to the normal 9-to-5. That's partially because remote and hybrid schedules remain the preference for the majority of workers nationwide. Local designers have capitalized on that trend by creating beautiful, quiet spaces that are far from boring. Pops of color or natural textures enliven these environments, so homeowners keep their focus and meet their daily deadlines.
Read on for a few home office spaces featured in past inRegister issues that have stayed at the front of our minds ever since. And click the links below to see more of the homes they're in.
---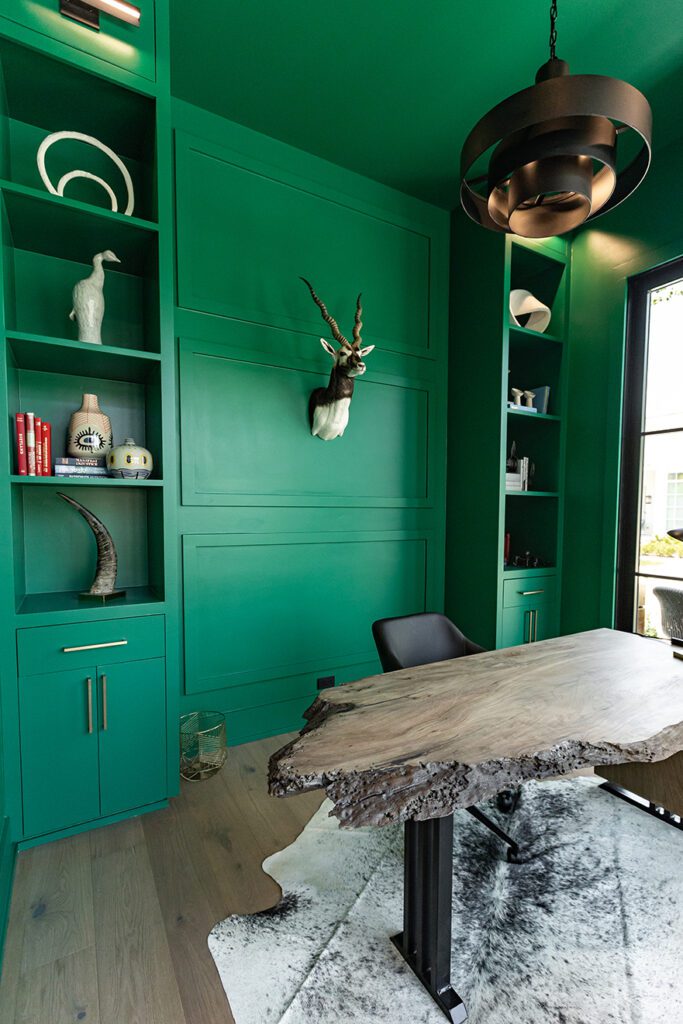 Engulfed in a sea of green, the vibrant wall and ceiling brighten up the dark furniture and add character to the room. Check out the full story from our August issue for more on this office in Ellen and Shane Dantin's home designed by The Design Studio.
---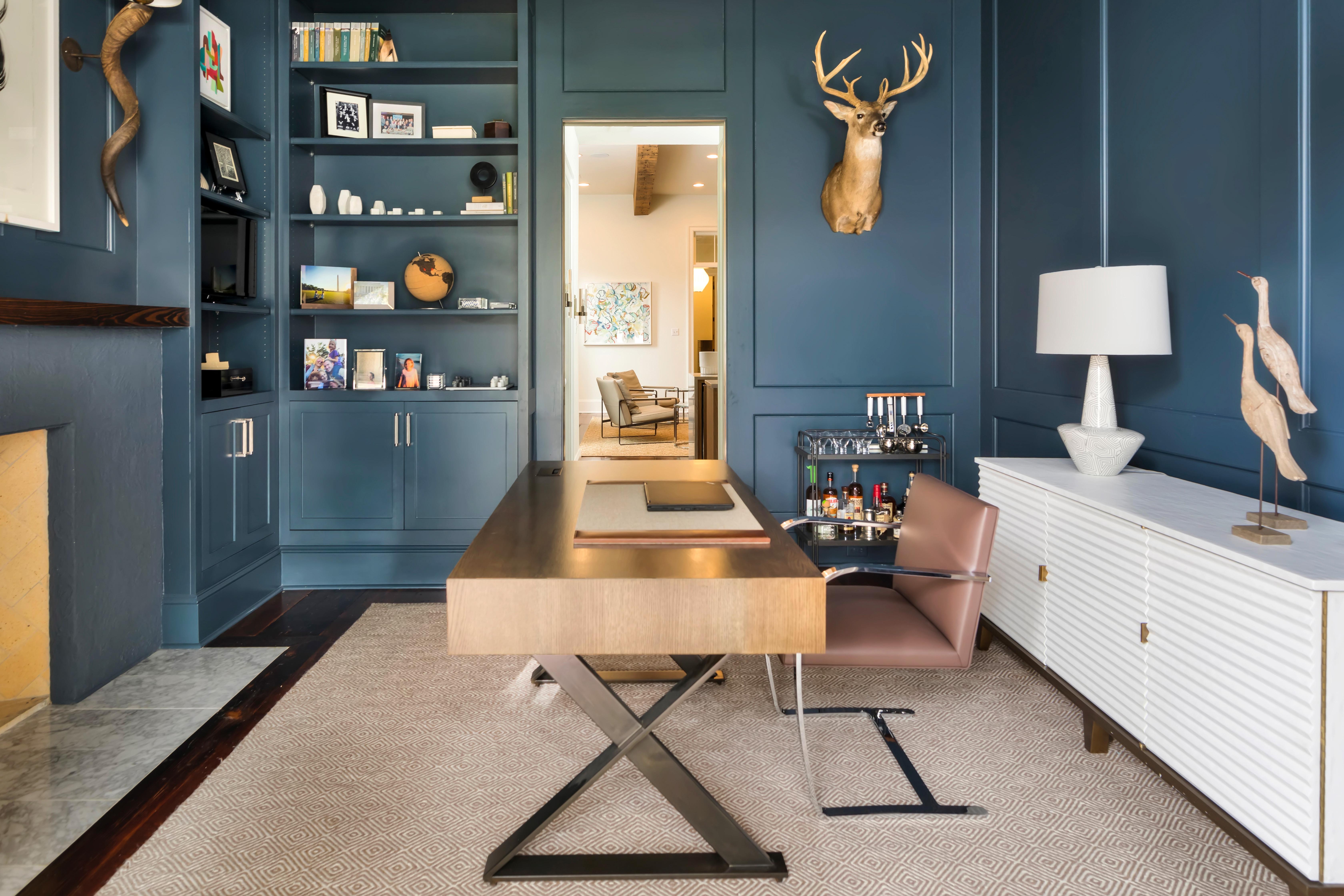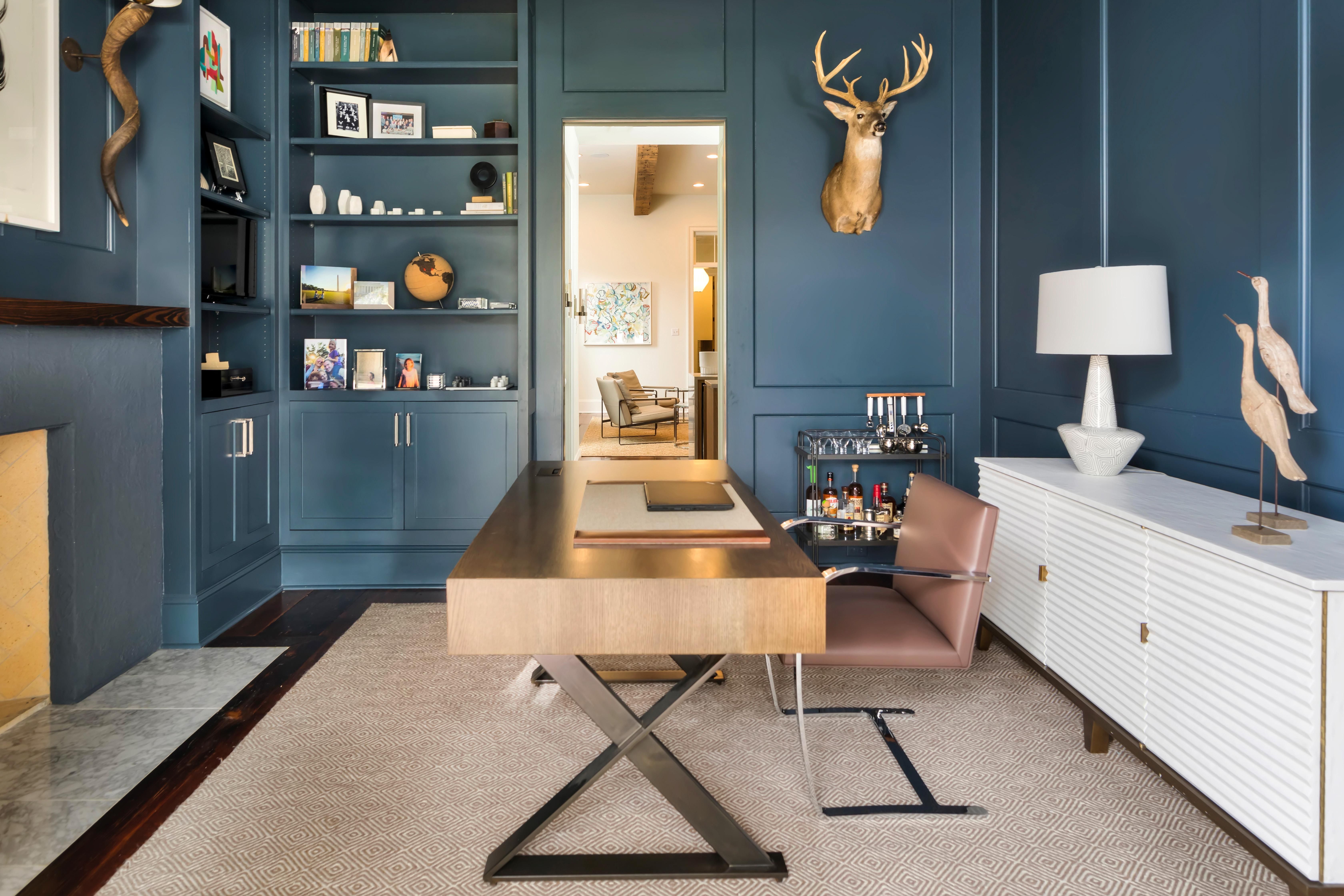 Interior designer Colleen Waquespack takes working from home to the next level with these tips and tricks. Back in October 2020, Waquespack explained how to make a room Zoom friendly—from the acoustics to the lighting. Her expert advice assures the look and sound of your at-home business meetings remain strictly professional.
---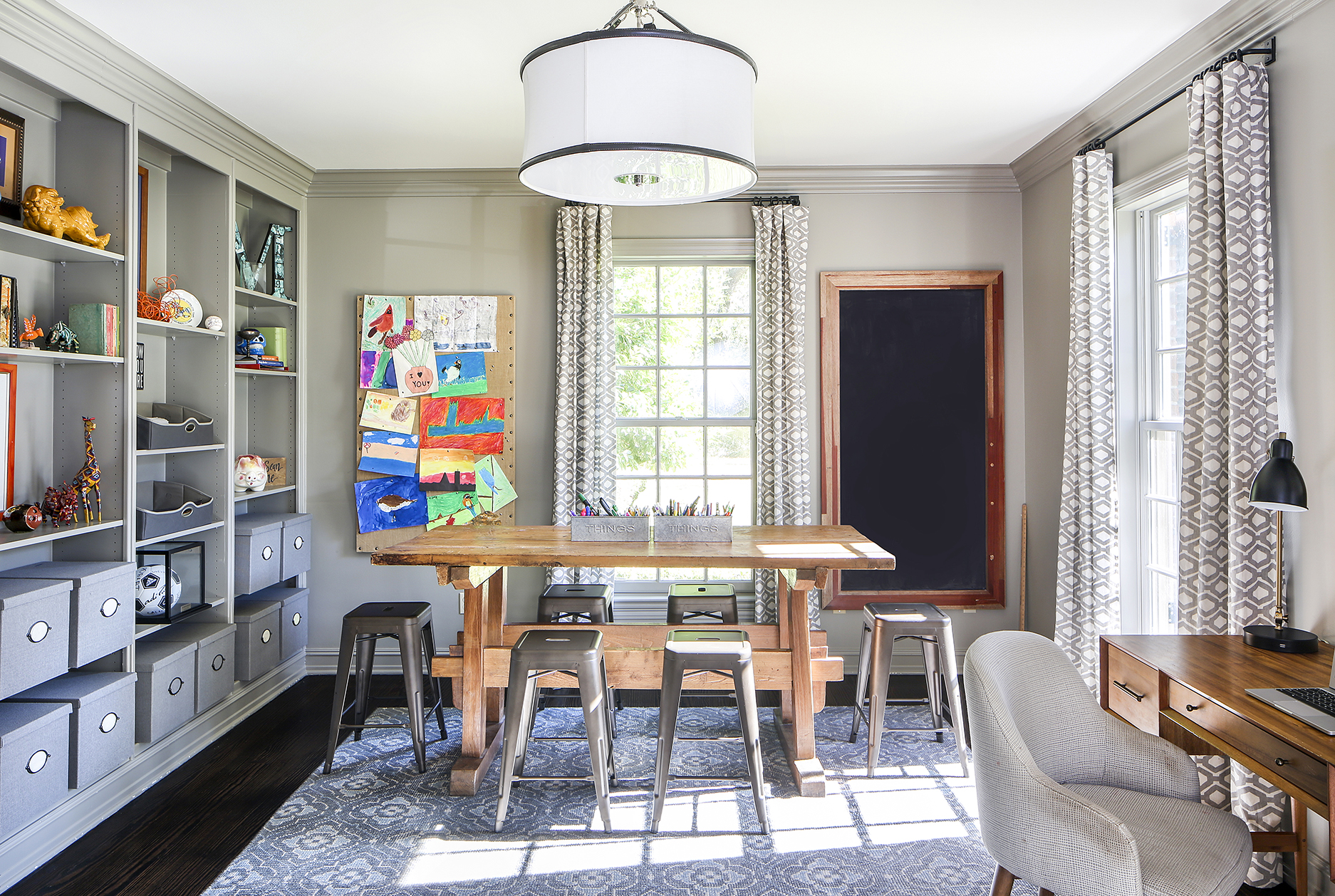 Why not have the room reflect you? This space showcases the Malone family's fun and vibrant energy, effortlessly combining homework and play space with a home office. Although the large room is designed in muted tones, their children's artwork brings color into the space. Read more on their home designed by Sara Brignac of Workshop 31 Twelve in our January 2021 issue.
---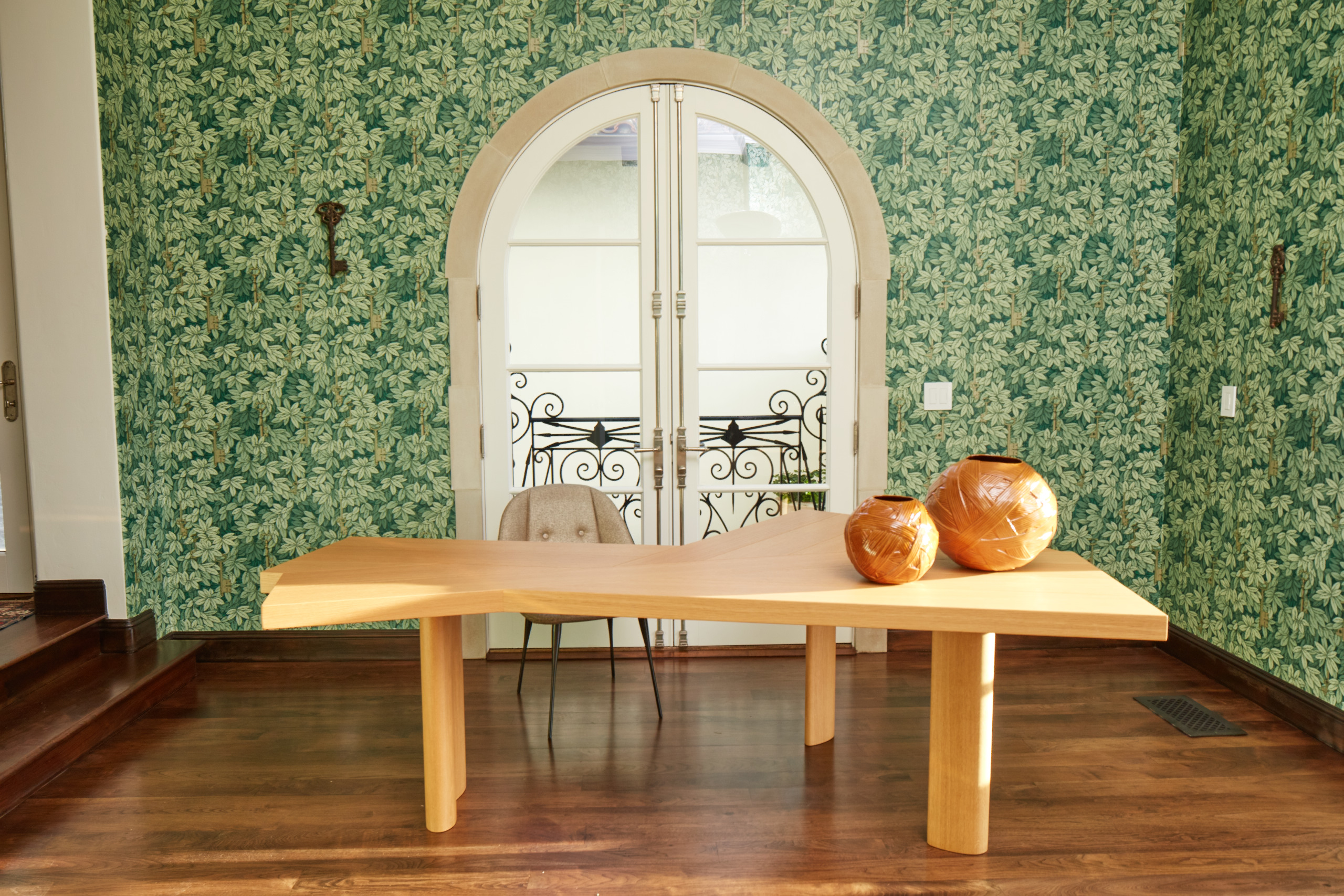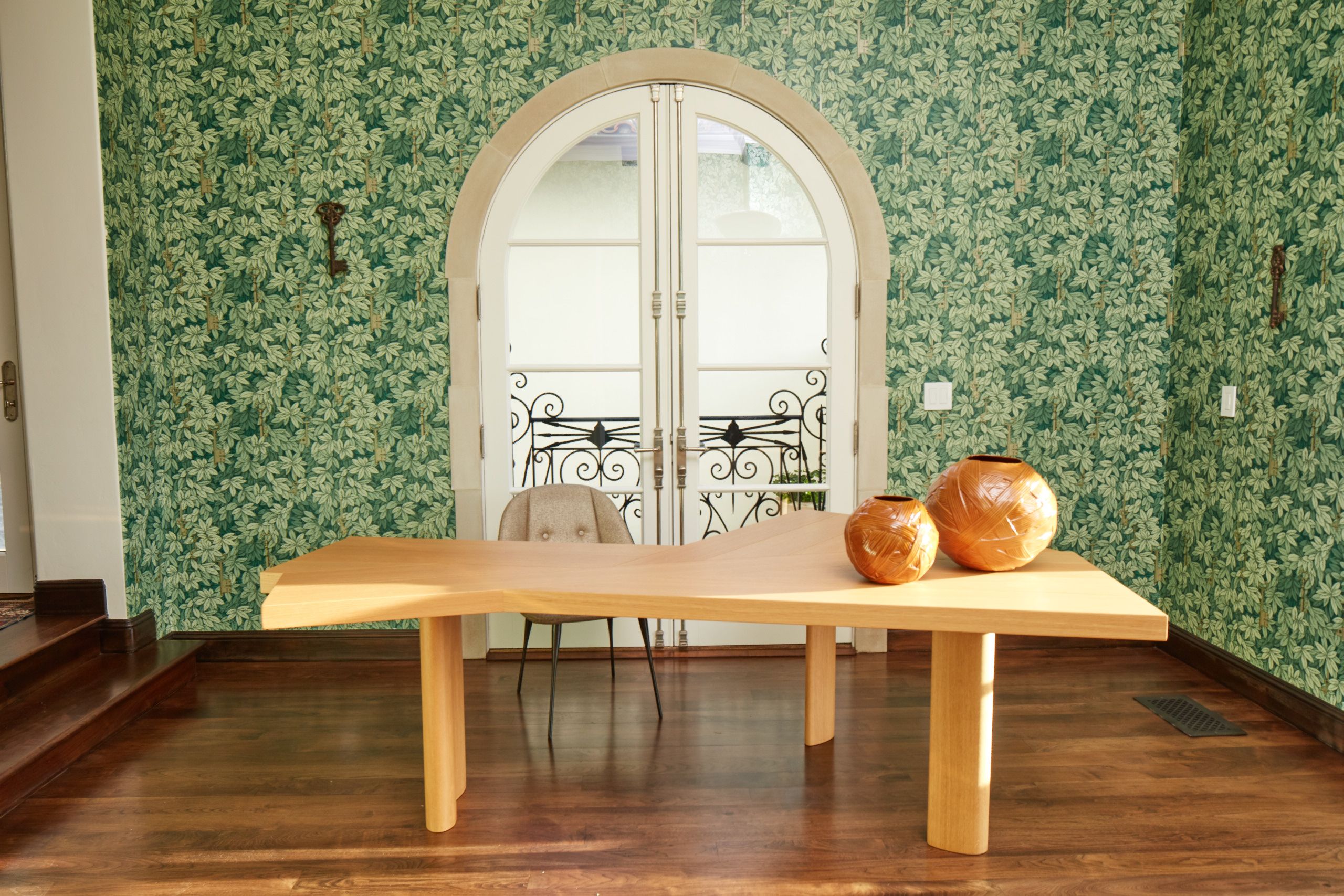 Italian manufacturer Fornasetti artistically brings the outdoors inside with this fun, bold leaf-motif wallpaper. The minimalist furnishings make every element of space feel important, from the arched French doors to the decorative orange pots. Read more about the room's interior designer Kenneth Brown in our June 2020 issue.