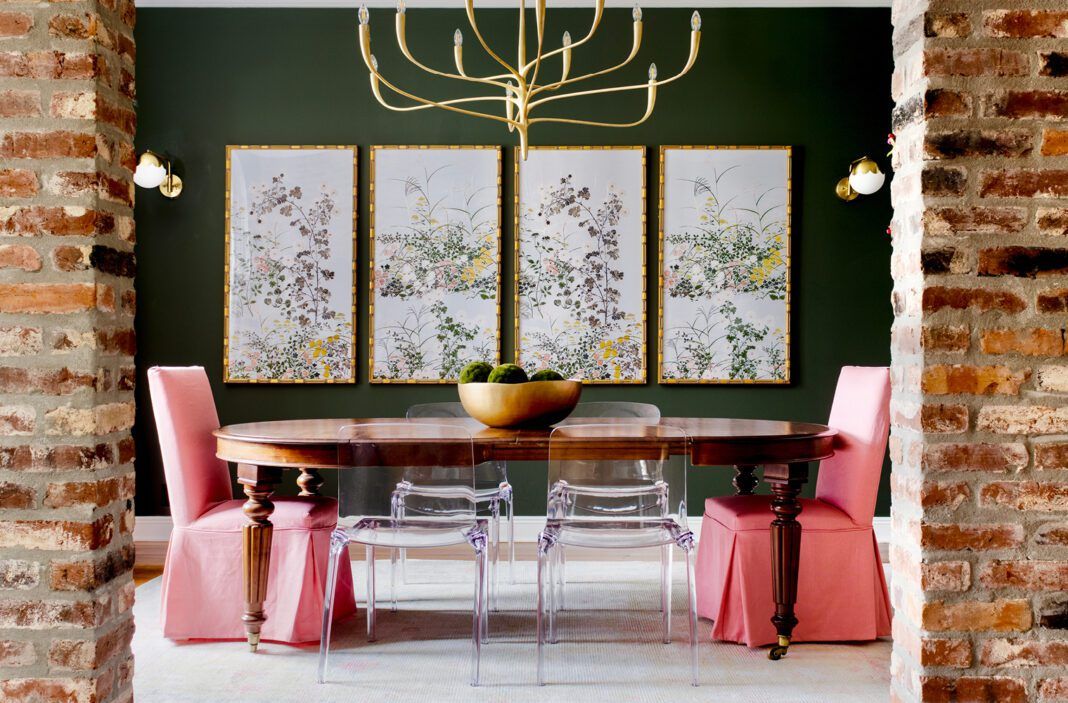 In the Country Club of Louisiana, a modern-vintage home takes flight
---
Inside her dining room, Leslie St. Blanc is always thinking of her grandmother.
It's hard not to when sitting at her heirloom dining table. When the oval-shaped wooden table with curvy legs broke, St. Blanc had it lovingly restored. The handsome antique was the first piece St. Blanc wove into the design of her home.
"Including it was non-negotiable," she says.
St. Blanc shared an inseparable bond and identical tastes with her grandma, a stylish lady named Eleanor Lee. They both loved art, shopping and antiques. They even shared similar physical features.
"We always joked that I was like her daughter," St. Blanc says. "We were a match made in heaven."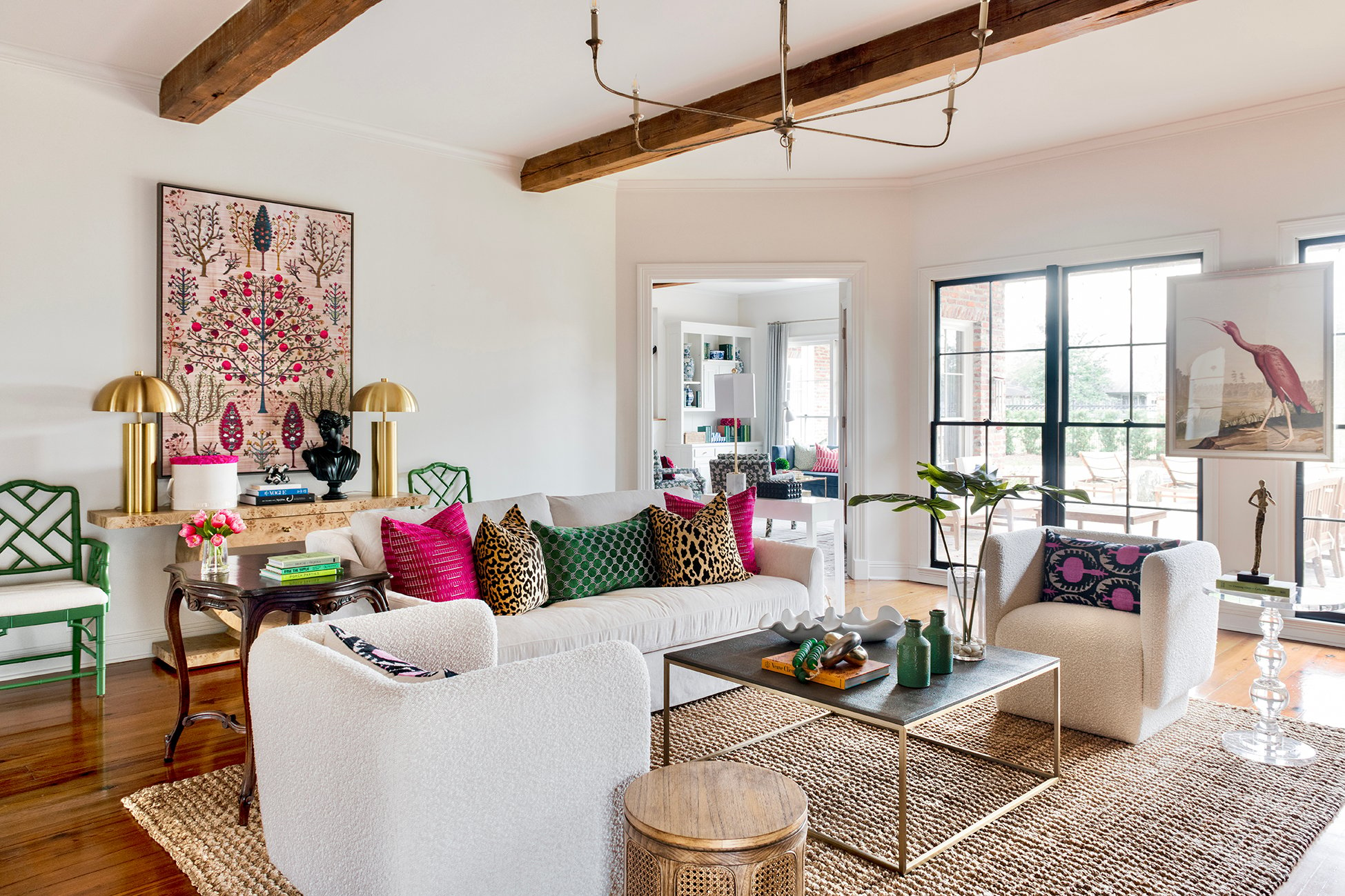 After her grandmother's death five years ago, St. Blanc held onto a few special treasures as a way of always keeping her close. A framed collection of blue and white china is artistically arranged as a gallery wall in the dining room.
"Now, rather than sitting at the bottom of a drawer in her kitchen, she gets to see them and enjoy them every day," says Rachel Cannon, owner and principal interior designer of Rachel Cannon Limited Interiors. Last year, Cannon's team designed the Country Club of Louisiana abode.
St. Blanc works in the skin care industry as the creative director of Neutraderm Manufacturing. She divides her time between Los Angeles and Baton Rouge.
As a Baton Rouge native who has grown tired of southern California's cookie-cutter housing developments, she says her house's New Orleans-style charm and cozy, safe neighborhood felt magnetic.
After living in the home for around a year, she was ready to tackle the design.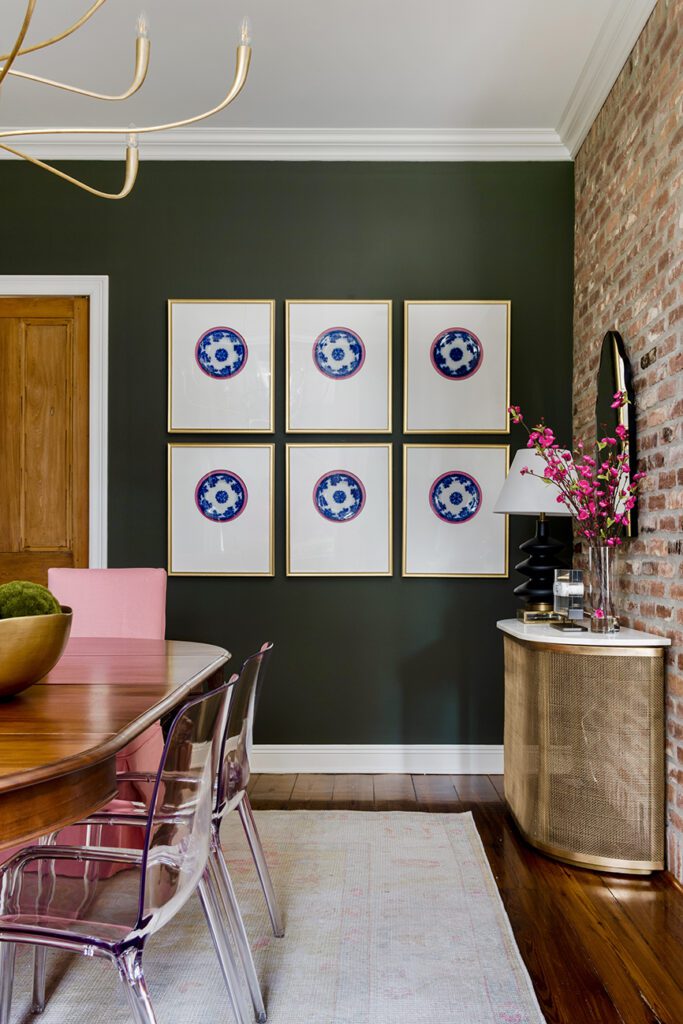 St. Blanc hoped to transform the house into a calming, soothing retreat—worlds away from the loud energy of her California home. A place where she could practice yoga and meditation. A cozy interior primed for reading romance novels and watching the cardinals and hummingbirds flutter outside her bedroom window.
But St. Blanc is also the kind of person who has a themed Christmas tree for every room. Personality and punch were just as non-negotiable as her grandma's dining table.
"Some of the designers I researched only did very, very traditional work," she recalls. "So, when I stumbled across Rachel Cannon's Instagram, I thought, wow, she has color—thank God! Because I was just so tired of living in a neutral world."
When St. Blanc was ready to start the design process last summer, supply chain issues were still dragging down the industry. Custom furnishing lead times had slowed to as long as 44 weeks.
And while St. Blanc says she'll always hold on to her Baton Rouge house, her time as a permanent resident was running short. As soon as her son, Brayden, graduated high school, the plan was to move to Los Angeles full-time. The sooner she could design the house, the more time she and her son would have to savor it.
Cannon proposed an idea: Limit the design to quick-ship items—reducing a timeline that could have taken two years to execute down to under four months.
With that, it was time to mood board.
Cannon and her team mapped out an aesthetic to echo St. Blanc's bubbly, youthful personality. It needed to be bold and edgy—because St. Blanc is not afraid of color or humor—grounded by a touch of California cool.
"Think Nancy Meyers. That feeling that her movies' set designs always have: lived in, but chic," Cannon says. "Because Leslie is both one of the most glam and down to earth people we know."
St. Blanc gave Cannon's team permission to move forward with furniture, accent and decor choices.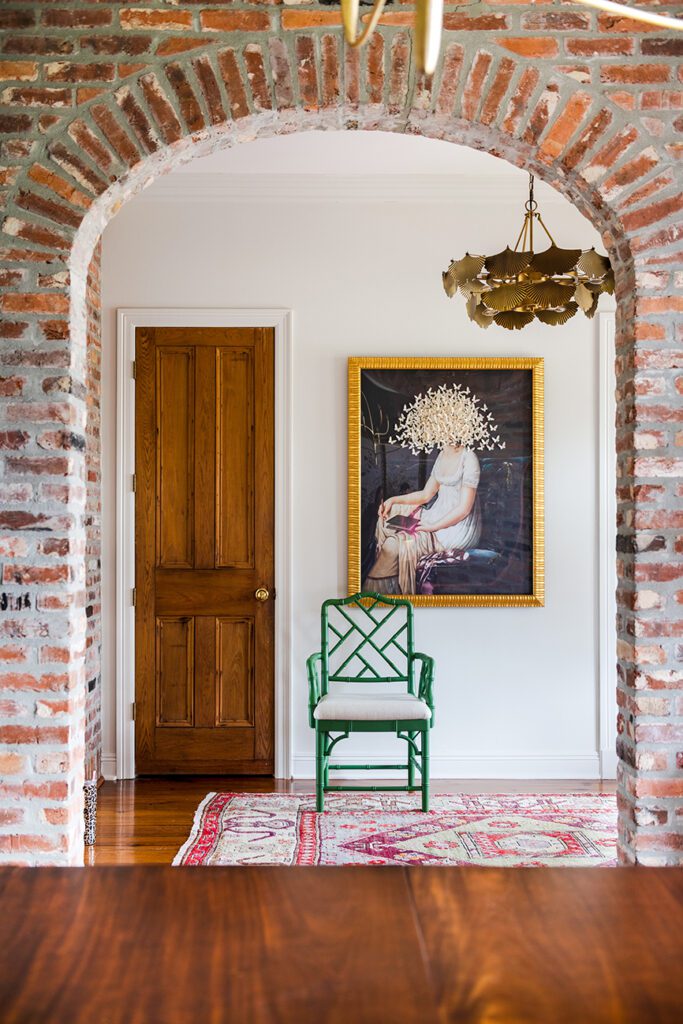 "Are you ready for this? We ordered everything without her even seeing it first," Cannon says. "That requires a level of trust and conviction that not many people are willing to give. … But Leslie is fearless. She is a 'let's go for it' person."
The vibe was built around a coral crane-patterned wallpaper for the powder room. St. Blanc was smitten with its golden sunset hues.
But she was even more deeply drawn to the birds as a metaphor for her life. Though she now has a fiancé in Los Angeles, she's spent much of her life as a single mother to her 16-year-old son. Decorating this house felt like the final chapter to an era of spreading her wings. Filling her house with birds and butterflies felt like a way to symbolically bring the design full circle.
"Ultimately, I knew she felt like this home represented her new life, and she wanted to not just love it, but be overjoyed with it," Cannon says.
That made it easy for Cannon's team to channel "the Leslie mindset" throughout the whole process. They could see a piece of artwork and instantly say, "That is so Leslie."
In fact, the process was so successful, Cannon permanently introduced a new service called "Easy Button" and is already working with other clients who want to fast-track and delegate the entire process to her. She's even found a few to-the-trade quick-ship vendors to widen shopping options for that truly custom feel.
"It's not a fit for everyone, obviously, and it doesn't take the place of our traditional design process, but for anyone who knows that time is their main concern, it's a great fit," Cannon says. "It does come with some major requirements—your total, blind faith and your credit card—but the payoff is huge. It's a true HGTV moment."
And St. Blanc is now living that "HGTV moment" every day. When family members visit, they'll often talk about what her grandmother might think of this vibrant, vivacious house that deftly mixes old and new with modern and traditional.
"She would love the entire house," St. Blanc says, "but especially all the things of hers that are still being used today."