5 home tours to inspire a modern mindset
While the Capital City isn't necessarily known for its contemporary homes, many families showcased in the pages of inRegister over the years beg to differ. Drawing a stark contrast to the traditional designs that surround them, these homes, and the people who fill them, are shining examples of the beauty that comes with challenging the status quo.
Inspired by James and Marsha Baker's boldly modern home that graces the cover of inRegister's October 2018 issue, we decided to take a look back at modern marvels we have covered in the past. Follow the links below to read the full stories and view more of the homes.
---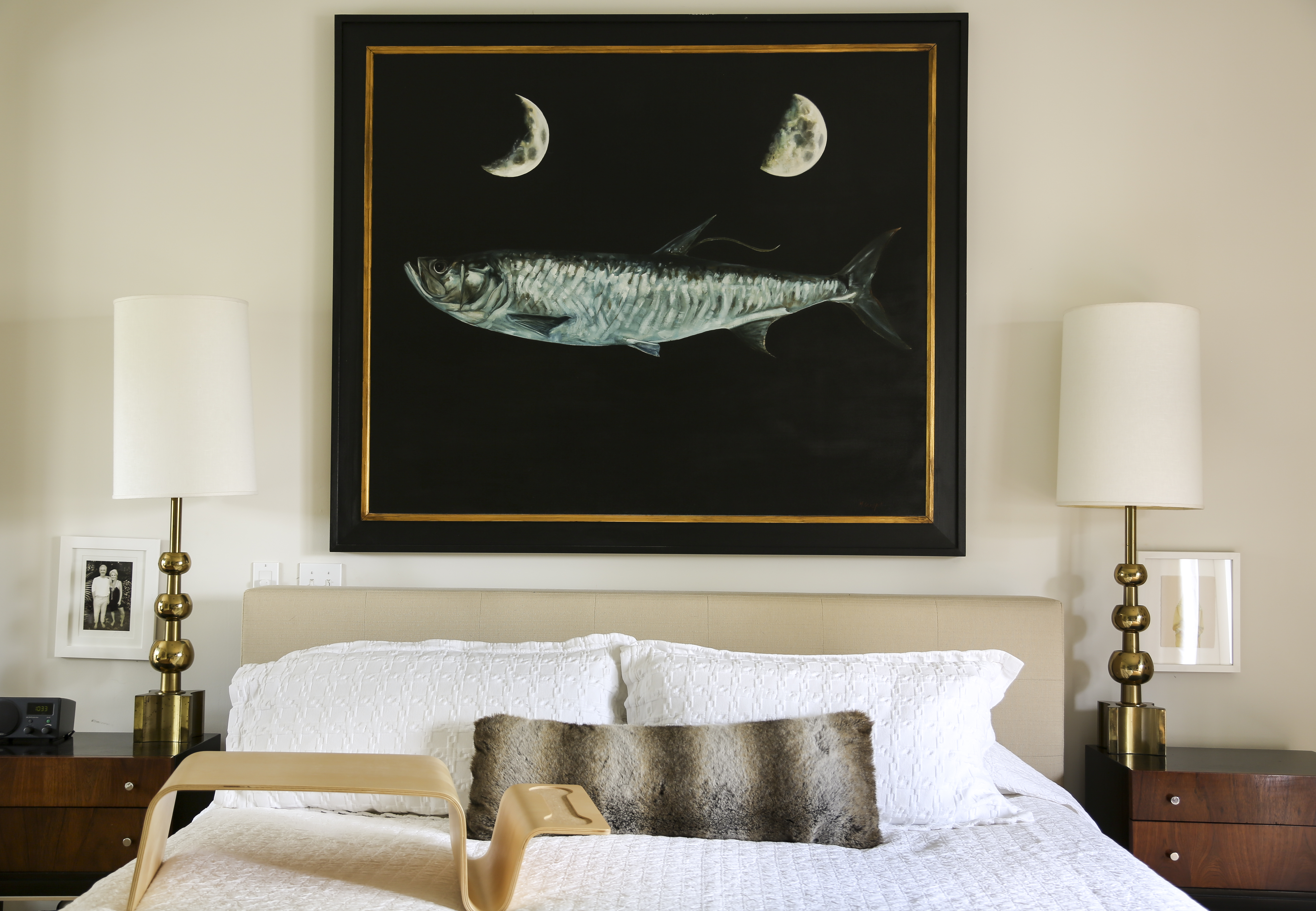 A collective and contemporary getaway for Winifred and Kevin Reilly
"Truth comes from the observation of nature. Beauty can be coaxed out of ugliness." This is the guiding principle behind wabi-sabi, a Japanese concept which centers its worldview around imperfection and impermanence. And for Winifred Reilly, this mindset is key in the continued creation of her Meadow Lea home, which is proudly placed atop 3 acres and a floodplain.
"I think there was a time when I tried to landscape this area," says Reilly of her overgrown yard which, while lacking traditional manicuring, is every bit as enviable as curated gardens. "But I realized that you can't really tame this. It does what it wants to do."
Searching for a "connection with something real," Reilly has blurred the lines between indoors and out through inspired interiors that serve to bring in the untamed nature outside her wide windows.
Click the images below for a closer look, and read the full story here.
---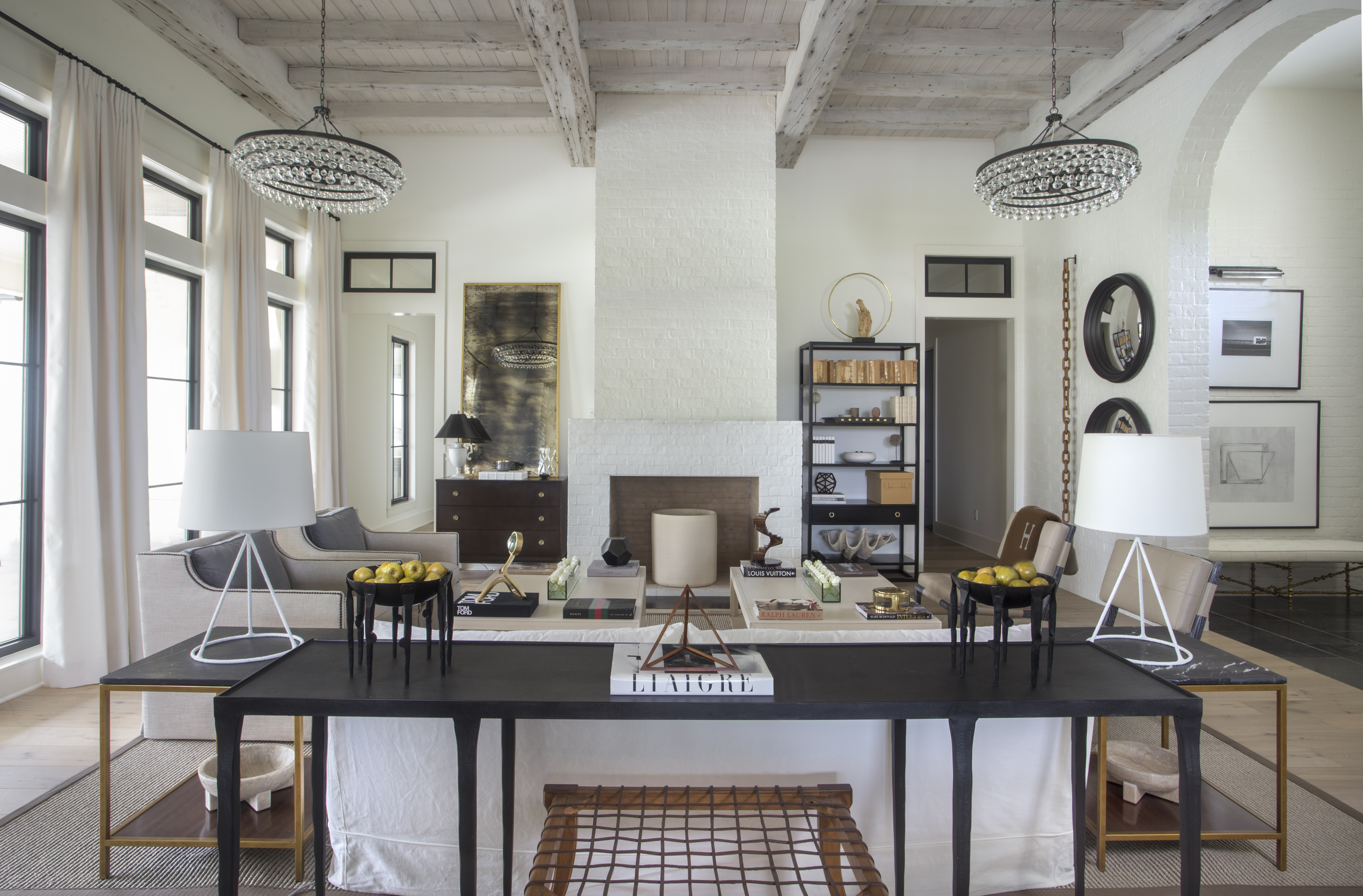 Minimalistic and monastic design for Lyndsey and Blake Hebert
Informed by Belgian architecture and, of all things, monastic interior design, the Heberts' custom-built Port Allen home marries minimalism with high-end design. With the help of designer Ty Larkins, Lyndsey Hebert took on the challenging aesthetic with the goal of creating a clean-lined home that, while modern, maintained the warmth and timelessness of traditional and historic homes.
"It is traditional but not in a boring, expected kind of way. It is modern too, but not in a formulaic one-dimensional, everything white-on-white kind of way," says Larkins of the project which incorporated elements like 200-year-old salvaged beams and white-painted brick walls that helped to give the newly constructed home character. "This project was a blast to design for clients who have great tastes and who trusted my judgment to create something truly unique and timeless."
Click the images below for a closer look, and read the full story here.
---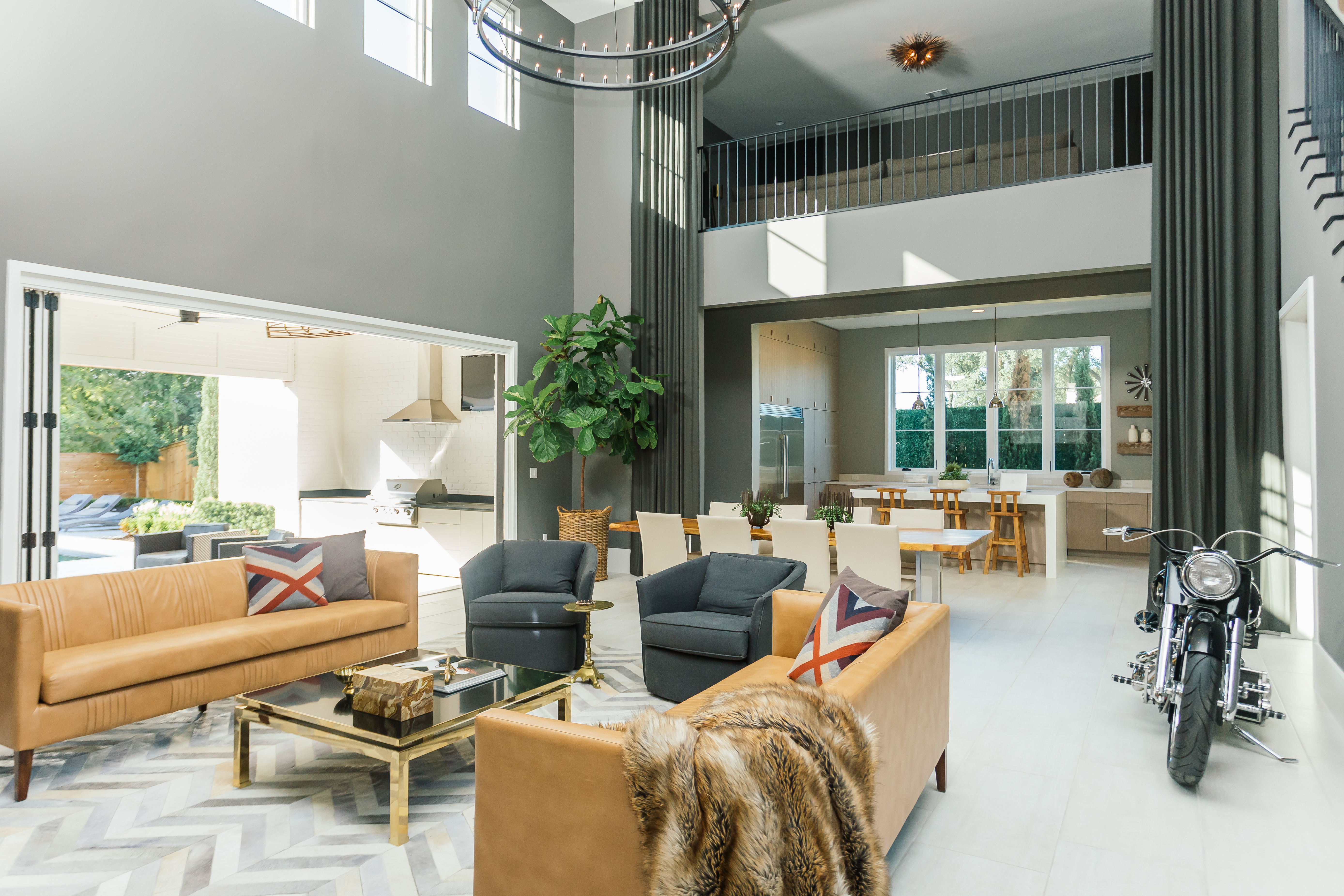 Jason Guerin brings home his travels with masculine and modern interiors
Inspired by his travels and the interiors of lavish hotels, this home strikes a stark contrast to others around Baton Rouge. With one of his statement pieces being a Harley-Davidson motorcycle, the space homeowner Jason Guerin worked to create with the help of designer Kenneth Brown, architect Mike Sullivan, and builder Tom Guerin of Siegen 7 Developments provides a lived-in and deeply personal feeling, while maintaining the clean lines and plenty of artistic details.
"I didn't want to live in a spaceship, but I really wanted that contemporary style that I had seen in the other cities when I traveled," says Guerin.
Click the images below for a closer look, and read the full story here.
---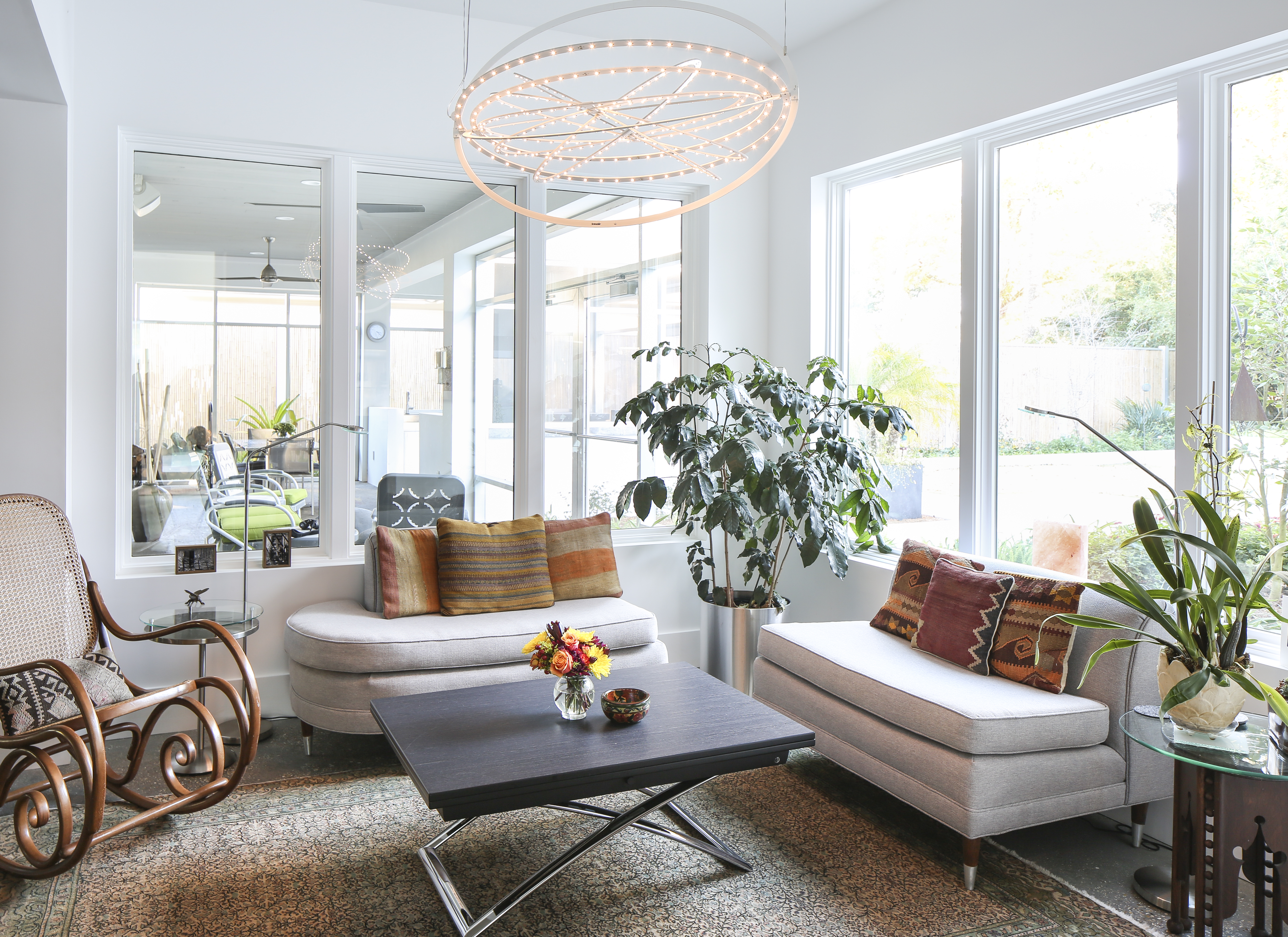 Tricia Day and Joe Simmons' energy-efficient new construction
Utilizing new techniques to bring to life a home rooted in energy efficiency and green design, Tricia Day and Joe Simmons pushed architect Lionel Bailey and contracter Rick Vineyard of Precision Construction Group to their limits. The result is a breathtaking and artistically infused home with energy bills around $100 to $200, despite its 5,000-square-foot design.
"You get what you pay for. That's what I tell everyone who is interested in building a house," says Tricia. "Do it right and do it well. It's worth it. I still enter my house from the garage and look down the long hallway filtered with natural light, and I can't believe it is my house. It makes me happy to live here."
Click the images below for a closer look, and read the full story here.
---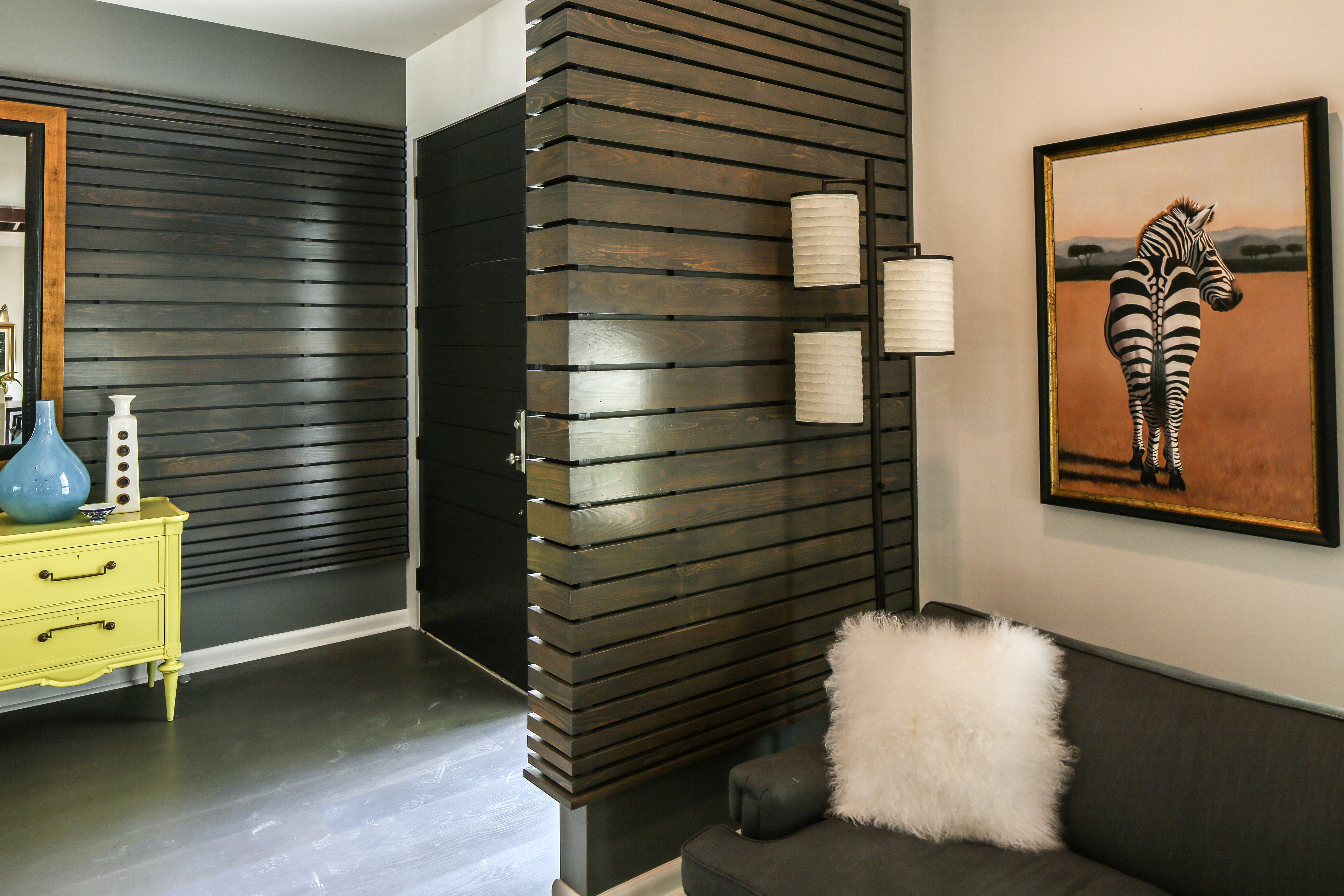 Reimagined pieces create Claire and Rich Major's modern marvel in Bocage
Each piece in Claire and Rich Major's home has a story. A comeback story, if you will. Whether found at the Attic Trash and Treasure Sale, in an office liquidation place, or on the side of the road, the refurbished barstools, couches, chests and more that fill the Majors' Bocage home come together to create a one-of-a-kind midcentury masterpiece. Even the materials used in the home's remodel weren't bought new, but rather salvaged from the home's original construction.
"You just can't find material like that these days," says Rich. "Reusing what we had is cheaper than buying new. Plus, you have the added benefit of adding character to the house."
Click the images below for a closer look, and read the full story here.
---
For more home tours and interior inspiration, visit the Homes section of the inRegister website.