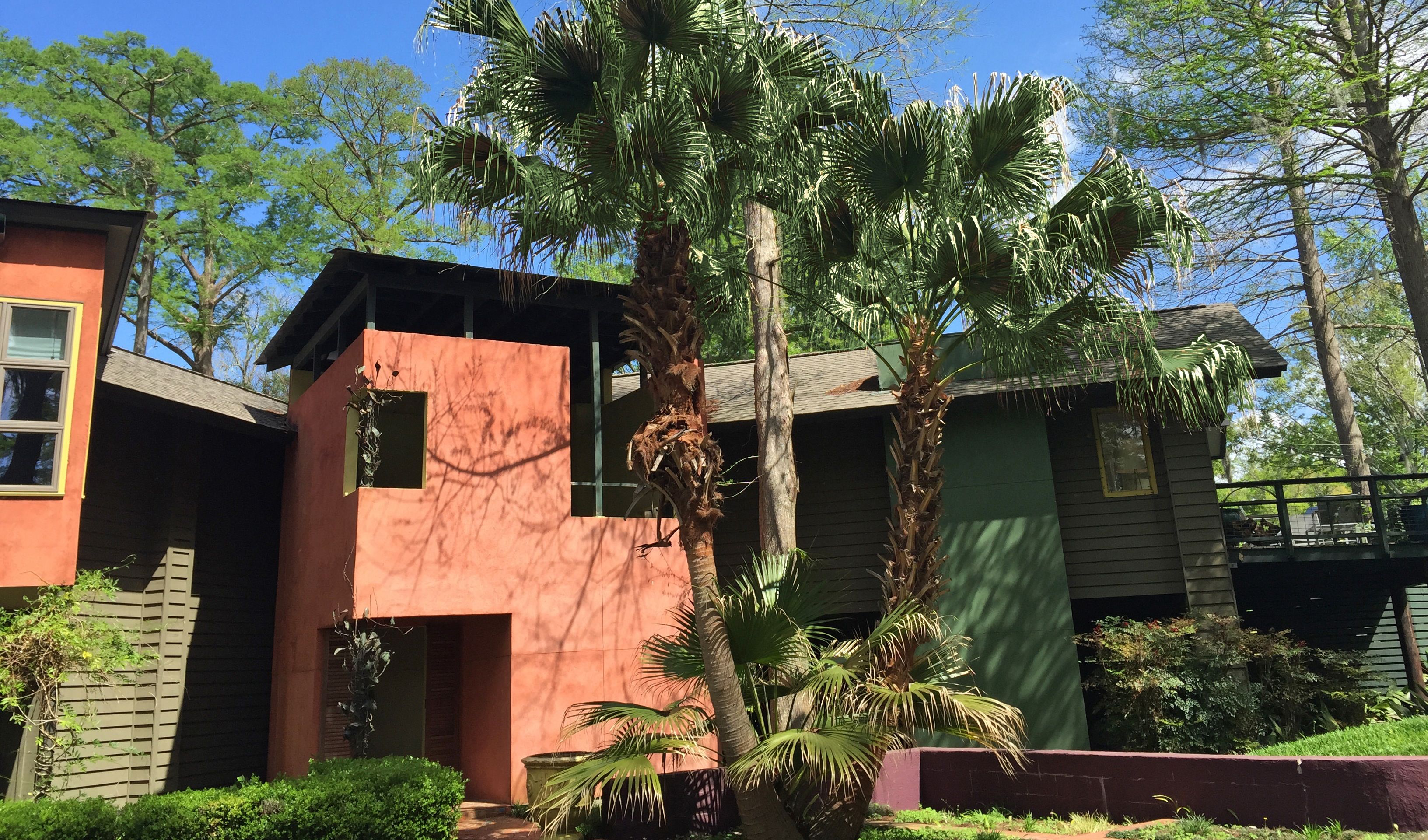 Into the wild: Art meets nature above the swamp
From the first glimpse of the boldly colored and boxy stucco elements that the Reillys incorporated into their home's façade, visitors know they are in for an aesthetic adventure. Photo by Kelli Bozeman.
Strings of tattered prayer flags bob in the breeze above an elevated passageway outside Winifred Reilly's Meadowlea home, the banners' once-vivid colors faded by the south Louisiana sun.
"I brought them home from Nepal," Reilly says, explaining that flags such as these are traditionally thought to offer safe travels and blessings to those who walk beneath them. As the flags are worn down by weather, Buddhists believe that they release their prayers into the universe. With every thread that tears away, their worth only grows.
This notion of finding beauty in impermanence and imperfection is at the heart of Reilly's vision for the home she shares with her husband, Kevin. Flea-market finds and reupholstered dumpster treasures receive the same respect as fine-art pieces and custom installations. This is not a place where everything is perfectly matched and polished—and that's just the way Reilly likes it.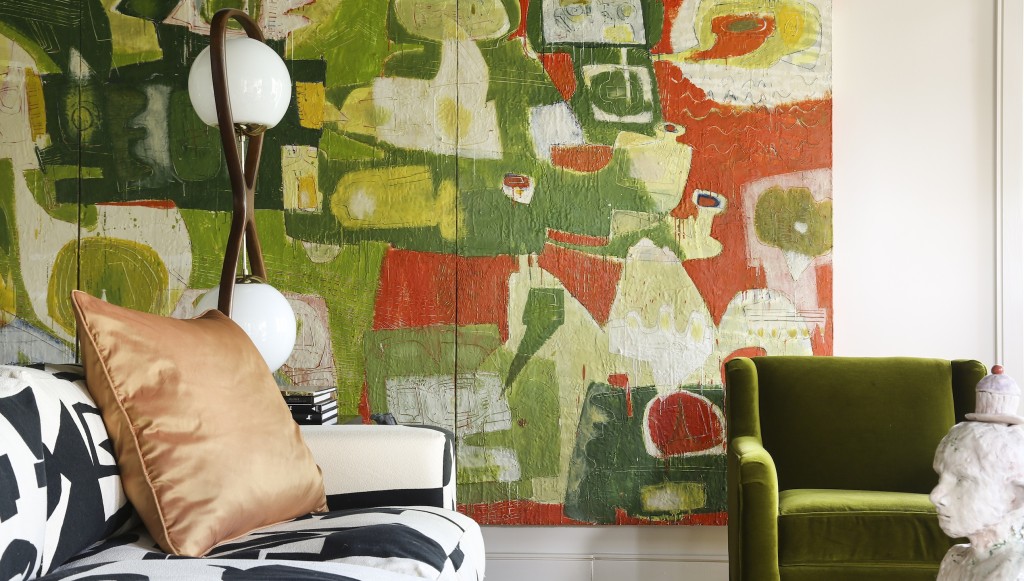 Drawing from another ancient and exotic source, Reilly picks up a slender paperback volume and points to the cover.
"Have you heard of wabi-sabi?" she asks. "It's a Japanese concept of appreciating the imperfect and the unconventional." Reilly peels back the cover and reads from the book, titled Wabi-Sabi for Artists, Designers, Poets & Philosophers: "Truth comes from the observation of nature. Beauty can be coaxed out of ugliness."
Though she only recently discovered this book during one of her many worldwide wanderings, Reilly has lived the wabi-sabi way for decades.
"You know when you have those moments like seeing a patch on a sheet or an old darned sock and it touches your soul?" she says. "I think that's what it's about, and it's a lot of what we are striving for in our lives—a connection with something real."
Reilly's connection to the real world around her home is built right into its structure. Set on a swampy three-acre lot located on a floodplain in the heart of the city, the 1970s-era house was transformed after the couple acquired it "20-something years ago" into a space that embraces its natural surroundings while expressing Reilly's artistic passions. Bright wall colors sing out against the green landscape. Walls of windows, glass doors and raised porches give an al fresco feeling to every room. Out on the deck, tall trees erupt from holes cut out of the wooden planks.
Art and nature meet in unexpected ways inside the house. In the living room, long dangling vines drape above the windows and over the rough-hewn cypress mantel. Artist Megan Singleton created the vines while an LSU art student by plucking undesirable plants from Louisiana bayous, making them into paper, and reshaping them into a new breed of flora. The coffee table in this room was a bargain find from the Inner Wheel Attic Trash and Treasure Sale, and Reilly built the curvaceous burnt-orange chair in the corner herself. She raided a billboard plant in Shreveport to score the large kraft-paper drawing of film-star cowboy Tom Mix that now hangs nearby. A dinosaur figurine that watches over the open kitchen was once the plaything of her now-grown son Ross.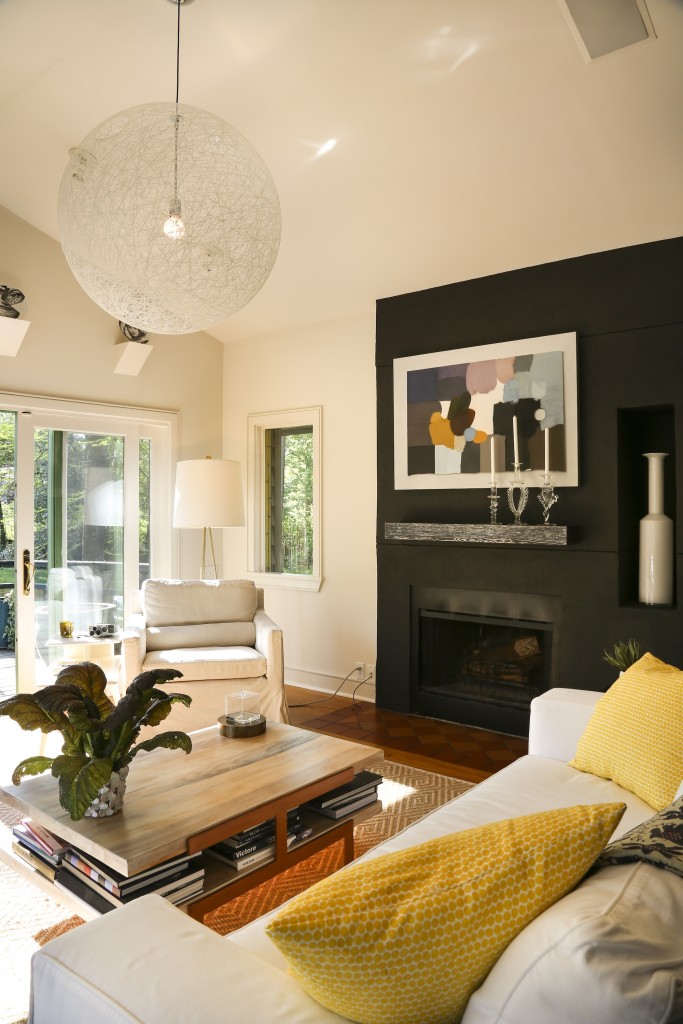 The yard is home to gardens filled with Reilly's vegetables—"I'm a big organic gardener," she says—along with a small grove of blood orange and Meyer lemon trees. Bistro lights are hung above sunny seating areas, and a grassy path leads to the artist's detached studio. This is the place where she makes the bold pieces that are offered locally through the gallery of her dear friend Ann Connelly. An Arkansas native, Reilly studied art at Pratt Institute in New York City before marrying and moving to Baton Rouge.
Reilly's curiosity and commitment to supporting other artists drive her to regularly explore venues ranging from LSU's grad-student art shows and the Surreal Salon at Baton Rouge Gallery to Miami's Art Basel and the Venice Biennale in Italy. Traveling, whether for art or for adventure, is integral to her existence. She just returned from a nearly three-week stint to India and has "trekked through Tibet and Nepal."
Like the fellow artists whose work she champions, Reilly is drawn to share her time and travels with others with a similar creative spirit. Her ingenuity is shared with a group of female friends who get together regularly for what she calls "work weekends."
"We couldn't just sit around and talk," she says. Instead, they use the time together to undertake creative projects and brainstorm big ideas.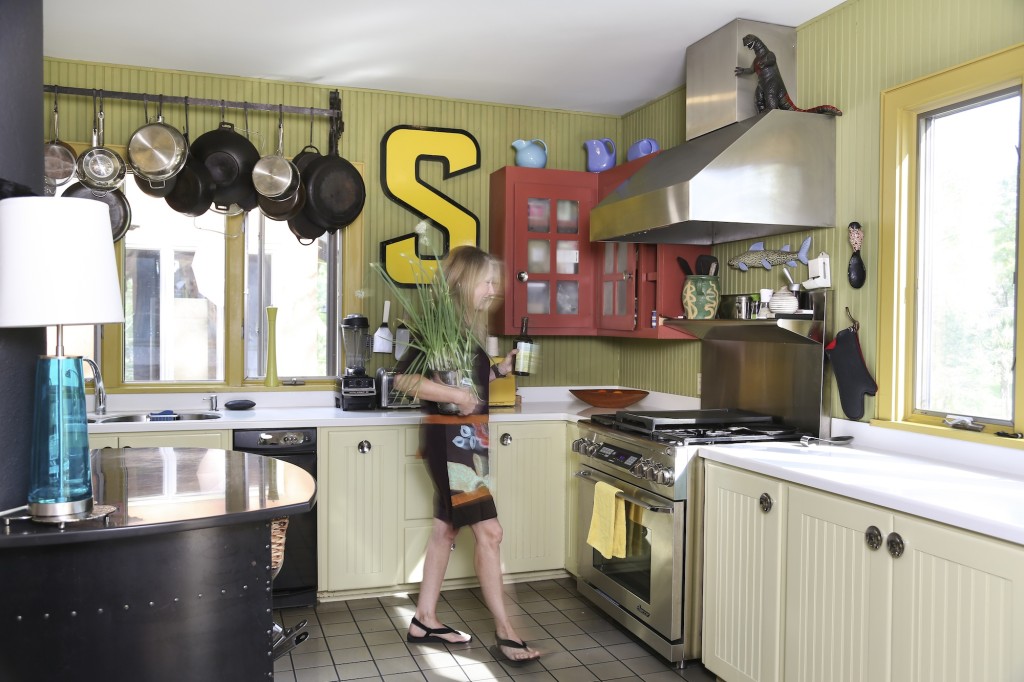 Here at home, Reilly finds her Zen by spending much of her time outdoors.
"Watch out for this wabi-sabi," she says with a laugh as she leads the way down a zigzagging boardwalk through a low-lying area teeming with yellow wildflowers. She points down to a spot where a plank has come loose, but she's hardly bothered by little defects like this.
In Japan, when a clay pot or porcelain cup is cracked, followers of the philosophy don't toss it out or repair it with glue—they fill the holes with gold. Having a history of suffering damage, they attest, makes the piece more beautiful than it was before. This is a notion that Reilly reveres.
"I think there was a time when I tried to landscape this area," she says, motioning around at the overgrowth. "But I realized that you can't really tame this. It does what it wants to do."
Click on the images in the gallery below for a closer look at this unique home: