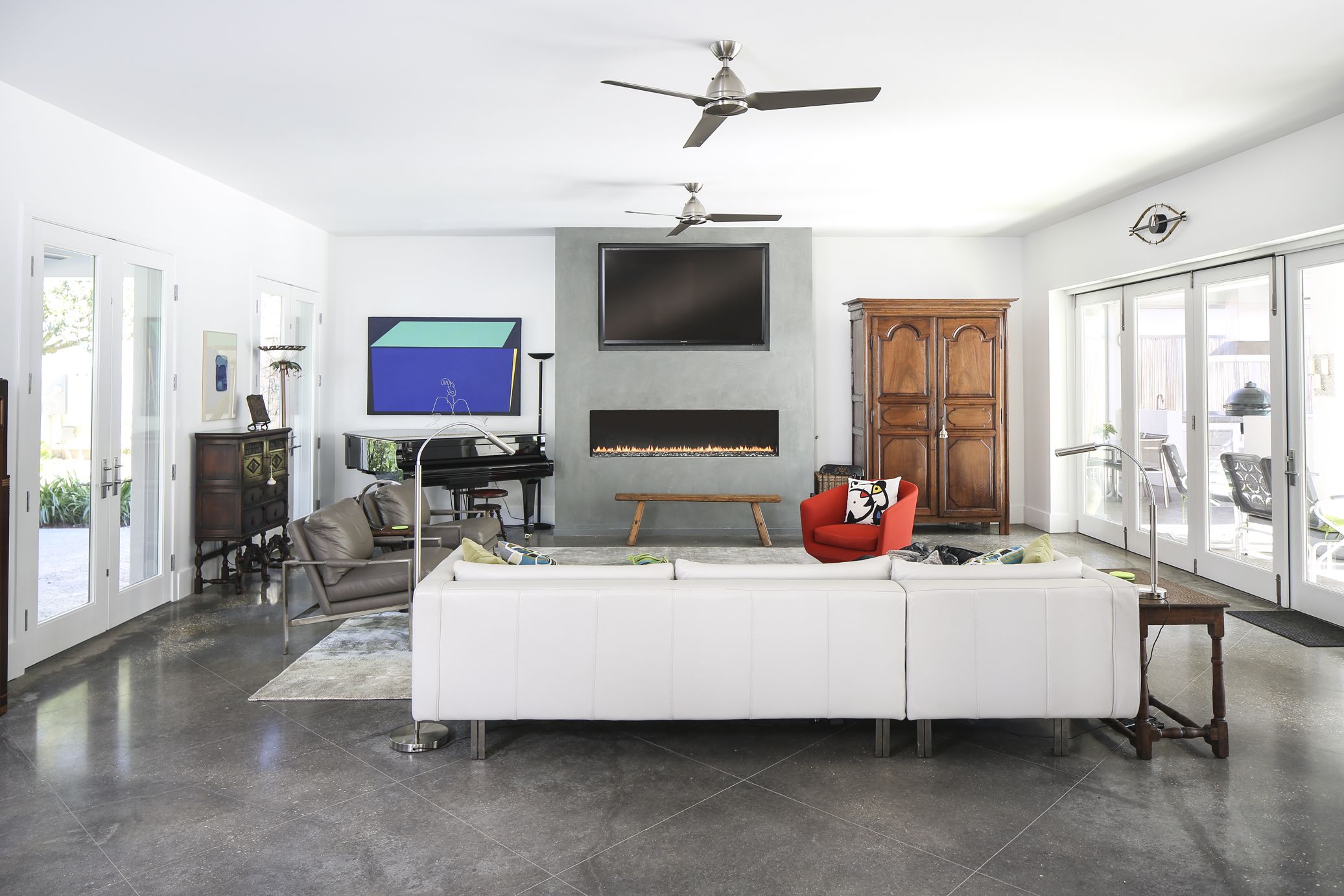 Wising up: A new home goes green and goes all the way
"We knew that we wanted to build a house, but we never expected it to take this kind of turn when we first started planning," says Tricia Day, looking out the oversized window at her backyard. She sits in the room that she and husband Joe Simmons have dubbed the 'kitchen lounge,' a comfortable nook near enough to enjoy the aroma of Joe's cooking. "We didn't start out with the intention of going this green. But more research led to more energy-efficient decisions."
And Tricia Day knows how to do her research. Just ask anyone who was involved in the planning and construction of the house the couple completed in 2013. It was a work of patience and careful preparation with a team of local builders, craftsmen and artisans involved in the process. Because some of the details the duo wanted incorporated had not been done around here much—think Insulated Concrete Forms for exterior walls that can withstand hurricane-force winds—all team members had to get up-to-date with the latest in green residential design.
"We had a lot of people who worked on the house, and many were doing things they had never done before," says Tricia. "We probably pushed them to their limit, but they were eager to learn and they all did a beautiful job."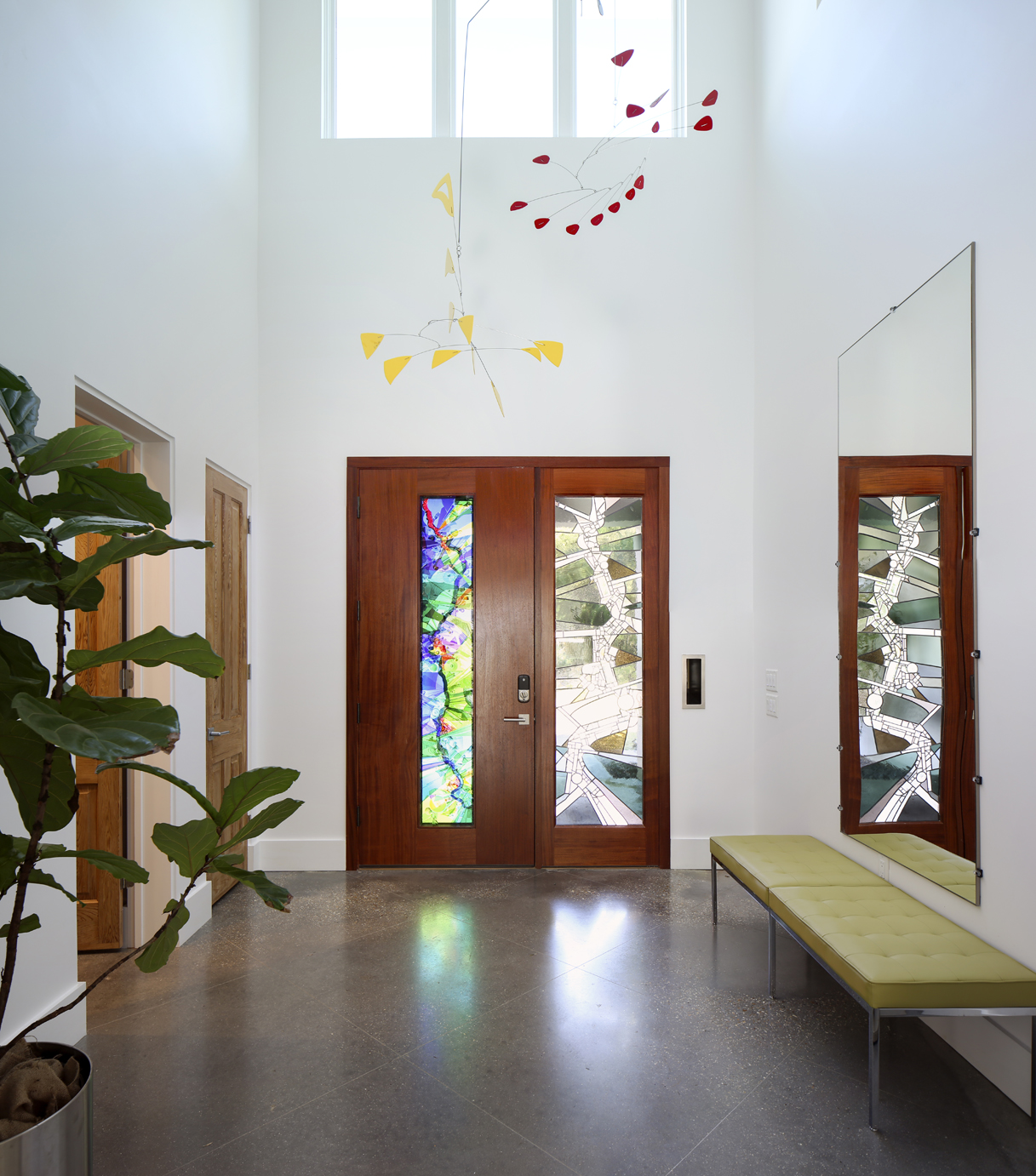 ---
Tricia is quick to credit architect Lionel Bailey and contractor Rick Vinyard of Precision Construction Group with the foresight and vision coupled with the tenacity and drive to see the project all the way through to completion, and beyond. Vinyard and construction supervisor Brian Barger are specialists in ICF, an energy-efficient and natural disaster-resistant building system used for all the outside walls. The team also installed solar panels with backup batteries; incorporated blown-in foam on floors, walls and ceilings of the attic; and created a geothermal mechanical system that creates a loop underground and can be run through the air-conditioning system. A 5,000-gallon cistern buried in the front yard holds rainwater collected from the roof. Backed up by a freshwater well, it is used to irrigate the yard.
"The house is almost 5,000 square feet, and our energy bill is between $100 and $200 each month," says Tricia. "And that is taking into account the heated pool that we didn't add until later, so it didn't benefit from our preliminary efficiency plans."
But going green isn't only about saving some green for this family. They want to be as environmentally friendly as possible. The concrete slab was polished to a shine and used as the standard flooring throughout the ground level so another layer of flooring didn't need to be used. All interior doors were salvaged from places like The Bank in New Orleans. Repurposed and reupholstered furniture was mixed with contemporary designs. To cut down on light pollution, all exterior lights point downward. And much of the woodwork throughout the home came from old pecan trees that were on the couple's former lot.
"Ford Thomas created all the pecan woodwork including the cabinetry in the kitchen area, the shelving and walls in the library, the dining table and chairs, and the staircase," says Day. "He is unbelievable."
Prior to this home's construction, the couple owned a house on Steele Boulevard, where they planned to tear down and rebuild from scratch—and it was slated to be traditional in style. But Hurricane Katrina stalled the building timeline, and extensive research changed their design desire. And then a vacant lot filled with decades-old bamboo that Tricia had long admired came on the market in Old Goodwood. Soon everything prior was out the window except the architect who had been helping them along the way.
Lionel Bailey stepped up to the challenge.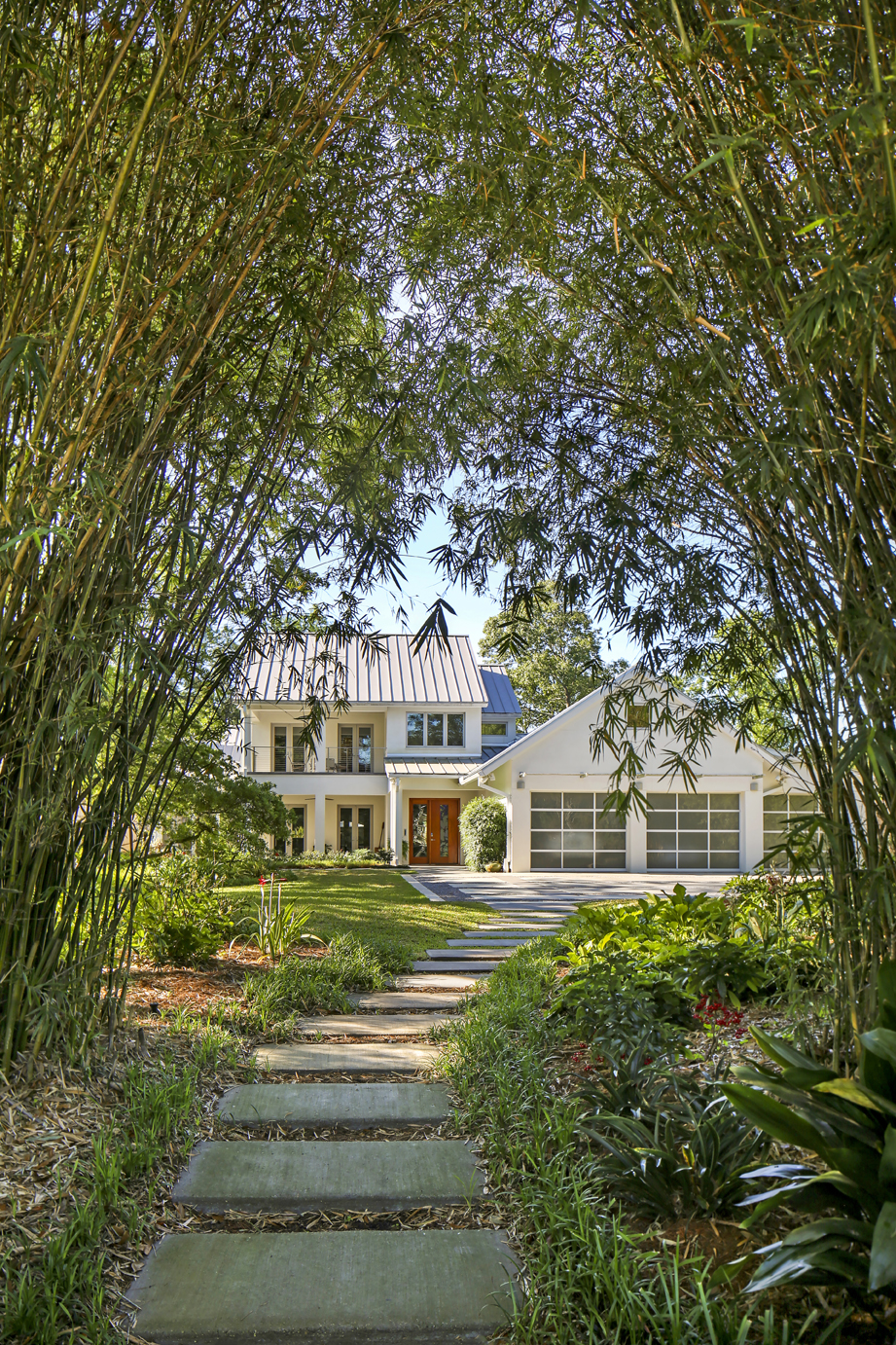 ---
"We used traditional forms and shapes of geometry, and we included porches and balconies on the front facade," says Lionel of the modern design. "But we pulled back on the amount of details. We used clean straightforward lines. It still feels Southern, but with a contemporary slant."
Lionel Bailey and Rick Vinyard incorporated the homeowners' desire to have a house with wheelchair accessibility, including wide halls and no thresholds. Artisans left their mark throughout—sometimes slowing down the building process—a tribute to Tricia and Joe's support of local craftsmen with talent and their desire to have one-of-a-kind elements in their home. Even the two paint colors used throughout the home were created by Louisianan Ellen Kennon, who makes VOC-free paints.
"It was probably the most enjoyable project that I've ever done," says Lionel. "Tricia and Joe encouraged me to explore ideas and design. They were all about the journey. It wasn't just the end product, it was how we got there."
And how they got there was thoughtful, thoughtful, thoughtful. Every detail was researched and considered. Even the lighting and the electronics are state of the art. Smart home specialist Thomas Marino of Advanced Technologies won an international award for best integrated home for his work on this house. Every detail made a difference and every decision was weighted to determine if it was wise.
"You get what you pay for. That's what I tell everyone who is interested in building a house," says Tricia. "Do it right and do it well. It's worth it. I still enter my house from the garage and look down the long hallway filtered with natural light, and I can't believe it is my house. It makes me happy to live here."