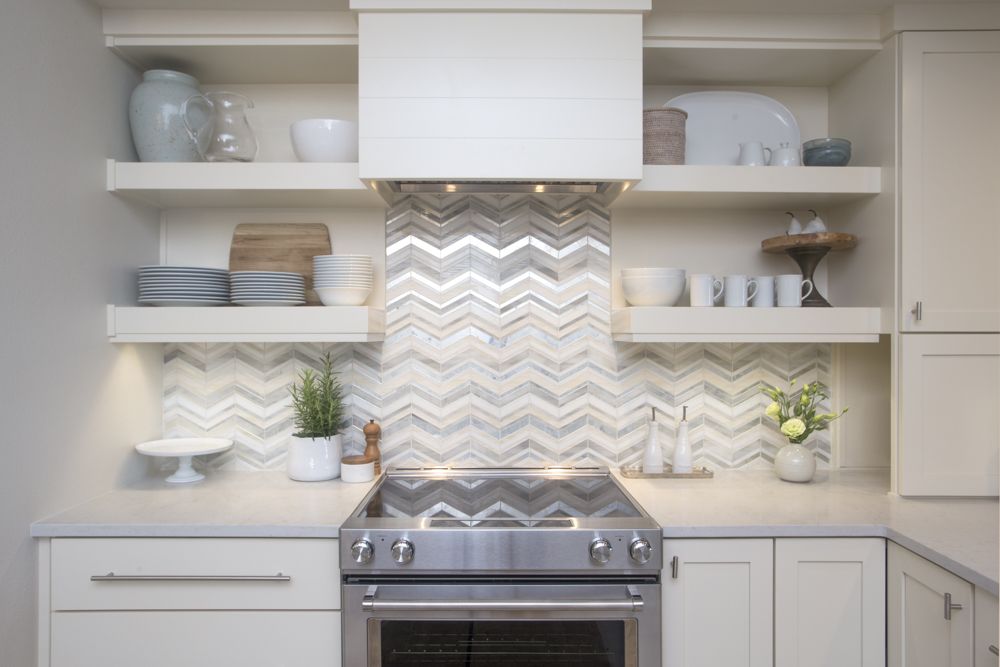 Designer tip: Erin Mixson on living with–and loving–open shelving
Open shelving is a polarizing design feature. Some people embrace their clutter as part of their aesthetic; others feel that seeing plates, cups–things usually tucked away in a cabinet–makes the room look messy. But there's potential in the decision to do away with cabinetry; its both practical and fashionable.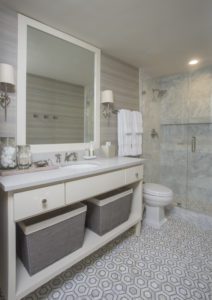 Erin Mixson, owner of Erin Mixson Interiors, was recently working on a beach house update for a client who insisted on open shelving, and lots of it. "They wanted it to be light and bright," says Mixson. Open shelving, complete with fixtures and accessories in a similar palette, can make a space feel larger and more open. It gives the home some room to breathe.
Mixson started in the kitchen. The upper cabinets were removed, putting the couple's ceramics and china on display.
Next, Mixson moved on to the bathroom, where she removed lower cabinets and replaced them with shelving and wicker baskets. "I think its important for a second home to have lots of places to be able to put things away, and that's what these baskets provide. No one wants to trip over their bags the whole time they're on vacation." The baskets' fibers also continue the natural theme that is utilized in other areas of the house.
To read more about Mixson's beach house redesign, check out this article from the July issue of inRegister. You can also see more of Mixson's work on her website.