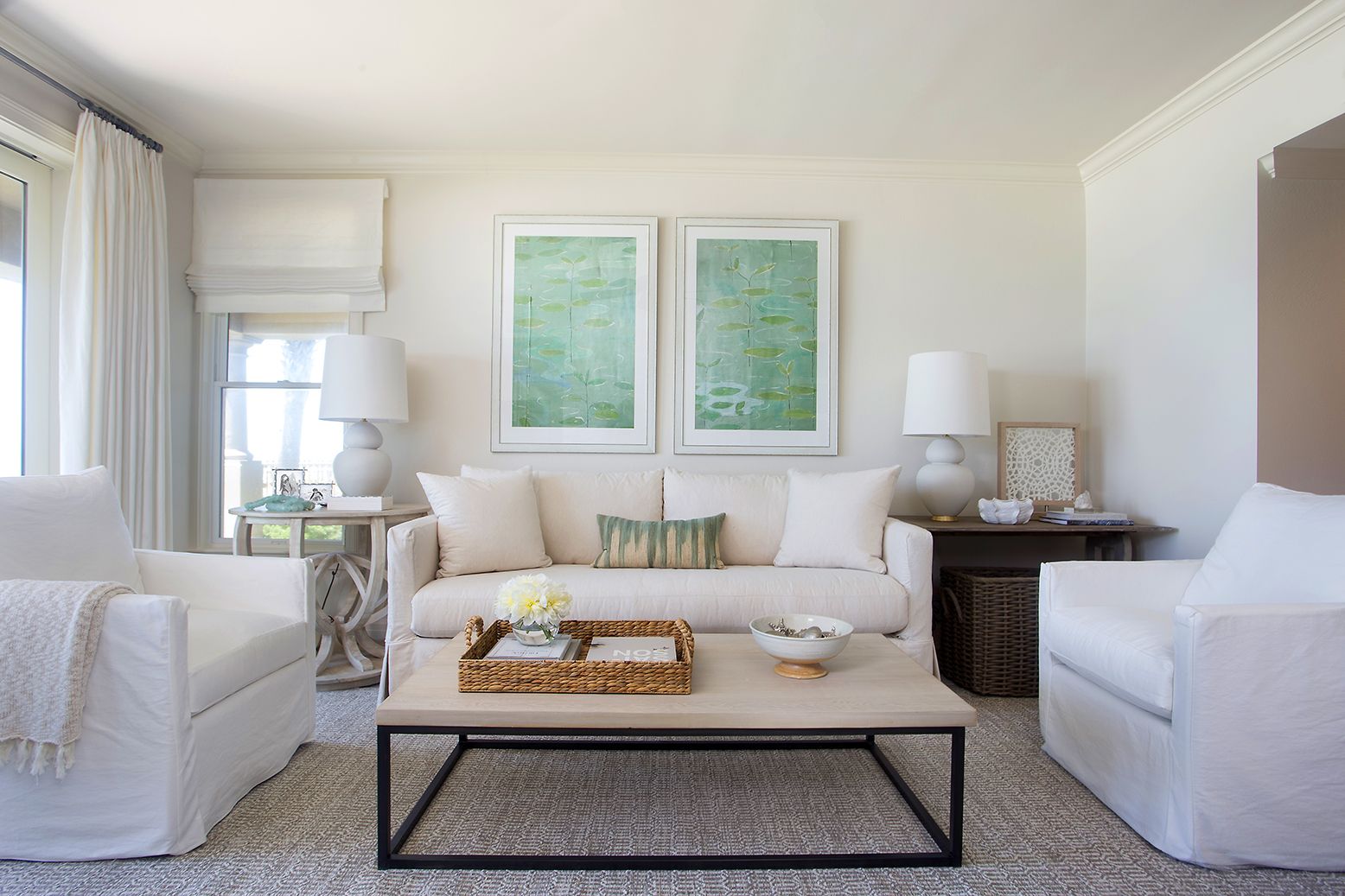 Beach homes: All the bright moves
---
Outside, it was sun-kissed waves and sandcastles. But the rooms within the walls of this Destin beach condo may as well have been in a rustic lodge or an English clubhouse, with their dark colors and heavy furnishings. Masculine influence was all around, right down to the golf-themed decorative accents.
So when Erin Mixson's clients asked her to take their home-away-from-home in a different design direction, she needed to look no further than the vibrant colors of the seaside landscape for inspiration.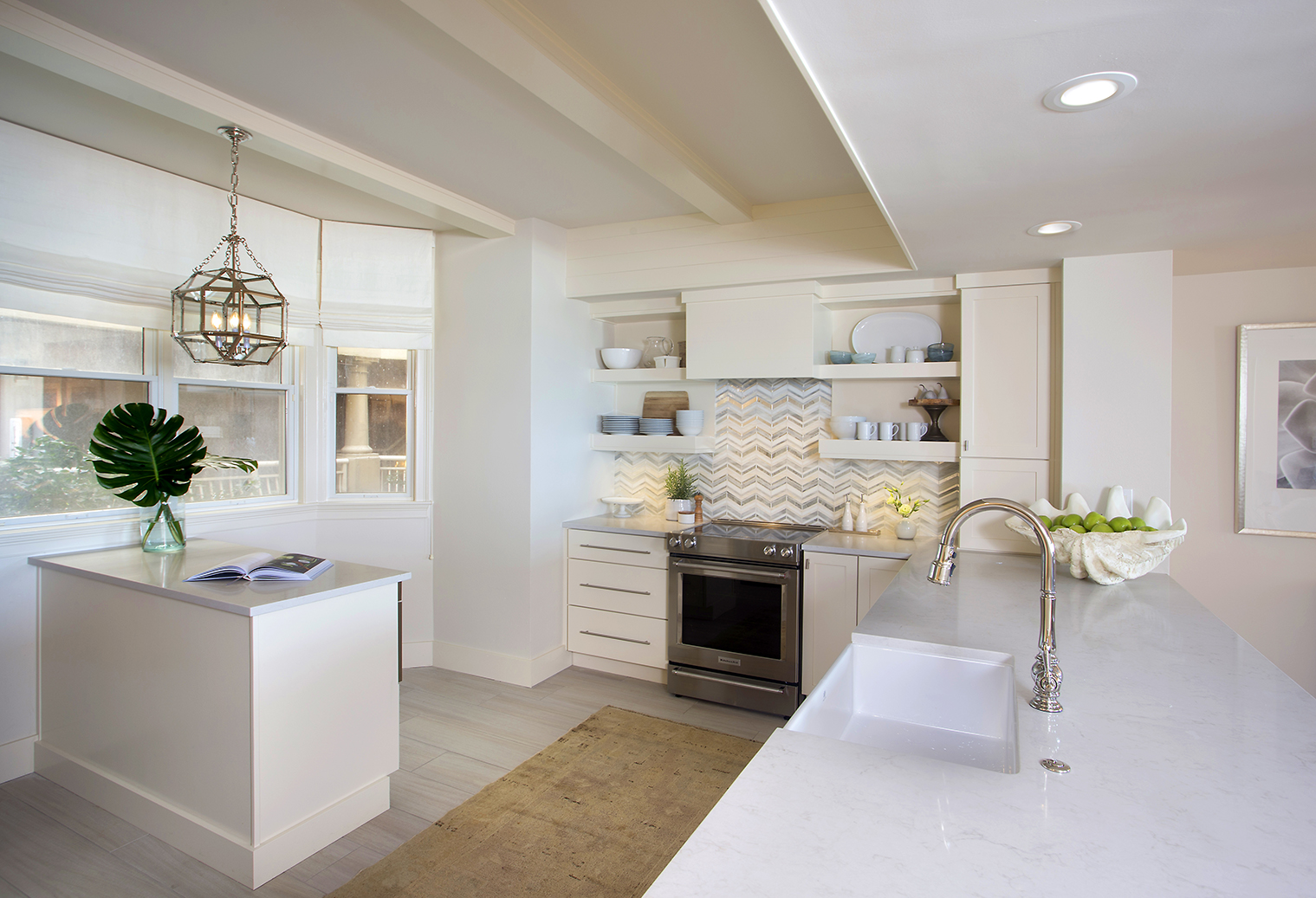 "They wanted it to be light and bright," says the interior designer. "They had owned this home for about 15 years, and they felt that it was ready for a change."
Finding the right elements to suit the new style was the easy part for Mixson, but making them work within the confines of an existing commercial building would be more challenging. Ceilings were lower than in many freestanding homes, so she opted to use a single pale color—Benjamin Moore's "Ballet White"—on all walls and trim to give the whole space a more open and airy feeling. The kitchen required a top-to-bottom overhaul, but impenetrable concrete ceilings and metal studs prompted Mixson to devise an ingenious scheme of faux beams to hide wiring for new lighting.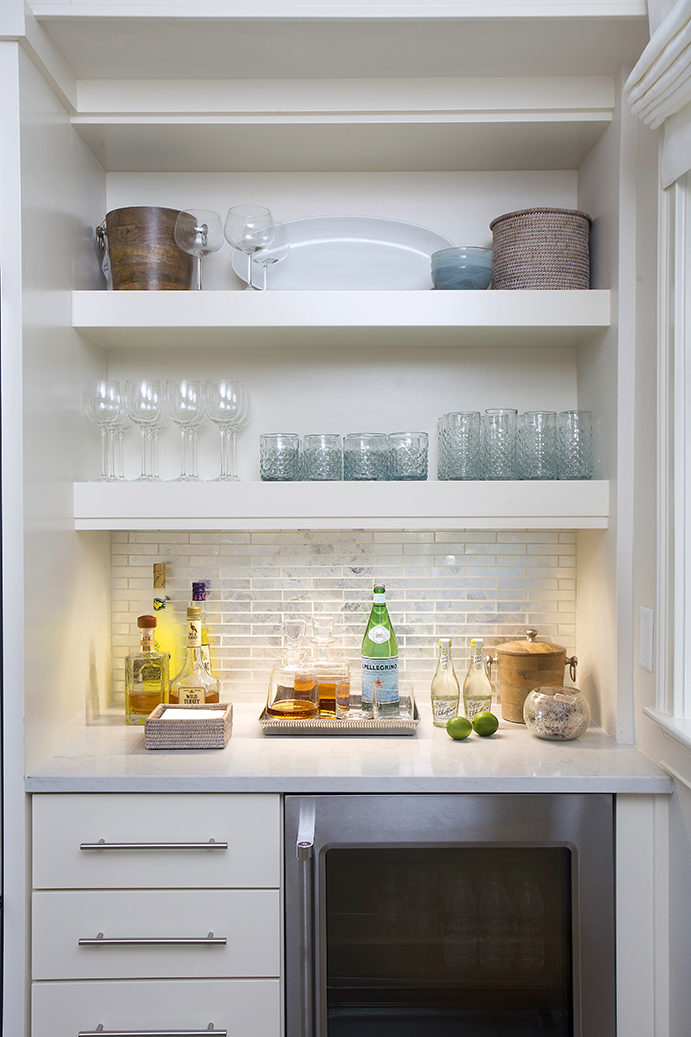 Mixson embraced her clients' request for plenty of open shelving, so she eliminated upper cabinets in the kitchen and living room. In bathrooms, it was lower cabinets below sinks that got the boot, clearing the way for wide shelves on which the family's bags or baskets full of essentials could be easily tucked away in plain sight. "I think it's important for a second home to have lots of places to be able to put things away, and that's what these baskets provide," Mixson says. "No one wants to trip over their bags the whole time they're on vacation."
Another priority for the clients was to include bursts of orange in an otherwise clean and simple color palette. Deep sunset-shaded accent pillows and artworks provide just the pop they wished for, and are easily swapped out if the bright hue ever falls out of favor. But don't expect that to happen anytime soon.
"A beach home is a chance to do something a little more fun and whimsical than at your primary residence," Mixson says. "You don't have to live with it all the time, so you can do something a little bolder without worrying about getting tired of it."
---
For a closer look at the rest of this home, click on the photos in the gallery below: