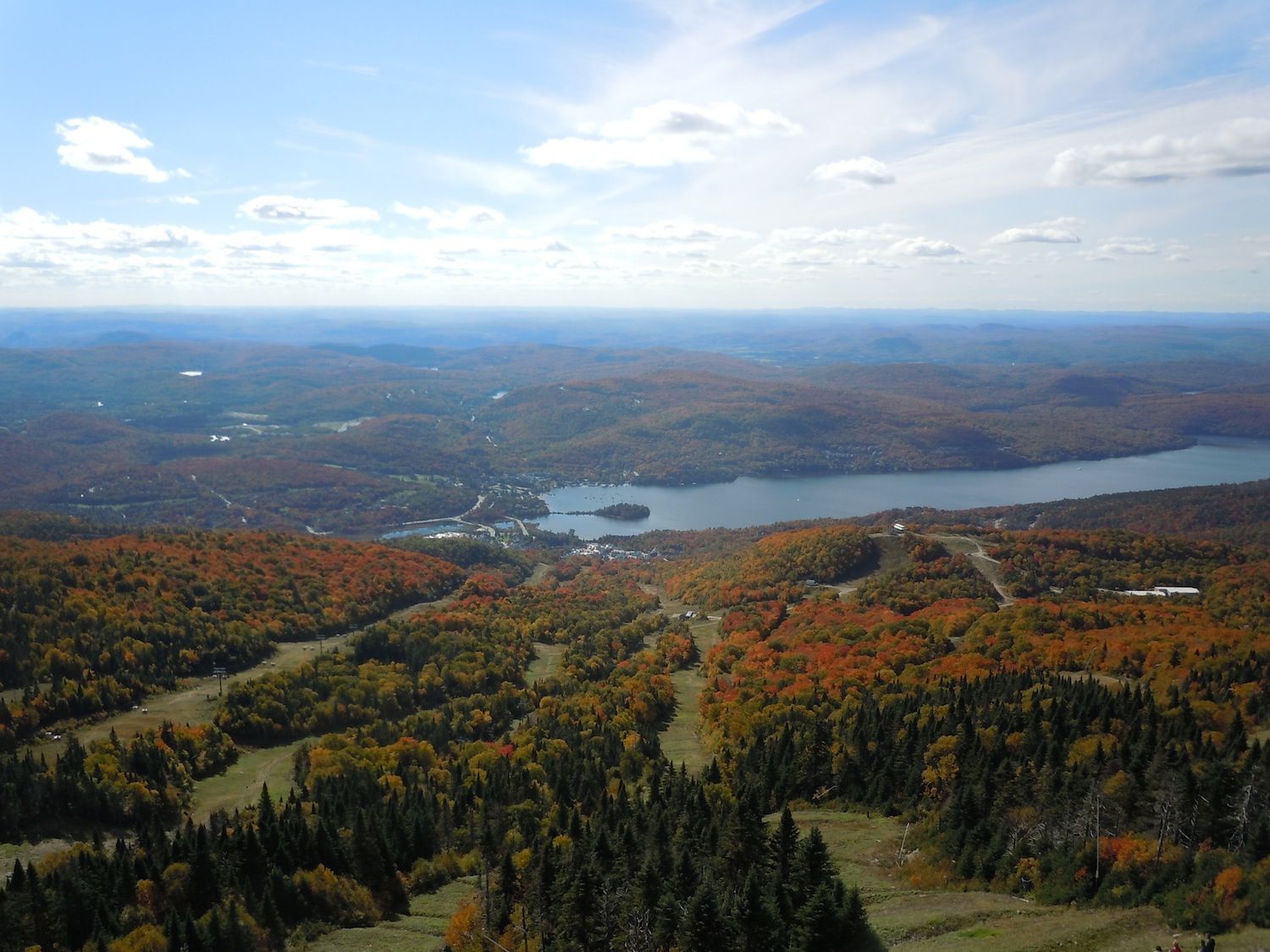 Travel Journal: Stowe, Vermont & Montréal, Canada
Seen through the eyes of Glenn and Mollie Riley
We went because: It was a perfect location to see beautiful fall foliage and the changing of the leaves.
Hotel recommendations: Childhood memories of watching The Sound of Music drew us to stay at the Trapp Family Lodge in Vermont. It was here that the von Trapp family settled after fleeing the Nazi regime in Europe. The lodge is warm and welcoming and is surrounded by gorgeous mountains. In Montreal, we stayed at Hotel Le St-James. It is located in Old Montreal and has wonderful architecture with easy access to everything.
Where to eat: In Montreal, we loved L'Original. It's located on a side street in the historic part of town, and feels like a glam hunting lodge with stone and wood paneled walls. Menu items include deer tartare, roast bison and mini lamb burgers. The atmosphere and the food was fantastic.
Favorite dish on the menu: We liked the braised boar shank and the rabbit crepes.
Favorite historic landmark: Notre-Dame Basilica of Motréal. It was the first Gothic Revival style church to be built in Canada, finished in 1829.
Local attraction worth a drive by: On our drive from Vermont to Montreal, we passed the Ben and Jerry's factory store so we pulled in. It was a pleasant surprise with great ice cream, of course!
A great experience off the beaten path: We drove north of Montreal to St-Sauveur and Mont-Tremblant for a day trip. We took a gondola ride up the mountain and the trees almost glowed they were so colorful! It was also fun shopping in the alpine villages at the base of the mountains.
Worth the splurge: Catching a Montreal Canadiens Hockey game
Something surprising we learned on the trip: Cirque Du Soleil is based in Montreal and there are often shows in the spring.
Insider's tips: Spend part of your day in Vieux-Montréal or Old Montréal. It's the closest thing in North America to Europe with cobblestone streets, great sidewalk restaurants and street performers.
We would suggest this trip to others because: it is doable in a long weekend but it feels a world away. We experienced so much nature, with trips through national parks and views of waterfalls. And crossing the border was a cinch!