Travel Journal: Napa Valley
Who went: Rachel Helmke, Niki Beeson, Rhonda Monlezun and Cindy Fiegel
We went because: We wanted to spend some quality time with great friends from college, doing something fun and unique.
Hotel recommendation: The Westin Verasa Napa is a beautiful and peaceful hotel within walking distance of restaurants, bars and shops in downtown Napa. It has a great two-bedroom/two-bath suite that is perfect for people who want private space but to still be together.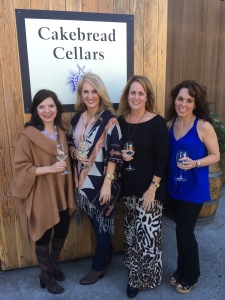 Where to eat: Napa is truly a foodie paradise with so many great restaurants; however, we went to the Oxbow Public Market every morning for breakfast. There are numerous locally owned eateries in the market.
Favorite dish on the menu: The breakfast tacos from C CASA at the Oxbow Public Market. They were made with house-made corn tortillas, farm-fresh eggs, organic goat cheese and local avocados.
Item of clothing you shouldn't leave home without: Comfortable shoes for day and a light sweater or jacket for night.
Favorite historic landmark: Inglenook Winery, which was originally built in the late 1800s and then bought and restored by Francis Ford Coppola and his wife. Its European-inspired chateau, caves, gardens, vineyards and olive trees make it a must-see.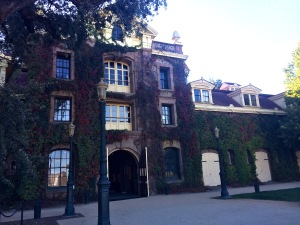 Local attraction worth a drive-by: Orin Swift Cellars in St. Helena. Excellent locally produced wine, friendly staff and cool atmosphere.
A great experience off the beaten path: Summer Hill Vineyards in Calistoga. Gorgeous! The perfect setting in which to relax with a glass of wine.
Worth the splurge: Rosé tour at Domaine Chandon.
Something surprising: We learned the proper way to open a champagne bottle. Who knew you were supposed to twist the bottom of the bottle?
Insiders' tip: Hire David from Napa Valley Tours as your personal driver. He's incredible! Tell him the ladies from LSU sent you.