Travel journal: Jackson Hole, Wyoming
A herd of bison at Yellowstone
Seen through the eyes of … Renee Wallace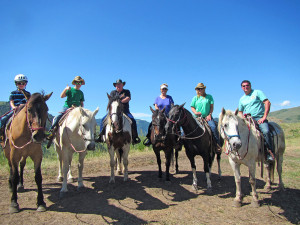 Who went: My husband Shane and I, our sons William and Hayden, and Shane's parents Bobby and Bonnie Wallace
We went because: We had an extraordinary offer for a family vacation.
Hotel recommendation: We stayed in a five-bedroom house near Teton Village.
Where to eat: Town Square Tavern
Favorite dish on the menu: The Southwest bison burger
Item of clothing you shouldn't leave home without: A jacket and athletic shoes. The temperature rises and falls throughout the day—yes, even in the middle of summer!—because your activities take you to varying altitudes.
Favorite historic landmark: Old Faithful and much of Yellowstone National Park. We have seen many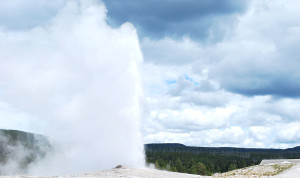 photographs and documentaries from this area, but nothing captures the spectacular views like your own two eyes.
Local attraction worth a drive-by: Sleeping Indian (ask the locals).
A great experience off the beaten path: Jenny Lake, which is a glacier-formed lake, and a hike to Hidden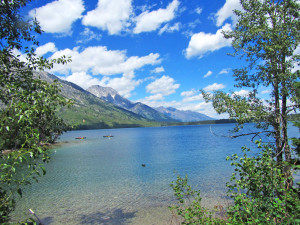 Falls.
Worth the splurge: A mountain-bike ride down the mountains at Teton Village and horseback riding at A-OK Corral.
Not worth the splurge: The chuck wagon ride, unless you've dreamed about riding in a horse-drawn wagon.
Something surprising we learned on the trip: Wyoming only sees 90 frost-free mornings per year.
Insiders' tips: Parking at Jenny Lake is very limited, so get there before 10 a.m. And while you're there, hike over to the boat ramp (three miles) and up the trail to Hidden Falls, then ride the boat back to the other side of the lake.
We would suggest this trip to others because: The scenery is unsurpassed, and the climate is ideal. There's so much to see and do with kids.