Seen through the eyes of Dana Bellefontaine
Who went: My husband Billy and I, daughter Danielle and her husband Frank, son William and his wife Laura, and son Blake
We went because: We were celebrating multiple accomplishments in our lives: our 30th wedding anniversary, Danielle graduating from the LSU School of Veterinary Medicine, William starting a master's program in statistics at the University of Utah, and Blake graduating LSU and beginning LSU Law School in the fall.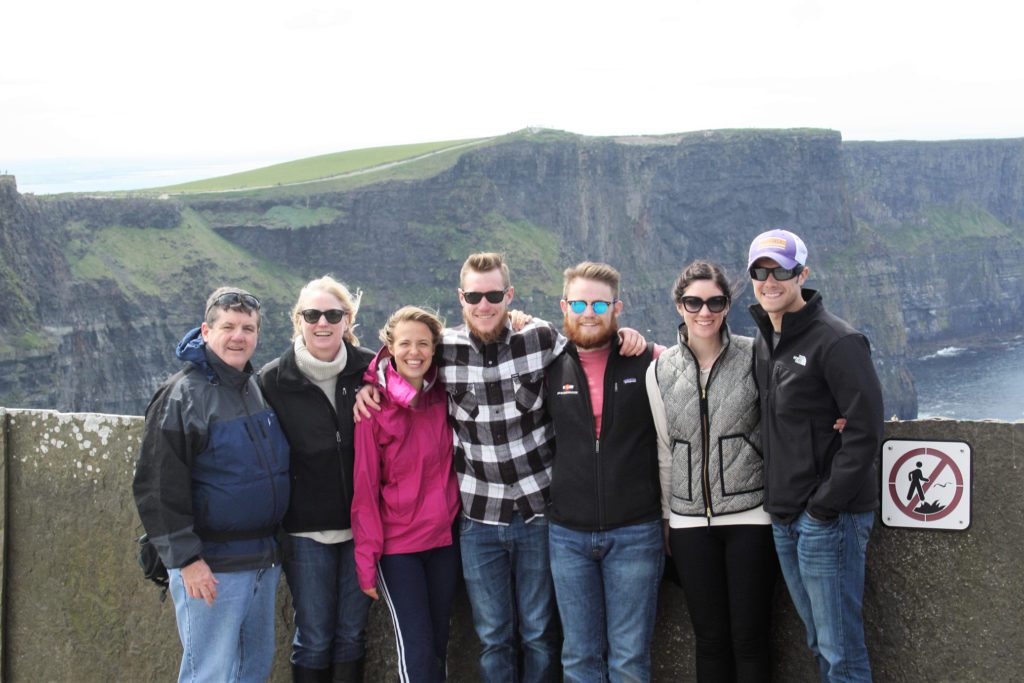 Hotel recommendations: Dunboyne Castle Hotel in Dublin, nestled on the outskirts of Dublin—the grounds are beautiful, and we enjoyed walking the trails. We also stayed at the Salthill Hotel in Galway, located at the famous Salthill Promenade overlooking Galway Bay.
Where to eat: Ryan's and F.X. Buckley Steakhouse in Dublin for steaks, awesome sides and a wonderful sticky toffee pudding with butterscotch sauce and clotted cream. Foley's Bar and Restaurant in Dingle for an authentic Irish meal with musical entertainment. Stag's Head Pub in Dublin, a great spot to catch a quick lunch with a variety of sandwiches, soups, and chips—this is a preserved Victorian pub that offers a unique atmosphere.

Favorite dish on the menu: Authentic Irish meals such as fish and chips, cabbage and bacon, sticky toffee pudding and Irish coffee.
Favorite historic landmark: The Cliffs of Moher. The cliffs offer breathtaking views of the Aran Islands, Galway Bay, and Maum Turk Mountains, among others. From the cliff edge you can see a host of seabirds. You could spend a whole day exploring this magical vista.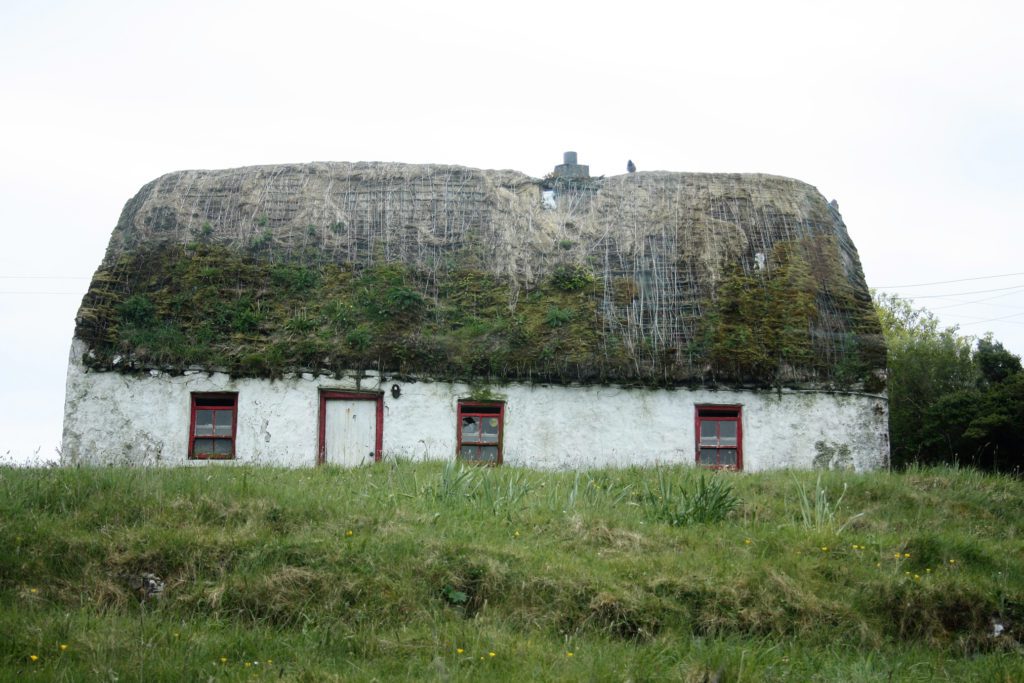 Local attraction worth a drive-by: The Dingle Peninsula. This is a drive along the south shore to admire panoramic views of mountains, sandy stretches of beach and rocky headlands.
A great experience off the beaten path: Clonmacnoise Monastic Site. This monastic settlement was founded in 545 A.D. and is set on the banks of the River Shannon at the center of Ireland. Here you can see elaborate high Celtic crosses and walk around the many church ruins.   
Worth the splurge: Gaelic Roots Live Show at the Killarney Avenue Hotel. It truly showcases all that is magical about Irish song, music and dance in a spectacular production.
Insiders' tips: Visit Ireland during May; it seems to be the best month weatherwise. It's not too cold, too hot or too rainy. Pub food is the best food! Look for the non-touristy, traditional pubs, where you will get a true taste of Irish beer, music and people.
We would suggest this trip to others because: Ireland is one of the most beautiful countries I have ever visited. The people are the nicest I have ever met. If you are looking for cliffs, beaches, national parks, forests, a history lesson or just pub-hopping with friends, Ireland has something to offer every traveler.