Travel Journal: Costa Rica
---
Seen through the eyes of: Melissa Landers
Who went: Our family of four: David, Melissa, Maddie (14) and Reese (11)
We went because: Since the children have gotten older and our schedules are constantly full, we were looking for a vacation with adventure, beautiful sights and a shorter travel day. Costa Rica has been on our list for years. We waited until the children were older to go.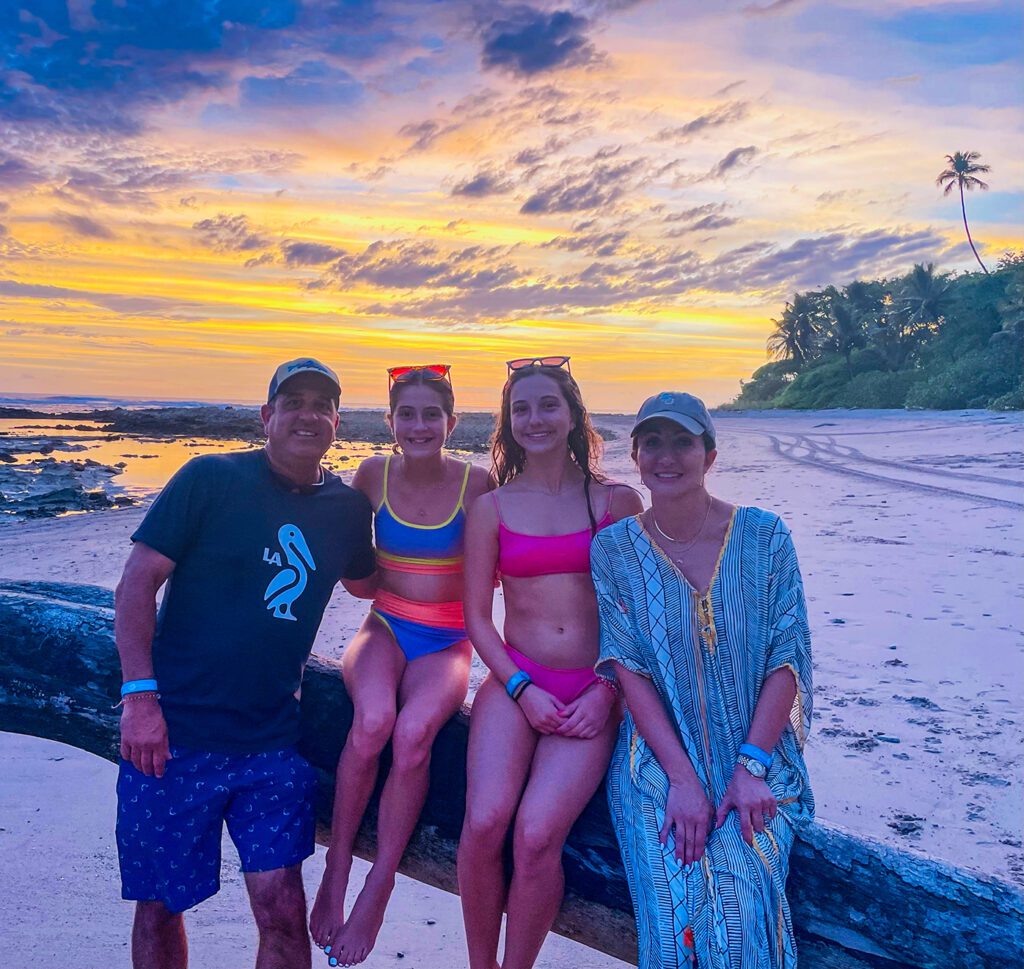 Hotel recommendations: We started in the Arenal Volcano National Park at Nayara Tented Camps. With only 25 tented camps on the property, this is glamping at its finest within the trees of the rainforest. Each tent even has its own plunge pool.
Our second stop was Nantipa, which has luxurious beachfront villas with amazing service located in the heart of Santa Teresa, an authentic Costa Rican beach town. While at Nantipa, we ran into Manuel Neuer, the goalie for FC Bayern Munich. Reese watched him play in the World Cup and recognized him immediately. He was kind enough to take a picture with us.
Where to eat: Costa Rica had the most amazing seafood. We ate lobster, ceviche and local fish. In Santa Teresa, we ventured out on a 4X4 each day for dinner. Our favorites were Kantana Asian Cuisine and TP8 (Te Parto En 8) pizza bar in Santa Teresa and Manzu at Nantipa.
Favorite dish on the menu: Four words: Spicy passion fruit margarita.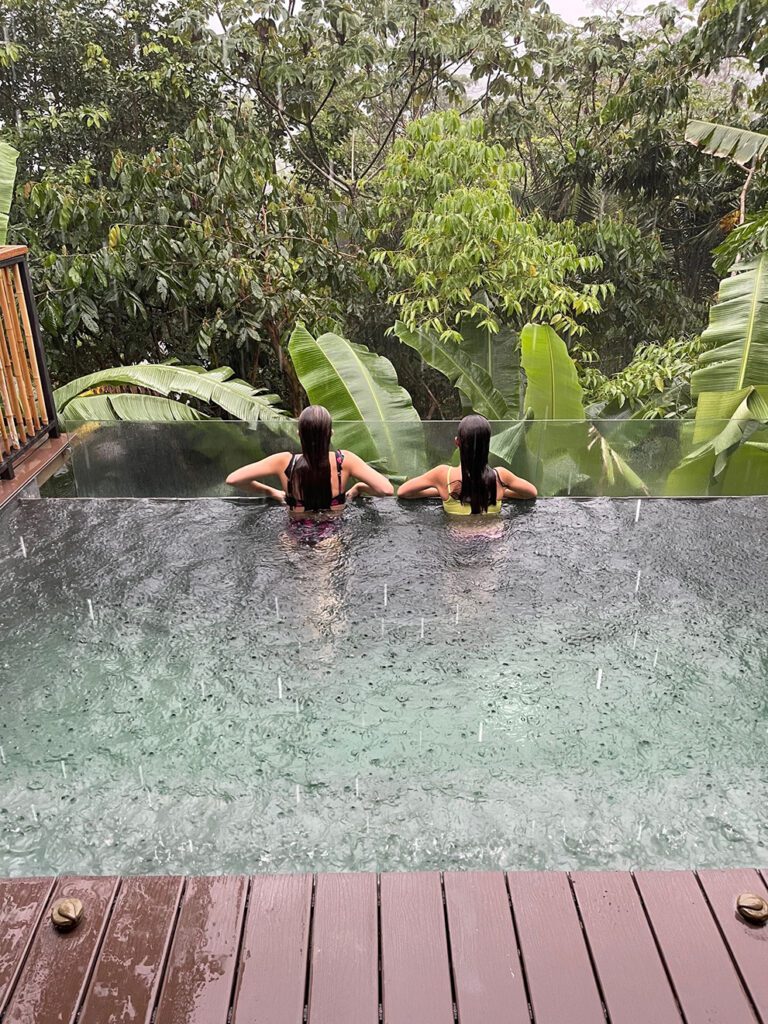 Item of clothing you shouldn't leave home without: Costa Rica is very causal when it comes to beach attire. Nayara had a bit more high-end feeling. Flats and athletic clothes or swimsuits were fine during the day. Sundresses were typically worn for dinner. And don't forget your rain jacket for the afternoon showers.
Local attraction worth a drive-by: Playa Hermosa is the local favorite beach. It's where celebrities like Gisele Bündchen surf when they're in town. It's full of locals and has absolutely breathtaking sunsets.
A great experience off the beaten path: In Santa Teresa, we had a private horseback riding tour through the Hacienda Arío, a family-owned cattle farm in the remote area of Nicoya Peninsula. We traveled through farmland and up the mountain to reach the beach.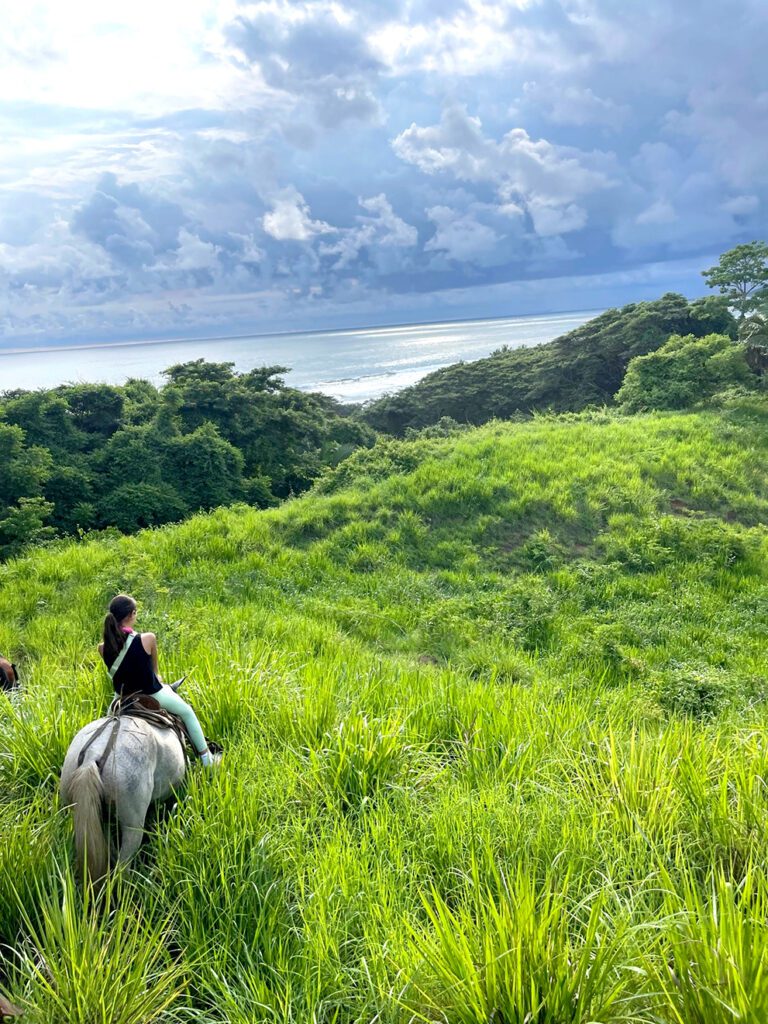 Worth the splurge: Nantipa villas. We enjoyed small, boutique properties with very few people. Costa Rica's busy season for tourists is November through April. Going during our summer break ensured smaller crowds and warm weather. The villa we stayed in nearly doubles in price during the busy season.
Both resorts were worth the splurge. There are other beautiful, less expensive options. However, with both kids playing travel sports, we joke that we live in the Best Western most weekends. For this trip, we wanted to spend the extra money and stay in a boutique-style, luxury property.
Not worth the splurge: I do love a good spa day. But with the scenery in Costa Rica, I didn't want to waste a day inside. In my experience, you can get a massage back at home. Explore this great country and stay outside as much as possible.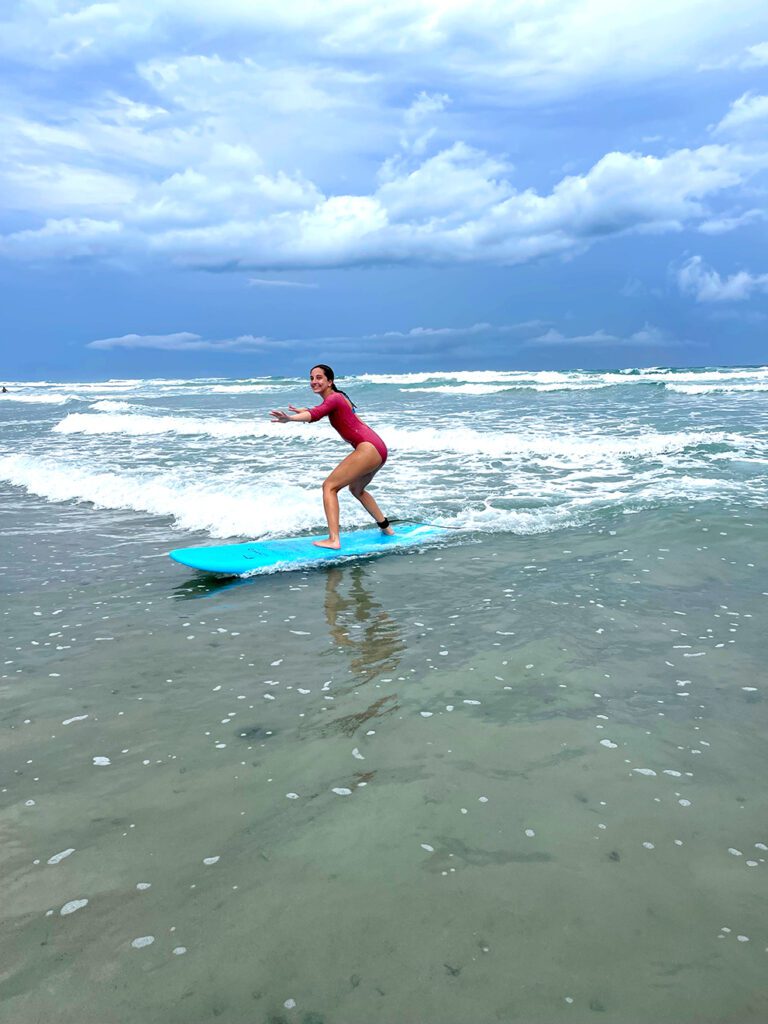 Something surprising we learned on the trip: Our girls loved sunset, when the tide went out further than you would expect. It makes small tide pools you can walk through. I was shocked how they asked each night to see the sunset before dinner.
Insiders' tips: When planning your travel, consider flying into Liberia or San José, Costa Rica, and taking a local flight to Santa Teresa. It's only 30 minutes, and the views are amazing. It certainly beats the three-hour car ride up and down the mountain to get to your final destination.
We would suggest this trip to others because: Nicoya is one of the world's "blue zones," a region where residents enjoy an extraordinarily long, healthy lifespan. Residents in this area often live over the age of 100. Its slow pace, organic foods and high quality of life are things I wanted our family to enjoy and experience.