Travel Journal: Catalina Island and Santa Barbara
Who went: My husband Bobby and I, along with our sons, Jack and Beau
We went because: We wanted to go someplace we had never been, where we could enjoy the mountains, the beach and cooler temperatures. Also, we were looking for a place where our boys could have some independence and be with other kids their own age. With all this in mind, we settled on the California coast, and then we discovered the Family Vacation Center at UC Santa Barbara. It's located on the beach, the entire staff is super-friendly, all meals and activities are included in the price of each one-week session, and you can't beat the price. We booked our arrival in California a few days early so we could visit Catalina Island for snorkeling and sightseeing.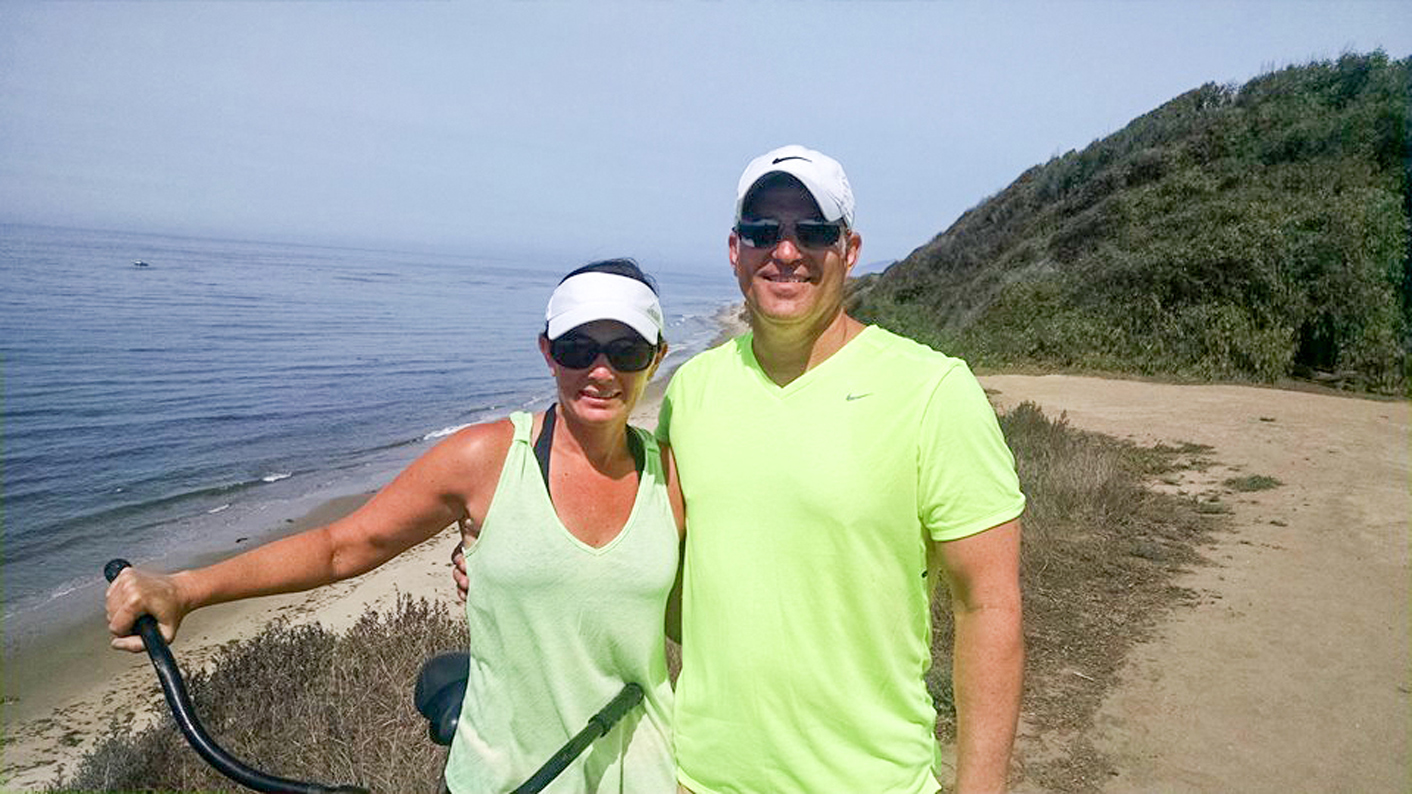 ---
Hotel recommendation: We would definitely recommend the Franciscan Inn in downtown Santa Barbara. We only stayed there one night between our stays on Catalina Island and at the Family Vacation Center, but we loved it. We had a spacious suite with two bedrooms and a living room, and the location was perfect—just a few blocks from Stearns Warf and State Street.
Where to eat: We loved eating at Cold Spring Tavern, a former stagecoach stop built in 1865 that is now a family-friendly restaurant and tavern. It's located on the San Marcos Pass and is a gorgeous 20-minute drive through the Santa Ynez Mountains from Santa Barbara.
Favorite dish on the menu: The barbecue Tri-Tip Sandwich and a cold local brew.
Item of clothing you shouldn't leave home without: A jacket or sweatshirt for night and morning. We were there in late July to early August, and the temps ranged from mid-50s at night to mid-70s during the day.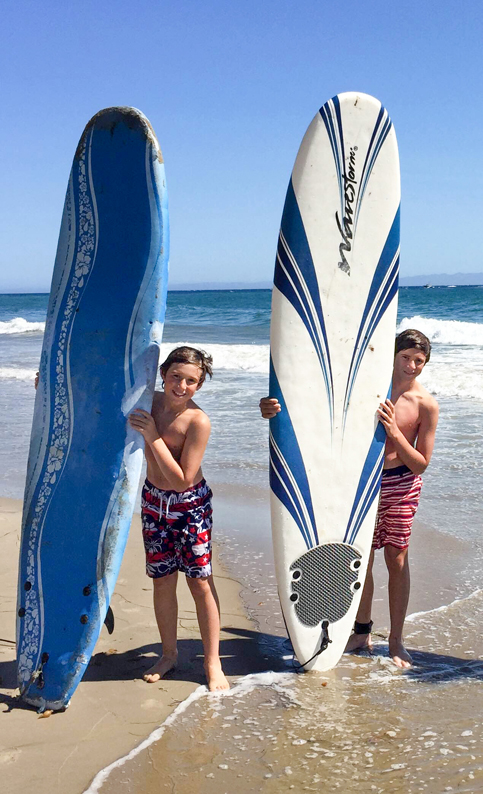 Favorite historic landmark: On Catalina Island, the Catalina Casino on Avalon Bay is actually not a casino but a gorgeous building that houses an old ballroom, a museum and a 1930s movie theater. In Santa Barbara, the Old Mission and the Santa Barbara Courthouse were really impressive and worth a visit.
Local attraction worth a drive-by: The entire stretch of the Pacific Coast Highway that runs between Santa Monica and Santa Barbara and takes you past Malibu and Ventura Beach is worth taking a drive on—the scenery is incredible!
Worth the splurge: Renting a convertible. The weather is perfect for driving around with the top down … every day. Also worth the splurge: surfing lessons.
Not worth the splurge: Renting a convertible before unloading your family's luggage, and cramming it in with tired kids in the back seat, and whoever is sitting in the front passenger seat, while taking the long scenic route down the Pacific Coast Highway.
We would suggest this trip to other families because: Santa Barbara is place where you can enjoy the mountains, the beach and fantastic weather all at the same time. Can't beat that!