Travel Journal: Canadian Rockies and Alaska
---
Seen through the eyes of: Janet Vidrine
Who went: Janet and Jimmy Vidrine with Elaine and Bob Sepulvado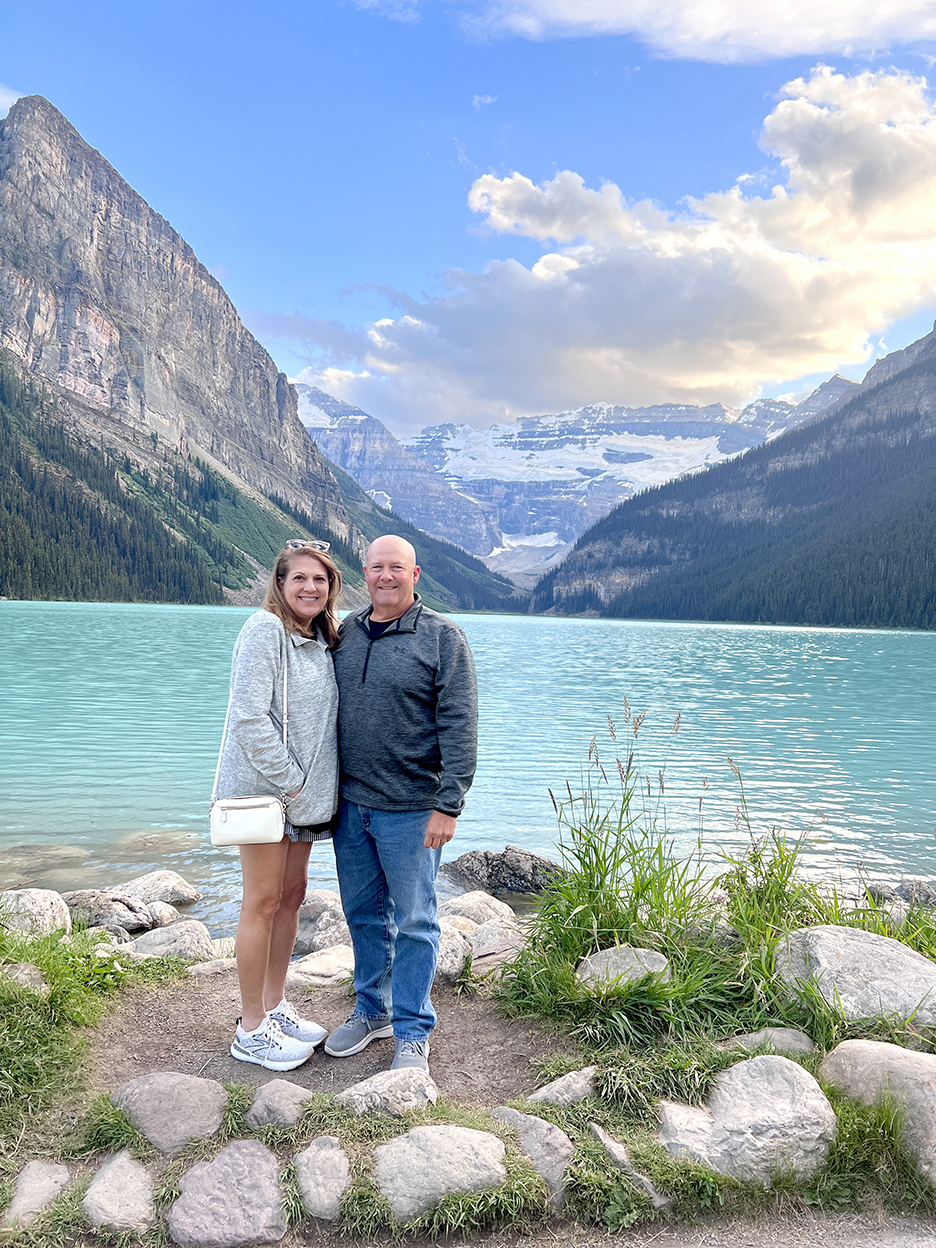 We went because: We love traveling and going on cruises. After seeing pictures of the Canadian Rockies and talking to others who have traveled in this area, we thought it would be a great trip to take before taking an Alaskan cruise. We booked the land tour and cruise together through Princess.
Hotel recommendations: We stayed at the Fairmont Palliser in Calgary, Fairmont Banff Springs, Fairmont Chateau Lake Louise and Fairmont Jasper Park Lodge. The Fairmont hotels are all beautiful and historic with wonderful service.
Where to eat: Our land tour included breakfast and dinner at all the hotels, so we ate at the Fairmont hotels. The meals were delicious. We especially liked the Castello Italiana restaurant at the Fairmont Banff Springs.
Favorite dish on the menu: Alberta beef in Canada and Alaskan salmon on the cruise.
Item of clothing you shouldn't leave home without: Good walking shoes and clothes that you can layer. The weather ran the gamut from warm and sunny to cold and damp.
Favorite local attractions: Whale watching in Juneau with Captain Steve of Alaska Humpback Adventures. We had two whale calves come so close to our boat, we could have reached over and touched them (which is not allowed). 
A great experience off the beaten path: The area around the hotels in Banff, Lake Louise and Jasper offered nice trails to explore in the morning and evenings before our tours.
Worth the splurge: Two-day Rocky Mountaineer train ride from Jasper to Vancouver. It offered stunning views, wonderful service and lots of fun, but be prepared for two long days on a train.
Not worth the splurge: The Banff Gondola if it is an overcast day; the weather really affects the view.
Something surprising we learned on the trip: The lakes in this part of Canada get their green-blue color from rock flour, which is sediment from ground-up rock and gravel produced during glacial erosion. The color is even more amazing in person.
Insiders' tips: There are a few tour companies in the Rockies that offer tours. Parking at the lakes and trails is very limited, so going on a tour with a guide makes getting to the sites much easier.
We would suggest this trip to others because: Not being able to travel during the COVID lockdown made us appreciate the chance to explore when things began to open back up. The beauty of the Canadian Rockies and our 49th state cannot be expressed in pictures. You need to see it with your own eyes!