Travel journal: British Columbia and Olympic National Park
---
Seen through the eyes of … Tracy Tonkel Furniss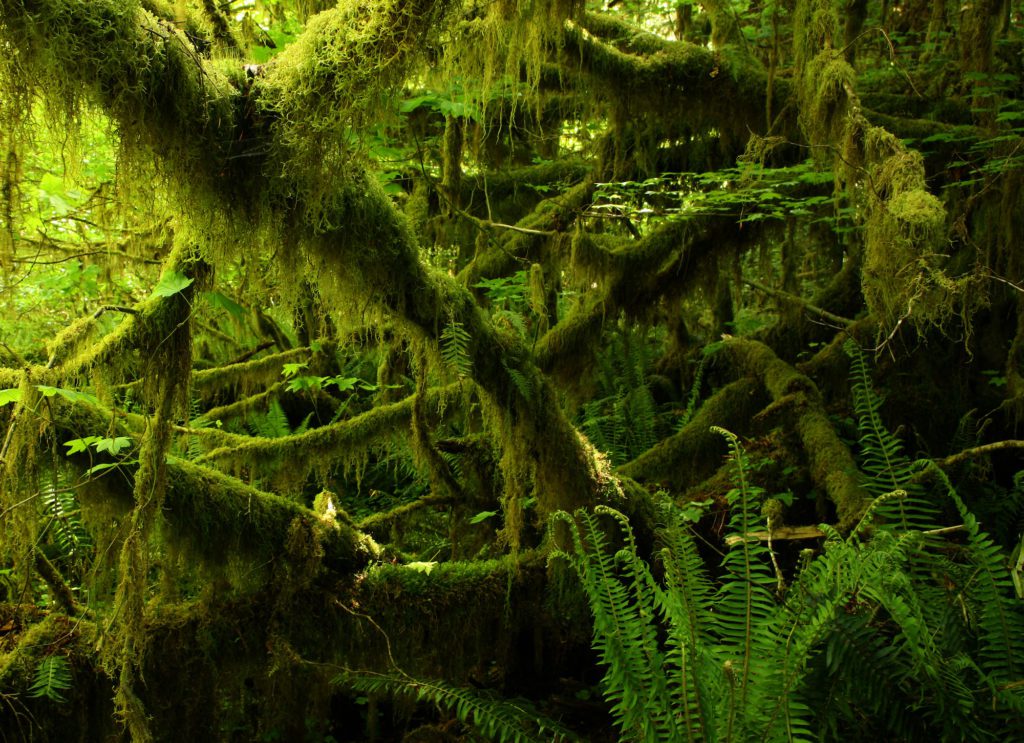 Who went: My husband Jeff and I, along with our three boys, Porter, Carson and Griffin, and my brother Anthony
We went because: We wanted to take our boys somewhere they had never been, and the diverse topography of the area gave us plenty of different things to see and do.
Hotel recommendations: In Victoria, British Columbia, we stayed at Coast Victoria Hotel and Marina, which was great with children. I'd recommend The Fairmont Empress for a romantic trip. We planned our trip three months in advance, and it was already fully booked. In the ONP, we rented a lake house on beautiful Lake Sutherland through VRBO.
Where to eat: John's Place is a dive in Victoria with great breakfast. Try the cream cheese syrup! We loved Steamship Grill for dinner overlooking Victoria's Harbour. Restaurants are few and far between in ONP, so we had picnic lunches while hiking.
Favorite dish on the menu: When in Rome … Sockeye salmon! We tried it many places, but the blackened salmon at Steamship Grill was our favorite.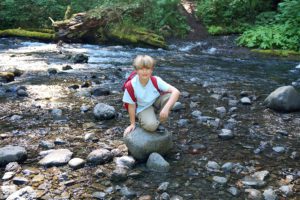 Item of clothing you shouldn't leave home without: A waterproof rain jacket and hiking boots for the trails is a must. Victoria's climate is milder, so a light jacket is fine.
Favorite historic landmark: The British Columbia Parliament Buildings boast beautiful architecture and are elegantly trimmed in white lights at night for a magical effect.
Local attraction worth a drive-by: Take a water taxi across the Victoria Harbour to explore Fisherman's Wharf. If you're lucky, you'll get to see the taxis practice water ballet at some point during your visit.
A great experience off the beaten path: Many of the sites in Olympic National Park are off the beaten path. Salmon Cascades, Sol Duc Falls and Hoh Rain Forest were worth going to. Cape Flattery, the farthest western location in the continental United States, looked like an amazing spot, but sadly a washed-out road prevented us from visiting. Be sure to check the daily road conditions on the ONP website.
Worth the splurge: High tea at Empress Hotel is worth the splurge.
Not worth the splurge: The lodge accommodations throughout ONP are not worth the price for a family of six. Renting a lake house enabled us to have a central location along with ample space for everyone, and plenty of time for fishing, kayaking and swimming.    
Something surprising we learned on the trip: In June, it doesn't get dark in the Pacific Northwest until near 10 p.m., and the sun rose at 4 a.m., so there is a lot of daylight time to explore the outdoors.
Insiders' tips: Passports are required for getting into Victoria. Driving is not necessary, so you can leave your rental car back in the States if you prefer.
We would suggest this trip to others because: The Pacific Northwest is a beautiful place to visit. It is home to some of the most beautiful scenery on earth, from towering mountain peaks to rainforests and rocky shores. You really can't go wrong.