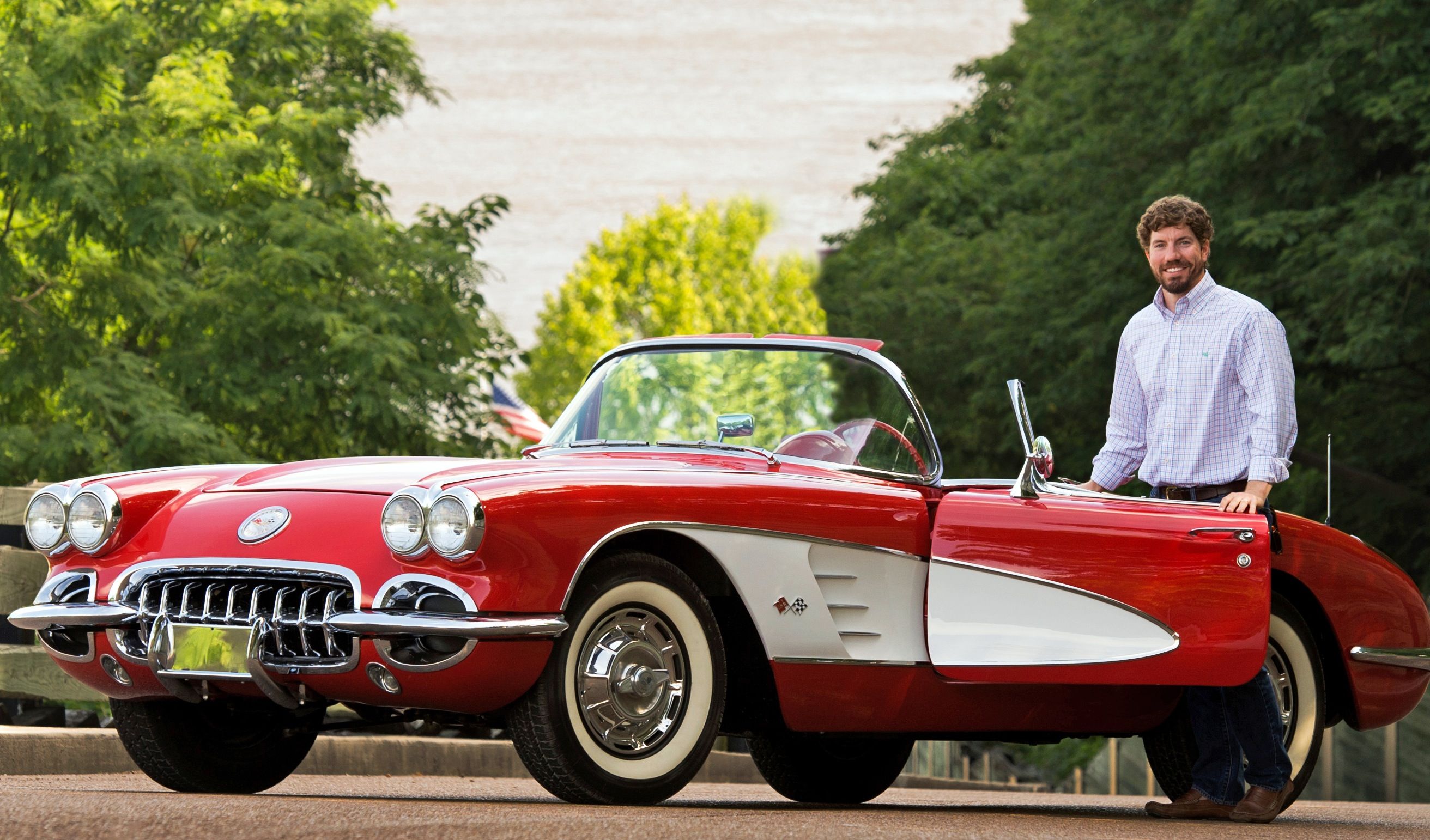 Road Trip: Natchez, Mississippi
William McGehee in Natchez. Photo by Jeannie Frey Rhodes.
Travelers have flocked to Natchez—one of the oldest settlements on the Mississippi—for decades to tour antebellum homes and to take part in fun-filled festivals. But this river town is anything but sleepy and staid. These days, it's become a favorite destination for young professionals, foodies and families thanks to a growing list of engaging events and lively hot spots.
Natchez native William McGehee, co-founder of Tin Roof Brewing Company in Baton Rouge, understands the draw. He and his business partner Charles Caldwell—also a Natchez native—return home frequently to visit family, attend weddings and enjoy the city's burgeoning culinary and entertainment culture.  "It's become a destination," says McGehee. "There's always a lot going on."
ACCOMMODATIONS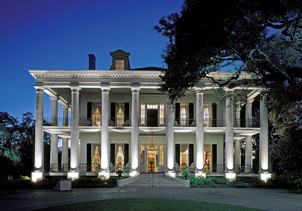 Bed-and-breakfast establishments abound in the city, and they are a perfect way to become immersed in true Southern charm. Dunleith, an 1856 historic inn located in the heart of Natchez, sits on 40 acres and includes a restaurant, a bocce ball court and a croquet court. Guests can reserve rooms in the main house, a separate courtyard building, or the restored dairy barn, and evening cocktails and hors d'oeuvres are served daily. Monmouth Historic Inn, an early 19th-century antebellum home, is another fantastic option with period furnishings in each of the rooms of the main house as well as in all of the seven outbuildings. The restored gardens on its 25 acres include magnolias, roses, azaleas and Monmouth's signature collection of angel statuary.
DINING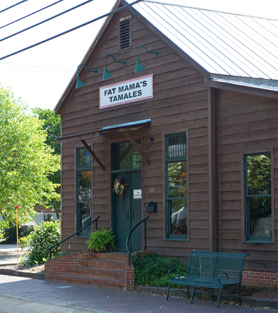 From Baton Rouge, the drive to Natchez sends travelers by Roux 61, a relaxed and hip steak and seafood restaurant on the south side of town. "The food is great, and the place has established a cult-like following," says McGehee. "It starts getting crowded at four in the afternoon, and you've got people driving from two hours away to eat there." Roux 61 will open a second location this summer on Bluebonnet Boulevard in Baton Rouge.
McGehee says a classic Natchez experience is to have dinner, lunch or Sunday brunch at The Castle Restaurant and Pub, located in the original carriage house of Dunleith Plantation. The lump crabmeat- and shrimp-topped Godchaux salad is a must-try.
Balance your fine-dining experience at The Castle with a visit to Fat Mama's Tamales, suggests McGehee. It's run by a childhood friend of McGehee and Caldwell. Fat Mama's is known for savory tamales in cornhusks and "Knock you Naked" margaritas. The restaurant ships tamales nationwide.
CULTURE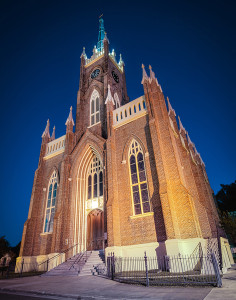 Natchez is a history buff's Valhalla. The city has 13 National Historic Landmarks and more than 1,000 structures on the National Register of Historic Places. One of the best ways to absorb the local heritage is through a walking tour in the historic district, recommends McGehee. "Placards with historical facts wind through the downtown," say McGehee.  "And you can stop and eat or shop on the way."
Walking tours generally begin at the Bluff Park overlooking the Mississippi River. The tour includes the recently restored St. Mary Basilica, a significant architectural site among Southern Catholic Churches, as well as the historic fountain in Memorial Park, Magnolia Hall, Stanton Hall Plantation, First Presbyterian Church, The House on Ellicott's Hill, and Rosalie Mansion.
RECREATION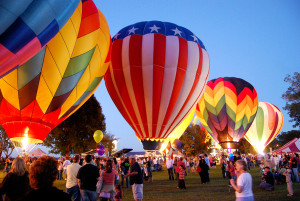 Natchez is home to a growing number of popular annual events, including the Natchez Food and Wine Festival held every July. Chefs from throughout the region gather for three days of culinary events, including wine pairings, craft beer tastings, a chef's showcase and ticketed formal dinners in historic locations. "It's become quite a big deal throughout the region," says McGehee.
Other events include the Great Mississippi River Balloon Race, which attracts thousands each October for hot air balloon competitions, food and live music. The fall Phatwater Kayak Challenge is a 42.5-mile kayak and canoe race on the Mississippi River with events in Natchez.
The entertainment scene in Natchez is also engaging, says McGehee. "A typical night for us is to start off at Fat Mama's, then hear live music at Bowie's," he says. Bowie's Tavern is located in the historic downtown area and features a mahogany bar and large beer selection (including Tin Roof and other regional breweries). McGehee and company then head to the Under-the-Hill Saloon, a quirky watering hole with live music in the riverfront area below the bluff.
McGehee also recommends the Natchez Trace Parkway, a U.S National Park site and a popular route among cyclists. A recreational area features creeks for cooling off and plenty of shady spots for picnicking.
FEEL LIKE A LOCAL
Head to Steampunk Coffee Roasters to grab a fantastic cup of joe. The Briars, perched on a bluff with panoramic views of the river, is a great spot for an evening cocktail.