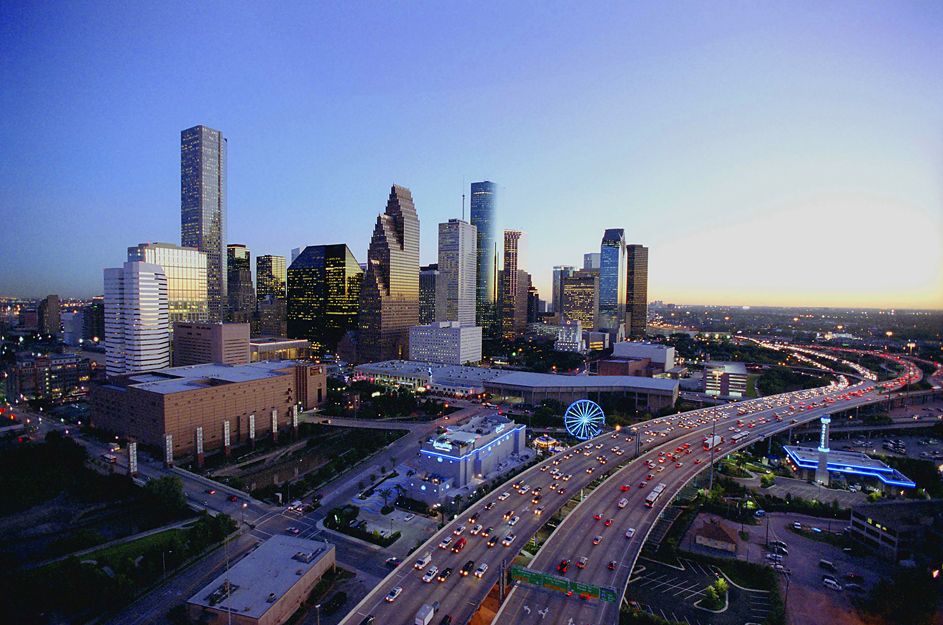 Road Trip: Houston, Texas
The fourth-largest city in the United States is a quick trip for those looking for an easy metropolitan escape. It's got it all: professional sports, nationally acclaimed cultural events, all-star shopping and delectable dining. But don't let the size intimidate you.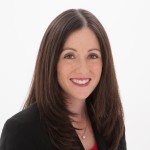 Houston native Leslie Berg tells us the very best places to go to make this metropolis a bit more manageable. Berg, former president of the Junior League of Baton Rouge, left Houston after meeting Scott Berg on a New Year's Eve blind date in 1999. Today the couple has three children, and they try to get back to Houston whenever they can.
ACCOMMODATIONS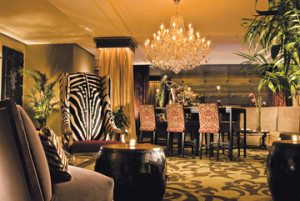 The artsy boutique Hotel ZaZa, says Berg, is perfectly situated in the Museum District and is one of Houston's hippest places to stay. It features signature suites with names such as "For Your Eyes Only" and "Houston We Have a Problem." Another overnight option is Hotel Granduca, Houston's newest luxury boutique hotel, conveniently located in the Uptown/Galleria area. Reminiscent of a Tuscan villa, Hotel Granduca also houses Ristorante Cavour, one of the city's renowned fine-dining restaurants.
DINING
The range of cuisines in Houston makes it difficult to narrow down options for a weekend sojourn, but Berg says don't miss Uchi, a formidable contemporary Japanese restaurant that's been featured on top national restaurant lists. Among the menu items Berg likes are the smoky jar duck and the crispy Brussels sprouts with lemon sweet chili.
Da Marco is consistently one of Houston's high-rated restaurants and is one of Berg's go-to spots. This upscale, jacket-preferred eatery prepares focused, authentic Italian fare and has an extensive Old World wine list to boot. Oxheart, which presents two set nightly menus, is one of Houston's current hottest eateries. For Tex-Mex, Escalante's is an enduring family favorite, says Berg. "Especially the tableside guacamole."
SHOPPING
From a gargantuan mall to myriad specialty shops, Houston's shopping is diverse and seemingly endless. The 400-store Galleria is the largest shopping mall in Texas and one of the largest in the country. But Berg also enjoys browsing smaller boutiques with original items, including À Bientôt, which stocks designer handbags, jewelry and other accessories from around the world. Ann Mashburn, says Berg, presents unique designs, selected classics and hard-to-find pieces. Tootsies is a specialty store with lots of ready-to-wear, shoes, handbags and accessories. "It's one of my favorites in Houston," says Berg.
CULTURE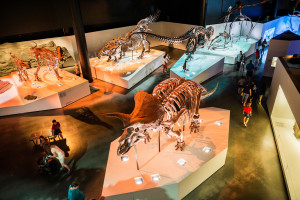 Houston's Museum District holds 19 different institutions within a 1.5-mile radius of Hermann Park's Mecom Fountain. Berg and her family like to start with a picnic lunch at the Hermann Park Conservancy, then spend a day at the museums. Their favorite is the Houston Museum of Natural Science, which houses the Burke Baker Planetarium, Wortham IMAX Theatre, Cockrell Butterfly Center and permanent exhibits on astronomy, space science, Native Americans, paleontology, energy, Texas wildlife and more.
RECREATION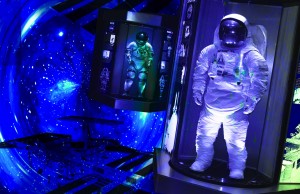 For outdoor fun, Berg recommends Buffalo Bayou Park, a 124-acre park that follows the bayou along Allen Parkway and Memorial Drive and features some of the prettiest scenery in the city. Look for the iconic Gus S. Wortham Memorial Fountain, a large skate park, and a biking and jogging trail. This is where tens of thousands of Houstonians watch the city's Fourth of July fireworks.
If it's too hot to be outside, Berg recommends the Downtown Aquarium, a trip to NASA's Johnson Space Center or indoor extreme sports facilities such as iFly for indoor skydiving and Topgolf, a golf entertainment complex.
FEEL LIKE A LOCAL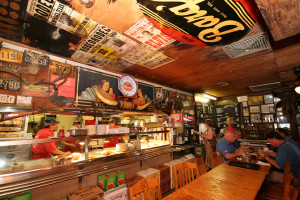 For breakfast, head to Goode Company Taqueria and Hamburgers on Kirby and try a chocolate cinnamon milkshake. "They have a great patio and the best breakfast in Houston," says Berg. "I like the fajita and eggs. Scott gets the quail and eggs. It's really laid back and a great family place with a Tex-Mex twist."