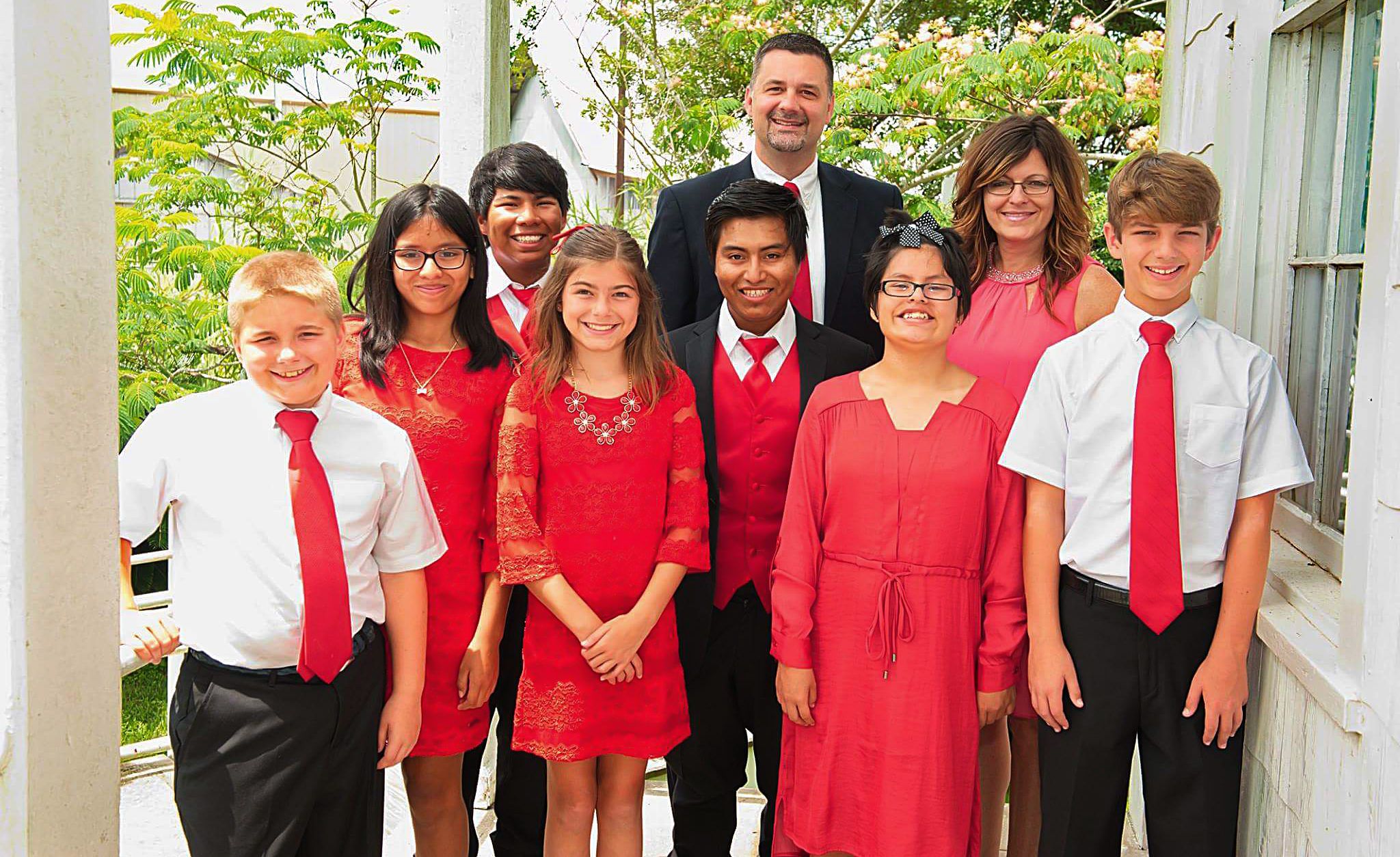 Louisiana Heart Gallery encourages adoption from foster care
---
Precisely 15 years ago this month, inRegister featured a story on Aimée and Tommy Poché. The two had recently adopted a toddler daughter from Peru—after adopting a newborn son locally—and they were in the midst of launching an adoption ministry at Healing Place Church to help other couples.
But the story didn't stop there. Months after that article ran, the Pochés returned to Peru to adopt their daughter's four biological siblings, and they soon welcomed a biological child of their own. "We went from having no children to seven children in under 22 months," Aimée says.
One more biological child made their family complete with eight little ones, but despite their newly busy lives, the Pochés pressed on with their adoption ministry, called His Heart for Orphans. They launched a spinoff of that ministry called Louisiana Heart Gallery eight years ago, aiming to raise awareness of foster care adoption among churches around the state. Louisiana Heart Gallery is an active participant in the Louisiana Fosters initiative launched by first lady Donna Edwards in 2017.
"We have a passionate belief that every child available for adoption can be adopted," says Aimée. "And we believe the local church is the answer for all children in foster care—whether they will be reunified with their families or adopted—so they know they're not alone."
Louisiana Heart Gallery is divided into nine regions that mirror the nine regions of DCFS, and the organization's work is constantly evolving. "We educate, advocate and recruit," Aimée says. "We point people toward foster care classes. We hold DCFS events. We go to the local DCFS offices and ask, What are your needs? How can we serve you?"
The most visible part of Louisiana Heart Gallery's efforts is its traveling exhibit of professional photographs of each child in the foster care system who is available for adoption. For the past eight years, this ever-changing wall of smiling faces has been placed in churches and at special events in hopes of finding each child a permanent loving home. Along with professional videos of each child, the photos are also viewable online at louisianaheartgallery.com and on Louisiana Heart Gallery's Facebook page.
This month, the organization will also begin its third annual Christmas Joy project, through which these children receive gifts on their wish lists thanks to the kindness of community members. December will bring a Louisiana Heart Gallery-hosted Christmas party for Baton Rouge-area kids in foster care.
"We've seen many older children adopted through this—children who come from hard places," Aimée says. "We want to give them the hope they need. When you embrace a child and see on their face what that nurture and love does, it's incredible."
---
Learn more about local foster care opportunities in this cover story from inRegister's November issue.