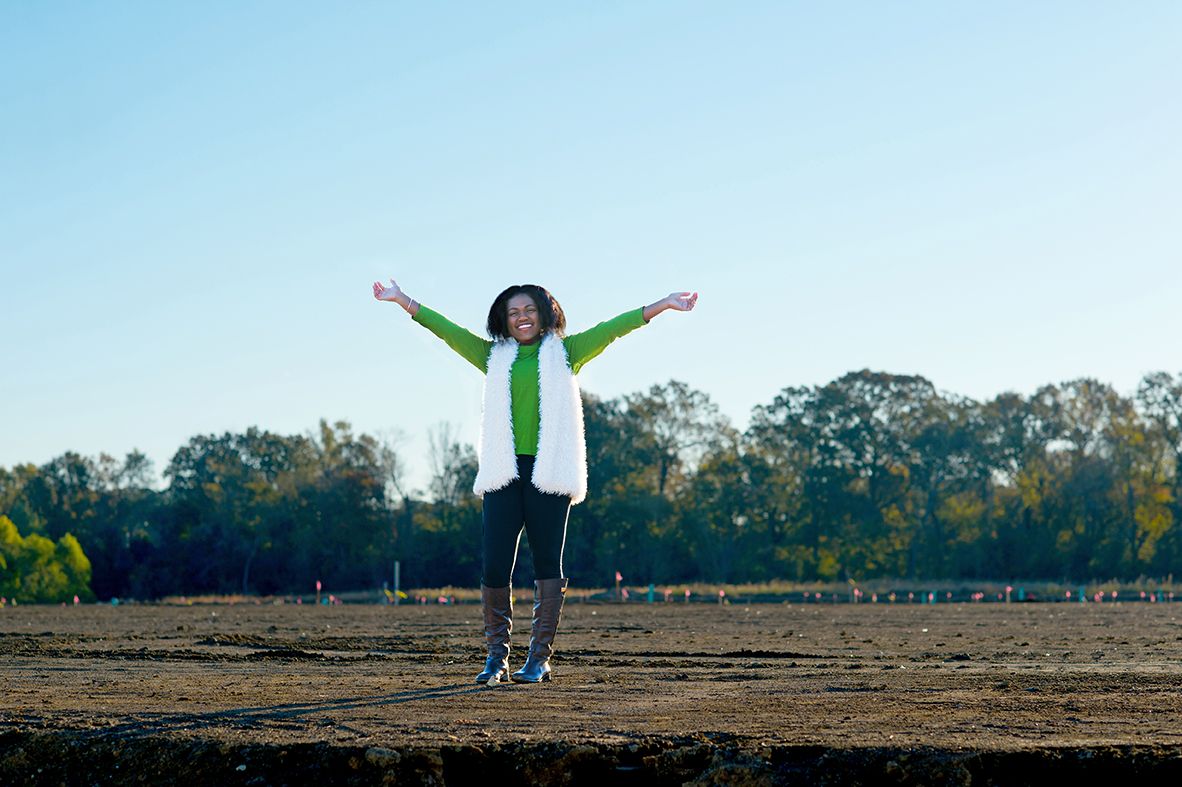 Field of dreams: OLOL Children's Hospital will give sick kids a bright future
It's a parent's worst nightmare: a severely ill child.
Joy Sutton had a fever, severe foot pain and a stiff neck. Soon the 14-year-old was having difficulty breathing and, once under medical care, she was placed on a ventilator. Then her organs began to fail. Sepsis and group A strep had led to toxic shock.
After three weeks at Our Lady of the Lake Regional Medical Center and two weeks in the pediatric ICU, Joy was well enough to go home. But two days later, her difficulty breathing returned and worsened. Rushed back to OLOL, cardiac tests revealed a heart murmur. Bacteria from her prior infection had migrated to the muscle tissue surrounding and supporting her heart. She was leaking blood with every heartbeat.
"Her mitral valve was chewed up, her blood pressure dropped," says Dr. C. Swayze Rigby, a cardiovascular surgeon. "She was dying before our eyes. We had to mobilize the troops."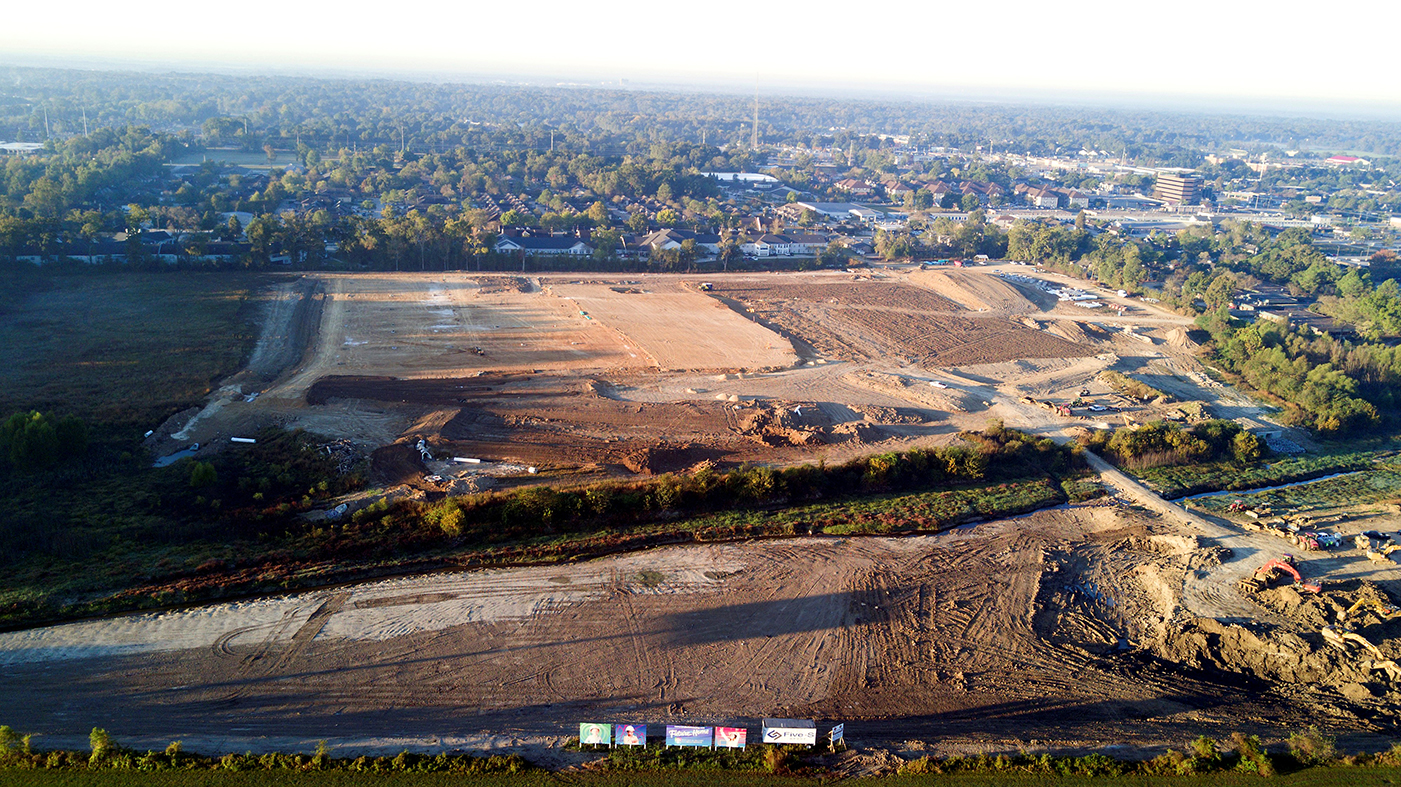 Rigby had been out of town when the tests revealed the real problem. He rushed back to Baton Rouge to perform open heart surgery, a procedure that usually takes place at the Heart Center in New Orleans and an extreme rarity for a teenager not born with a congenital defect.
Joy's surgery was a success. But providing the unique care she needed required a nearly unprecedented level of communication and collaboration across departments and specialties, including a kidney specialist, an orthopedist, an infectious disease specialist, a hematology specialist and the pediatric ICU team and heart surgery team working in tandem.
"As a team, it was, 'We need to do something or this child won't make it,'" says Dr. Lester Hixon, a pediatric cardiologist with the Children's Hospital. "It took a lot of coordination, so it was a system-wide win, and it just shows that OLOL puts the patient first."
In total, 17 physician specialists, in addition to countless nurses and support staff, worked together for months to restore Joy to health.
Shirl Sutton, Joy's mother, says her family grew in their faith from this medical emergency, and they will never forget the team of doctors that united to save Joy's life.
"Throughout the whole experience," she says, "we were never bitter, because we always felt cared for and loved."
Dreams for a better future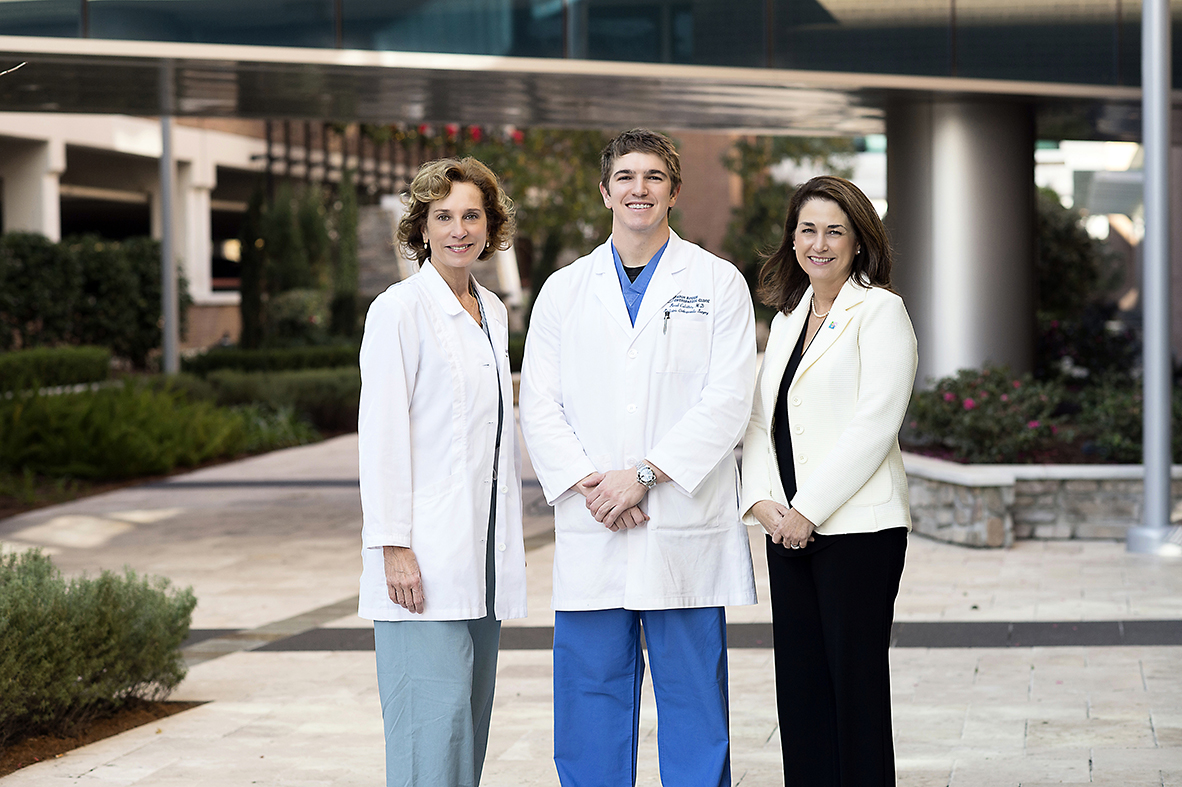 The OLOL Children's Hospital sees more than 100 young patients each day and in the past five years alone has hired an additional 20 specialists. After years of rapid growth—and a decade of planning—the hospital is poised to transfer into a brand new, state-of-the-art $235-million medical center on a site near I-10 across Essen Lane from the main hospital in the summer of 2019.
In two years, young patients like Joy will receive complete care under one roof in a highly specialized way. Today's field of dirt will become a facility that OLOL CEO Scott Wester says will change the lives of children in Louisiana and beyond. And for those children suffering with cancer, an entire floor will be designated to care for all their needs in one place. It will include the Our Lady of the Lake Children's Hospital inpatient section as well as the St. Jude Affiliate Clinic with infusion center.
"To my knowledge, we will be the only children's hospital in the state that provides these patient-centered services," says Dr. Shaun Kemmerly, chief medical officer. "We are already one of only eight St. Jude affiliate clinics in the U.S., and there are only a handful of inpatient/outpatient combinations like this in the country."
In addition, the new hospital will have a state-of-the-art expanded operation suite and expanded pediatric critical care services. The emergency department will have a designated mental and behavioral health section. A resource center on the first floor will provide families an area to learn about new diagnoses and network with support groups as well as a quiet business center with computer capabilities.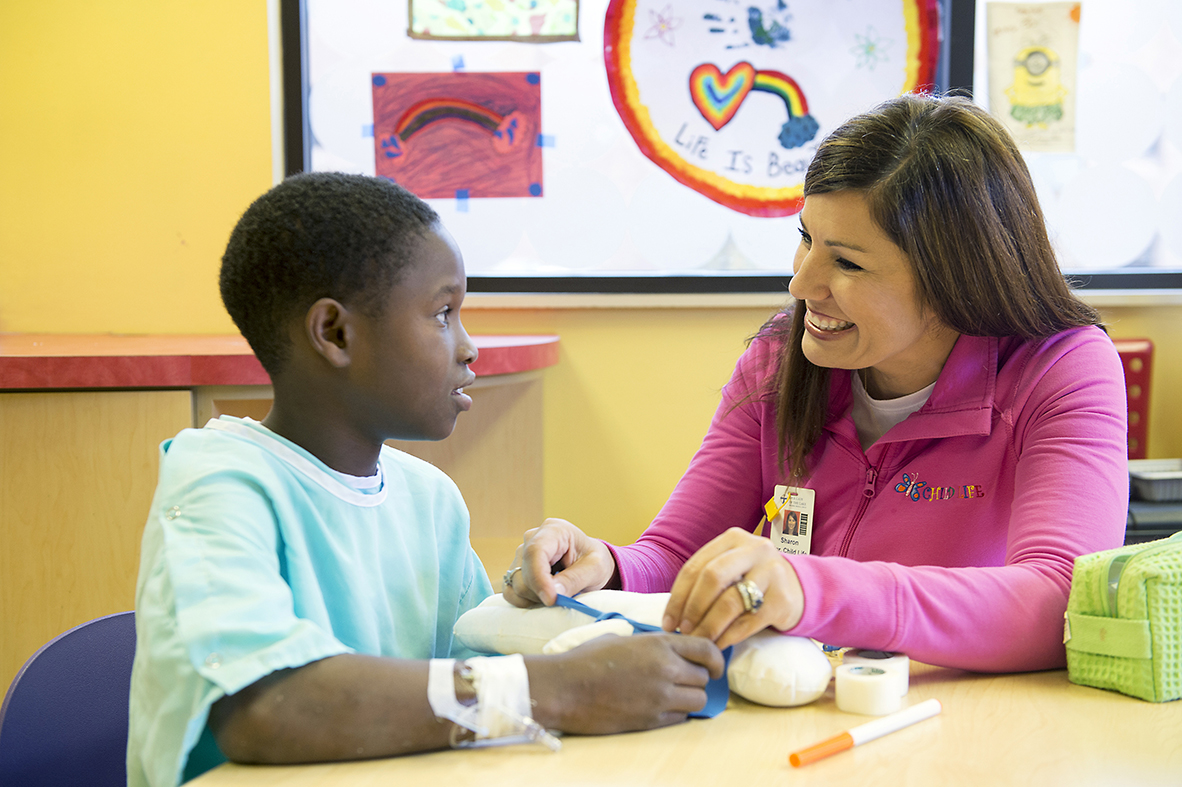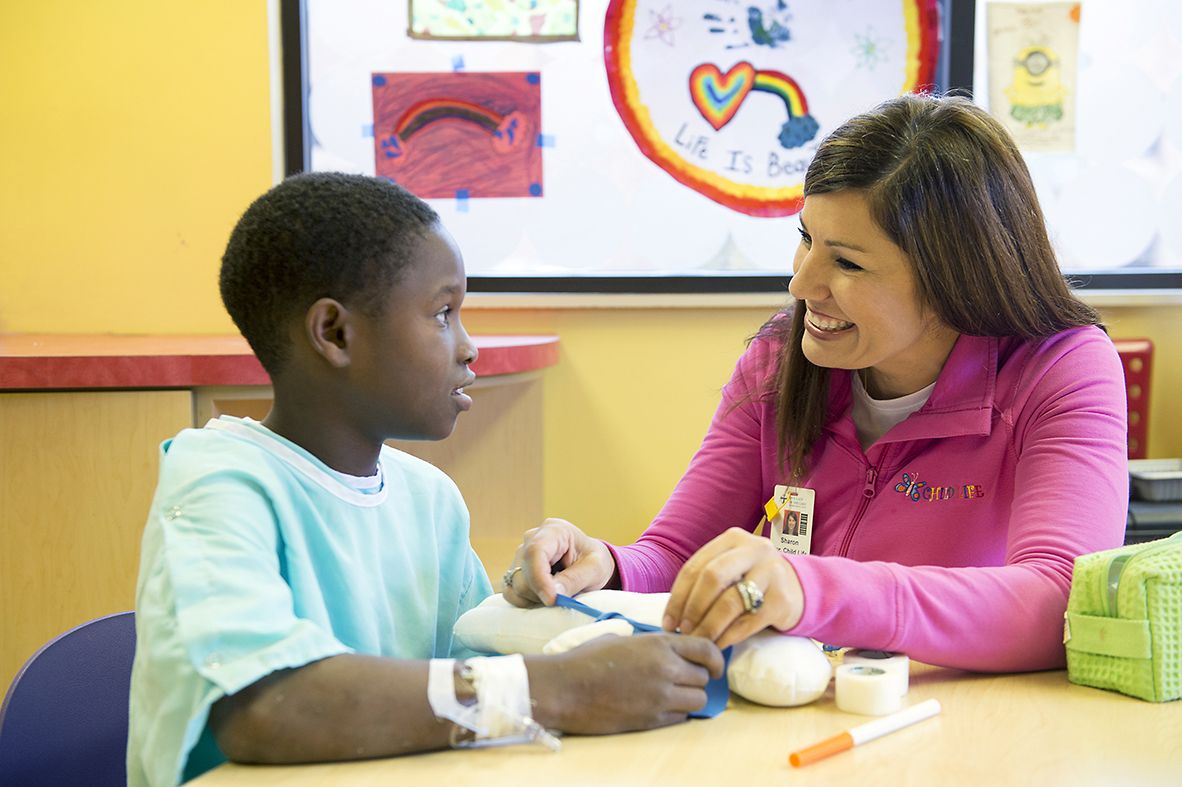 "The new facilities will really help us recruit specialized pediatric providers, subspecialists and elite support staff to help grow additional programs," says Dr. Brad Culotta, a pediatric orthopaedic surgeon at Our Lady of the Lake Regional Medical Center. Culotta has established a pediatric orthopaedic clinic to serve the needs of children who are uninsured or underinsured, allowing more local children than ever to receive local care. "Of course, the physical space will be significant. But it's the culture of this health care environment that will appeal to many."
Indeed, the design of the new hospital aims to provide a healing environment: one that will comfort and help children and their families during times of stressful medical challenges.
"These young people need an environment that suits them best and a system that is, top to bottom, focused on taking care of children," says Dr. Lester Hixon, a pediatric cardiologist with the Children's Hospital. "I've been doing this for 20 years and can tell you we have a real passion for this aspect of medicine at OLOL, because taking care of a child is a special thing. I went into medicine to do just that."
From the minute a family walks into the hospital, it will be obvious that this place is geared toward kids. Playrooms and interactive walls along the halls will engage children. Patient rooms will be larger than the norm and built specifically with families in mind. Child-friendly décor, private bathrooms, desks for children, and extra outlets for device charging are in the works. And each floor will have a family amenity area that will include coffee, snacks and quiet space for families outside of the patient rooms.
"We want to create an environment that is a distraction for kids, so they don't become more anxious being in the hospital," says Sharon Wesberry, manager of OLOL's Child Life program. "The wonderful thing about the new hospital will be that it is all about kids. Everything there is focused on them. "
Dreams based on a progressive past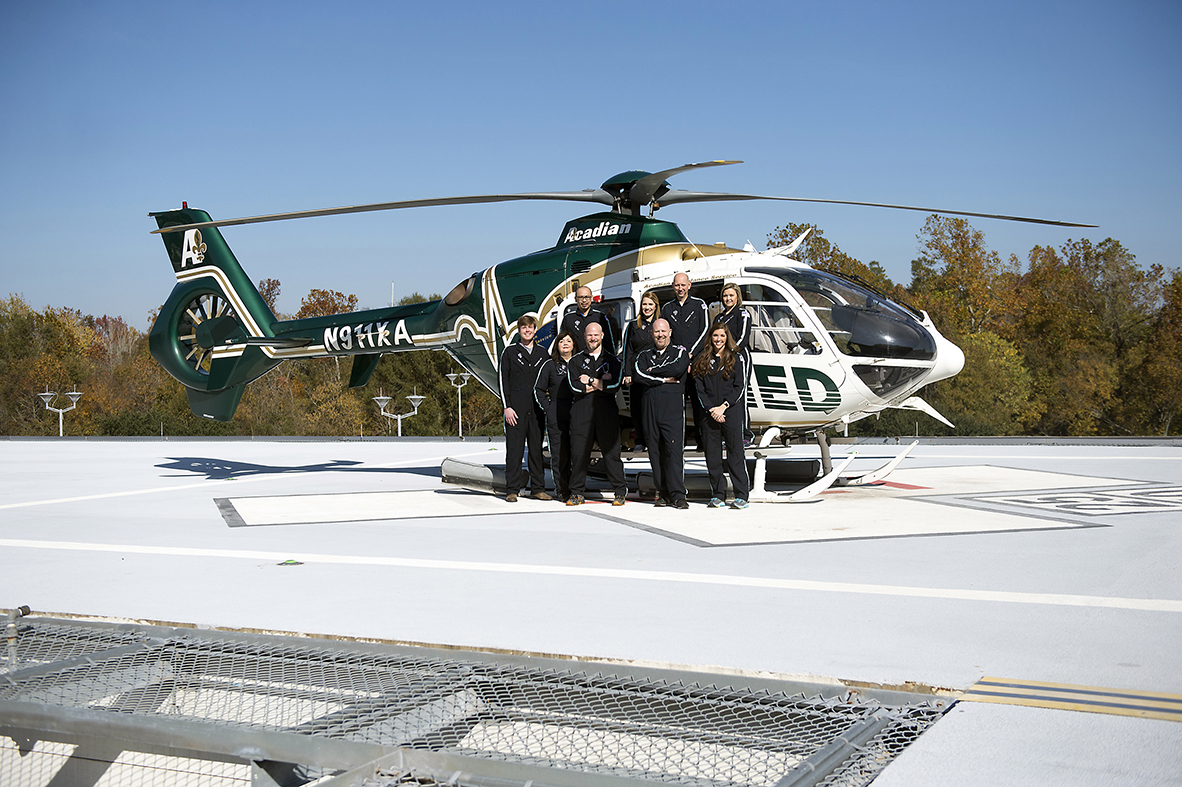 The focus on kids is not a new concept for this hospital. Over the past few decades, the OLOL Children's Hospital has intentionally grown in size and scope to improve health care for children in Baton Rouge and throughout the Gulf South region. Seven years ago, it launched a pediatric residency program, and hospital leaders have heavily recruited pediatric specialists to expand services. Housed presently in the Hennessey Boulevard campus, the hospital boasts 60 pediatric medical subspecialists who provide care in 20 different medical specialties. That breadth of coverage is considerable for a city Baton Rouge's size.
"The new freestanding Our Lady of the Lake Children's Hospital will now serve as the iconic hub for this statewide advanced pediatric health care network," says Kemmerly. "And it's another great example of Our Lady of the Lake's commitment to creating a healthier future for the children of our state and region."
But she maintains that what makes OLOL Children's Hospital one of a kind for the Deep South can't be found in statistics or square footage or cutting-edge equipment. It's the Catholic roots of the hospital and the biblically fueled mission carried out by the staff.
"We truly extend the healing ministry of Jesus Christ to God's people, especially those most in need, and address the medical and spiritual needs of our patients and families," Kemmerly says. "Our family advisory committee keeps us on task when making decisions—what's best for the patient? What's best for the family?"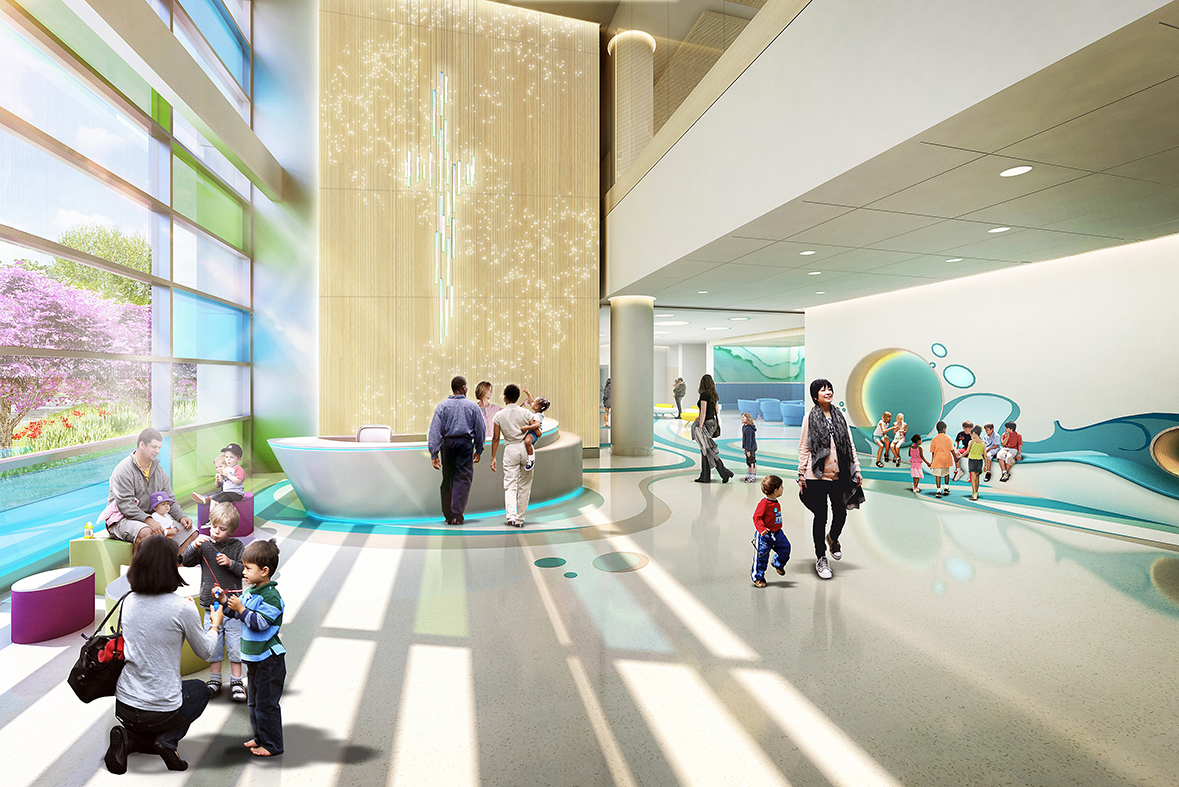 Nine uniquely trained members on staff are devoted to ensuring that young patients understand what to expect. These Child Life specialists take the lead on communicating with young people about their illnesses and procedures and all the things they see happening around them in the hospital. The goal is to make sure children are appropriately informed and as relaxed as possible.
"Parents appreciate that we offer that level of care and the variety of specialists so they do not have to travel far for the care they need," says Hospital Administrator Chad Cathey.
Techniques include guided play with dolls and medical equipment, child-friendly renderings of procedures, and distraction methods that are employed before, during and after surgeries. And the Child Life specialists' influence extends to other medical staff.
"They are so oriented to the whole child experience," says Andrea Normand, who was honored as Nurse of the Year last year by OLOL, her professional home for more than 45 years. "They know just the right words to say. And they coach all of us on that."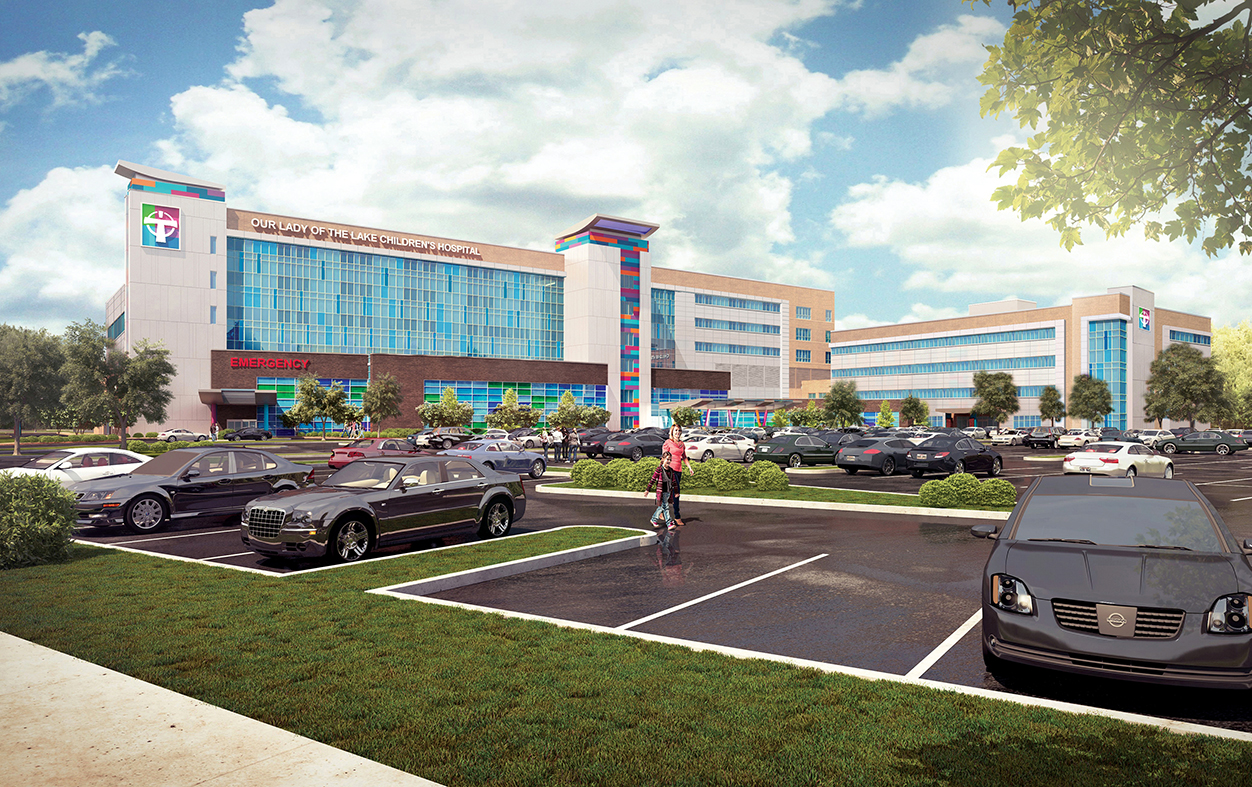 When a young patient outside of Baton Rouge is in emergency need of care that OLOL can provide, the hospital's Pediatric Critical Care Transport Team, which includes skilled nurses and respiratory therapists, is prepared for that, too. An on-board telemedicine device—FaceTime, essentially—allows OLOL staff to speak with patients, their parents and the Transport Team while en route so treatment can begin even before the child arrives at the hospital. Since 2012, the team has delivered more than 650 patients to the hospital in Baton Rouge.
"There is great responsibility in transporting a medically fragile child, and we take our job very seriously," says Transport Team leader Jeffrey Peno. "But there is also great pride and a tremendous sense of accomplishment when our job is done."
On the wall of the Transport Team's office is a large U.S. map marked with the locations to which they have traveled to pick up patients. The team's service area is all of Louisiana and parts of Mississippi, but they've also ventured as far as Boston, Omaha and Washington, D.C.
"Parents should be comforted that this is in their backyard," Culotta says. "The OLOL Children's Hospital is truly one-stop care for the most complex of children's cases."
In fact, it was the OLOL Transport Team that first fielded the emergency call from Zachary about Joy Sutton, a patient who today thinks a lot less about her intensive care at the hospital and more about her teenage years. As she continues down her road to recovery, she finds herself preoccupied with school dances, Junior ROTC practice, playing the piano, acting as social planner for her friends, and doing a few more sit-ups today than she did yesterday.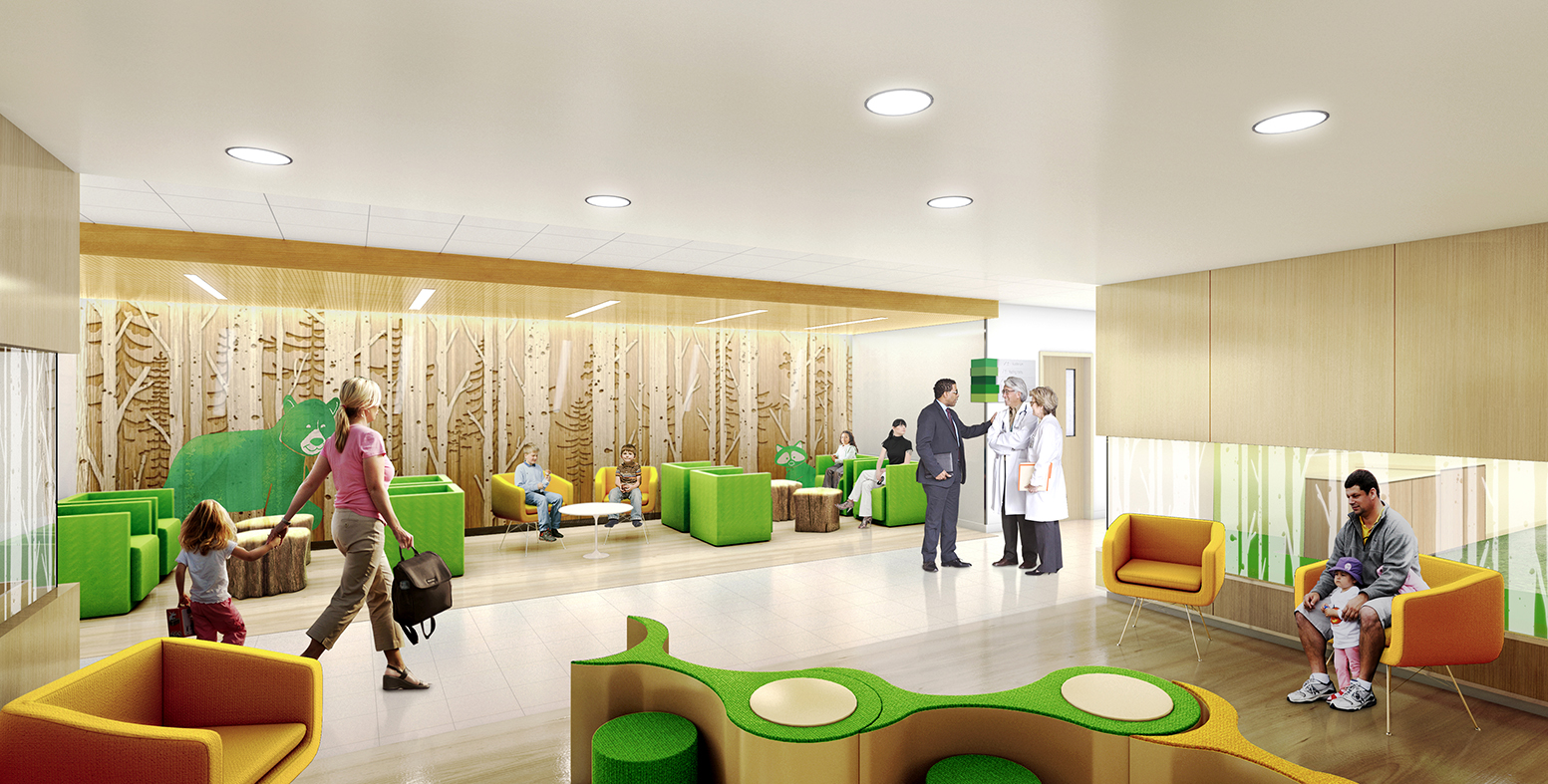 These are more than patients. They're children. And this fact is not lost on the staff at OLOL Children's Hospital.
"We do whatever we can not to separate parents from their children at the hospital, to let the parents be there as much as possible and tell their sons and daughters that they love them," Culotta says. "Because they've come to us for medical care, but at the end of the day, they need 'I love you,' too."