My Favorite Things: Mickey Martin
Wine and spirits specialist, LeBlanc's Food Stores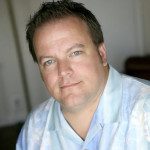 BATON ROUGE EXPERIENCE OR ATTRACTION
Tailgating and LSU football. I'm a West Coaster, and nobody can hold a candle to Tiger fans!
PLACE FOR LUNCH
Juban's
GUILTY PLEASURE
Real, fresh Cali-style sourdough bread…and In n Out Burgers
WAY TO SPEND A SATURDAY MORNING
Projects—my wife Shelli and I have an unending list of projects. But the backyard rocks!
TV SHOW
Right now…Blacklist. All time…Simpsons or Cheers. 24 was cool, too.
WAY TO SPEND $20
Good hunk of cheese and a killer bottle of red (yes, that's doable for $20).
CLASS IN HIGH SCHOOL
Yearbook, because I was able to leave class and go to the beach almost every day "on assignment."
WAY TO GET MYSELF MOVING IN THE MORNING
Wake up…I'm a ball of energy usually.
CHILDHOOD MEMORY
Camping trips with my family and friends
SONG ON MY IPOD
"Paradise City" by Guns N' Roses
ITEM IN MY WARDROBE
Flip-flops—it's rare to find real shoes on my feet outside of work.
BOOK
A Pirate Looks at Fifty by Jimmy Buffett
CONCERT I EVER ATTENDED
Guns N' Roses and Metallica in San Diego in the '90s. Close second is any Jimmy Buffett concert…I've been to 61 of them!
ONLINE SHOPPING DESTINATION
OUT-OF-TOWN DESTINATION
The Caribbean. The U.S. and British Virgin Islands are amazing!