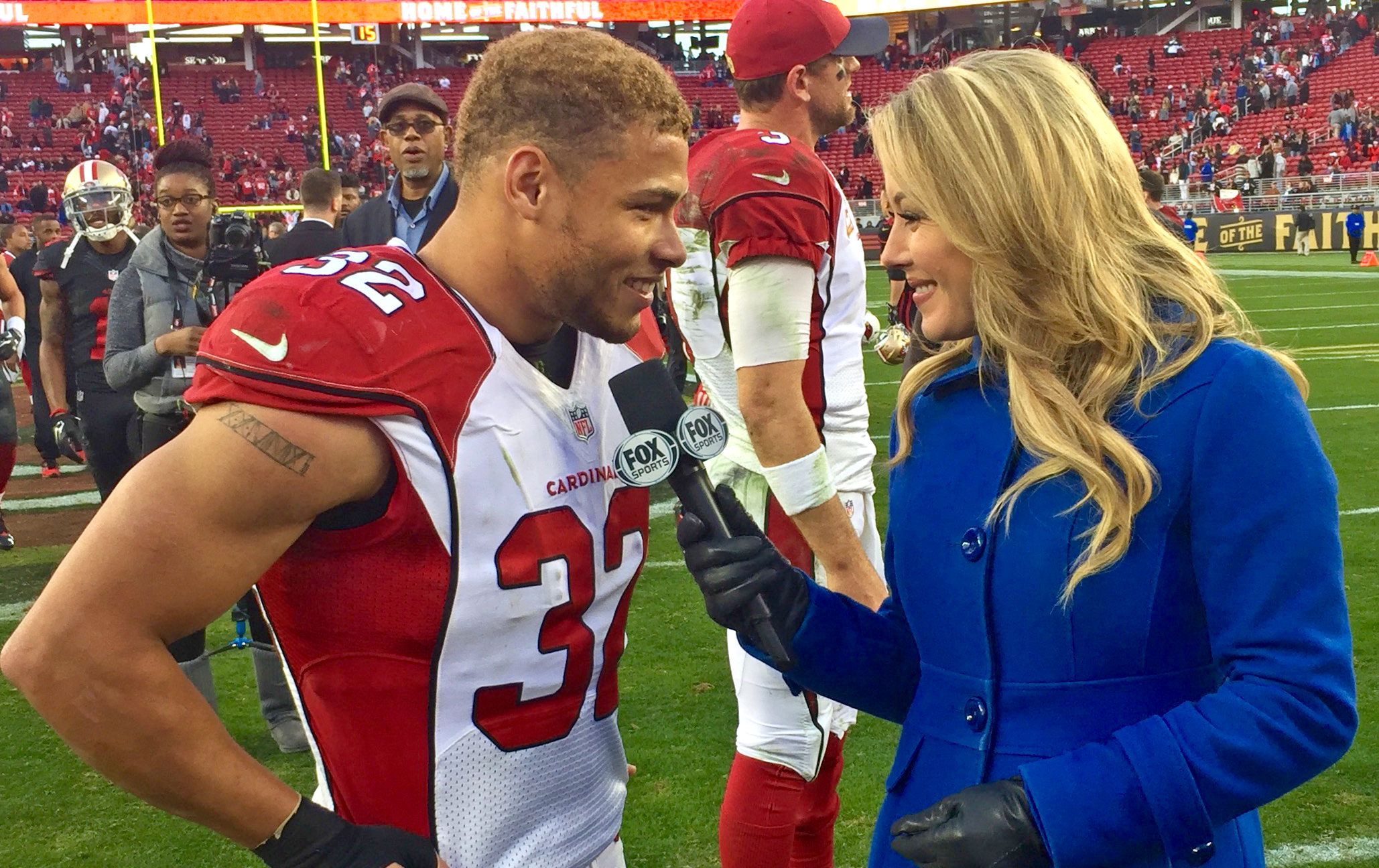 Fair catch: Jennifer Hale stands for women on and off the field
Jennifer Hale may be a star sideline reporter for Fox Sports now, but when she first entered the Honors College at LSU, she brought with her the aspiration to become an attorney, taking pre-law classes with a major in political science.
An athlete since high school, she captained the LSU cheerleading squad and was crowned homecoming queen and Miss LSU. But after spending time on Tiger TV as a  political analyst for a campaign, she decided to earn a master's degree in journalism at Northwestern University in hopes of turning her passion for storytelling into a full-time gig.
"You never know where the future will take you," says Hale. "It just so happens that—already in my 30s, with a morning news anchor job I'd had for 10 years—some people I knew as friends back from my cheerleading days had me do some stuff for the LSU website. Then Fox Sports saw that and offered me my NFL package for football season, and later my NBA package for basketball season. I guess it was just meant to be."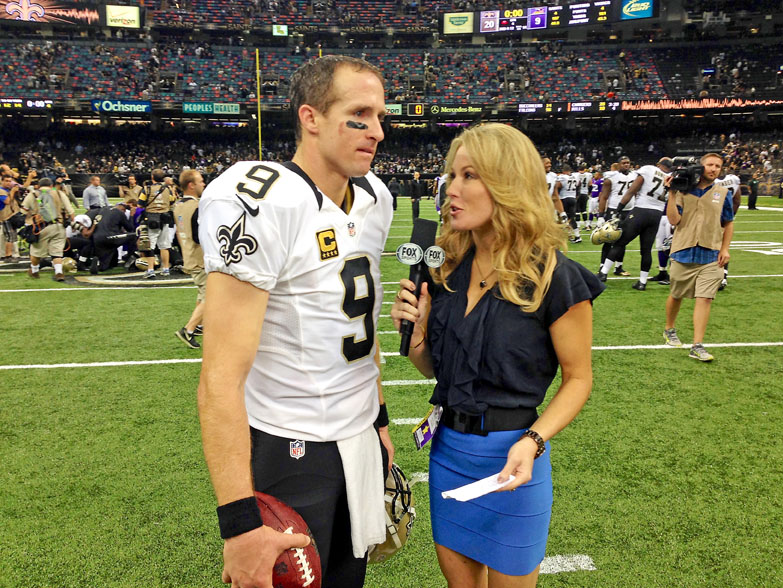 Hale has won Emmys for her reporting, but like many women in sports broadcasting, she has also dealt with her fair share of criticism.
"It's better now than it was when I started the job," she says. "Especially at the beginning, it was so surprising and hurtful to hear certain words from colleagues, from people that I considered friends. What they said behind my back shocked and hurt me, especially since I felt like I had really established myself as a journalist."
But Hale says she has worked out a system to deal with unfairly critical remarks.
"When those situations happen, whether at work or in the locker room, you need to handle them quickly, effectively and professionally," she says. "You need to let people know what you're about, and lay your moral and professional code. Once you lay that groundwork, word gets around and people remember how you want to be treated."
Knowledge is power, after all, and Hale says that letting people in on her reality is one way to help other female reporters fight negative attention.
"When I speak to college students or young professionals," she says, "I like to warn them about what could be coming. When they're more prepared for it, it's easier to handle."
But even though Hale speaks honestly about that aspect of her work, she doesn't let it overshadow the greater joys she receives from what she says is the most fun she's ever had in a job.
"The people I've met along the way have such inspiring stories to tell," she says. "They're amazing people who have used their celebrity and their platform to create so much good. It challenges me to think of what else I can do, or how I can step up to help someone else."
This year Hale celebrated the first anniversary of her nonprofit organization, Sideline Pass, which focuses on helping underserved young girls and women in the New Orleans area.
"The world can put so much pressure on women," Hale says. "I know I feel it in my job every day. There's the pressure to look a certain way, the inability to please everybody, the comments you receive about looking too dowdy and too stuffy or else not dressed professionally enough. With so much criticism floating around, I started to ask questions like, 'If I think about that kind of pressure at my age, what is someone at age 16 thinking?'"
Through Sideline Pass, Hale and a team of diverse mentors work with young women both in and out of the foster care system, where they speak openly about the road to success and the obstacles in its path—but not without a little bit of fun. Every month, the group takes part in a different experience, like rock climbing or working on their balancing act at City Surf Fitness—things that girls in foster care, especially, wouldn't be able to do otherwise. Hale and her organization also recently teamed up with her friend and former Atlanta Falcons center Todd McClure to adopt Copper Mill Elementary School in Zachary, which saw many students and teachers lose homes in the August flood.
"What's really been phenomenal to me is how many female business owners have stepped up and volunteered," Hale says. "I think the same sort of issues resonate with a lot of women, and we need to talk about them and have discussions openly and honestly and get it all out there."
Look for Hale during the next NFL game on Fox, at jenniferehale.com, or on Twitter @JenHale504.