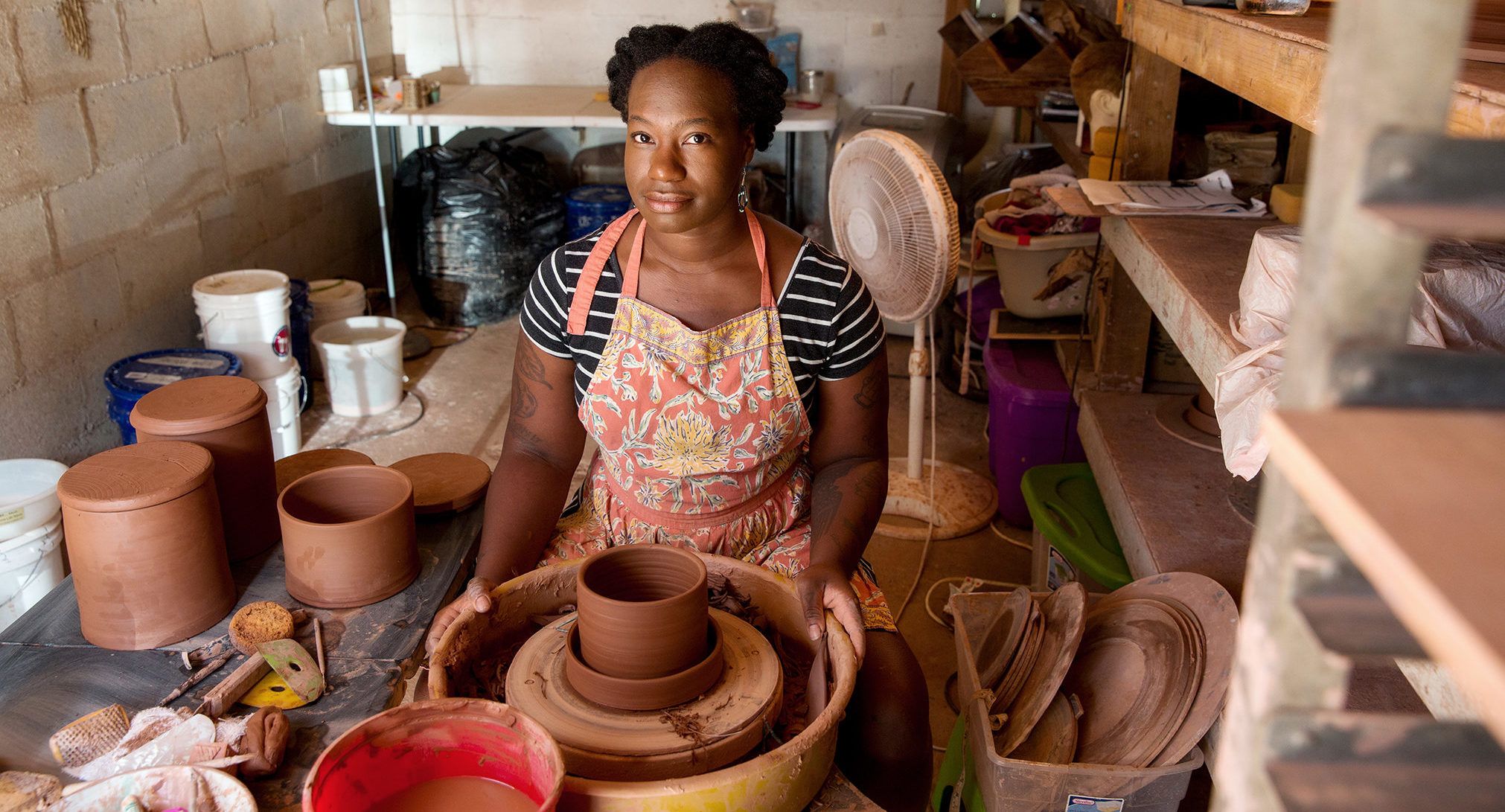 Eat, clay, love: The beauty of Osa Atoe's pottery belies its practicality
---
Osa Atoe's life is all about pottery, and yet she can't quite remember how she got into the art form in the first place.
Atoe, a Virginia native now living in Baton Rouge, says she began taking pottery classes at the suggestion of a former coworker in 2013 while she was living in New Orleans. A longtime music enthusiast and a former punk rocker, Atoe had been looking for a new creative outlet after growing frustrated with the instability of band life.
"An ex of mine says that I would always say, 'Hmmm, I want to take a pottery class someday,'" Atoe says. "I don't even remember saying that, but I guess it's just something that had been in the back of my mind for a really long time."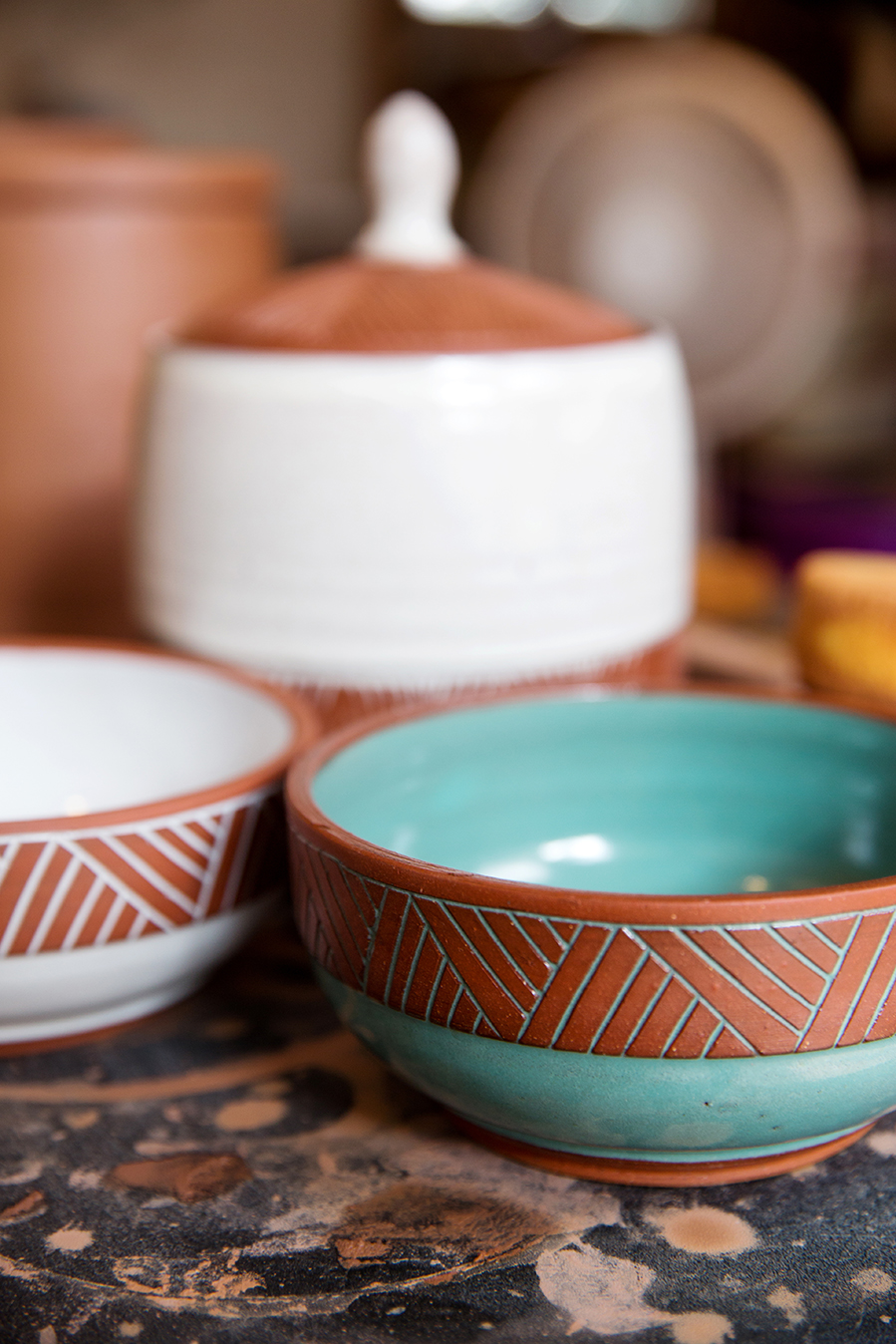 Though the story is a bit blurry, Atoe's focus is sharp now. She runs Pottery by Osa, an online handmade pottery shop she started in her New Orleans kitchen in 2015 that has grown into a full-time job since she moved to Baton Rouge later that year.
"I feel lucky that I just happened to take that step because it totally changed my life, literally," she says.
Initially, Atoe ran her business on the side while also working as a part-time, after-school art teacher. Eventually, the teaching got in the way of her art, so she dropped that gig to devote her time to pottery about a year ago.
Atoe makes all of her pottery using an electric wheel, an electric kiln and terra cotta, or red clay. While usability is a key component of her wares—she makes bowls, mugs, dishes and other similar products—she also draws inspiration from ancient pottery styles from Greek and Roman to Native American and African.
Her designs are minimalistic and straightforward, a hallmark of—believe or not—her punk rock days.
"When I was into music, I played a lot of a subgenre of punk called post-punk. It was kind of like a genre that, to me, just threw out all the normal rules of rock 'n' roll and kind of created this very simple but unique starting point," she says. "I try to reflect that in my pottery. I try to make work that I feel like is simple but also unique."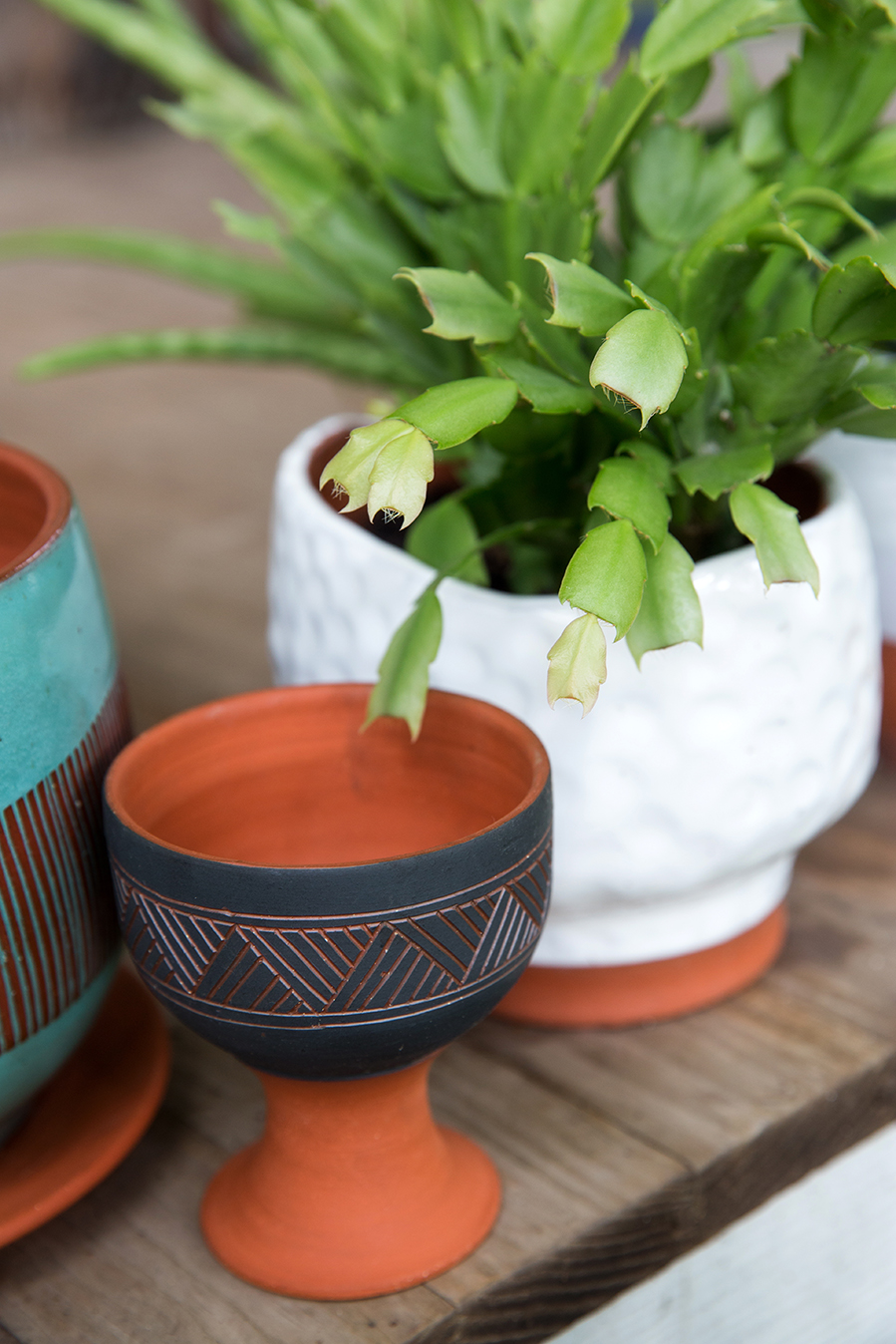 Aside from working with her hands, Atoe says what she enjoys most about pottery is that she can channel as much energy as she wants into her work without having to rely too much on other people.
"In punk, the point is never to make money. It's like never about a career. And that's really liberating," she says. "But there are limitations, because you do have to make money."
Though the Capital City may not seem like much of a pottery hub, Atoe's work has quickly found a following. She has participated in the Mid City Makers Market since it first popped up last December, and she has also been featured at Ogden Park Prowl and the North Gate Music & Arts Festival. She is a member of Louisiana Claymates, a local group of pottery and ceramic artists that meets monthly to network and share ideas, and she also recently began studying ceramics at LSU's School of Art.
"As soon as I moved to Baton Rouge, I felt really welcome," she says.
Pottery by Osa's biggest presence is on Etsy and social media—including a 7,000-person following on Instagram—though she says she'd like to make her way into an art gallery exhibit at some point.
"It's been surprisingly easy to share my work with people, and I think the internet also has a lot to do with that," she says, joking that she doesn't know how people used to market businesses without social media.
Though her business is still new, Atoe says giving back to her community is also a key mission for her. She has donated pieces for charity auctions and has participated in events for Empty Bowls, an international organization that helps sell makers' handmade bowls to raise money to end hunger.
"Everyone who makes stuff knows that it just takes a long time," she says. "But it's still important, whenever possible, for me to do that."