Arts ascending: Step up from ordinary during the 2017-18 local cultural season
---
Baton Rouge Ballet Theatre
batonrougeballet.org, 766-8379
From L.A. to LA, the southern California-based contemporary dance company Bodytraffic heads to Manship Theatre Nov. 5 for two guest performances with the Baton Rouge Ballet Theatre. Modern gives away to traditional for the ever-popular The Nutcracker: A Tale from the Bayou Dec. 16 and 17, which has brought professional guest artists and local celebrities to the stage since 1992. Audiences will see a magical conclusion to the ballet season with performances of Cinderella April 13 and 14, featuring lavish costumes and special effects.
---
Baton Rouge Symphony Orchestra
brso.org, 383-0500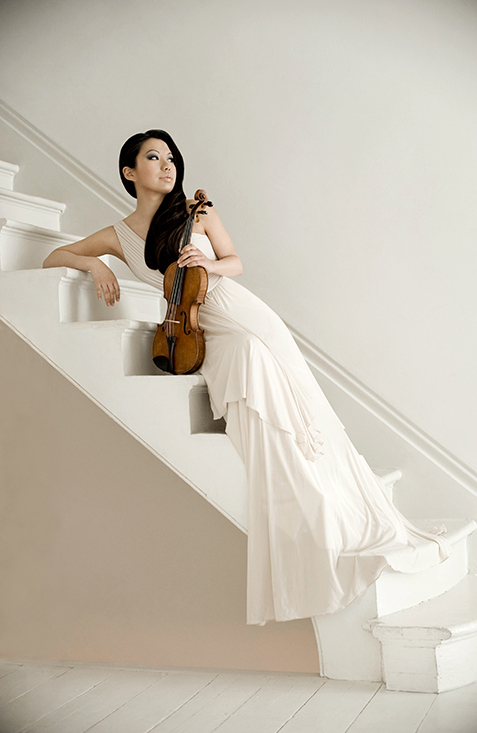 Can a melody move you? That's the promise of the Baton Rouge Symphony Orchestra's new season, dubbed "Music in Motion: The Dance and Beyond." In the opening night gala performance of the Masterworks Series on Sept. 22, maestro Timothy Muffitt calls upon internationally hailed violin virtuoso Sarah Chang (pictured) to help transport audience members on a harmonious ride called Whiskey, Tango, Foxtrot.
The next musical trip is a Journey of the Heart Nov. 16, featuring pianist Jeremy Denk. The roller-coaster continues through the popular Home for the Holidays concert Dec. 1, the dance-and-song whirlwind Fortuna Rota Feb. 22, La Tragédie et la Comédie March 8, and The Promise of Springtime April 19, featuring surprisingly poignant prose by the late former Major League Baseball Commissioner Bart Giamatti.
---
LSU Theatre
wp.theatre.lsu.edu/seasons, 578-3527
Enjoy an alphabetical romp Oct. 4-15 during LSU Theatre's opening musical, LMNOP, which tells the story of a teenage girl who fights against a town that's literally banning the use of certain letters. In the spring, Nickel and Dimed, touted as a "comic epic shadowed with tragedy," follows a middle-age woman who must work as a chambermaid and a waitress to make ends meet; the show runs April 11-22. Two other special events are on the calendar as well: the LSU Dance & Physical Theatre Concert April 26-27 and Film Festival Take Four April 28.
---
Cangelosi Dance Project
cangelosidanceproject.com, 767-0264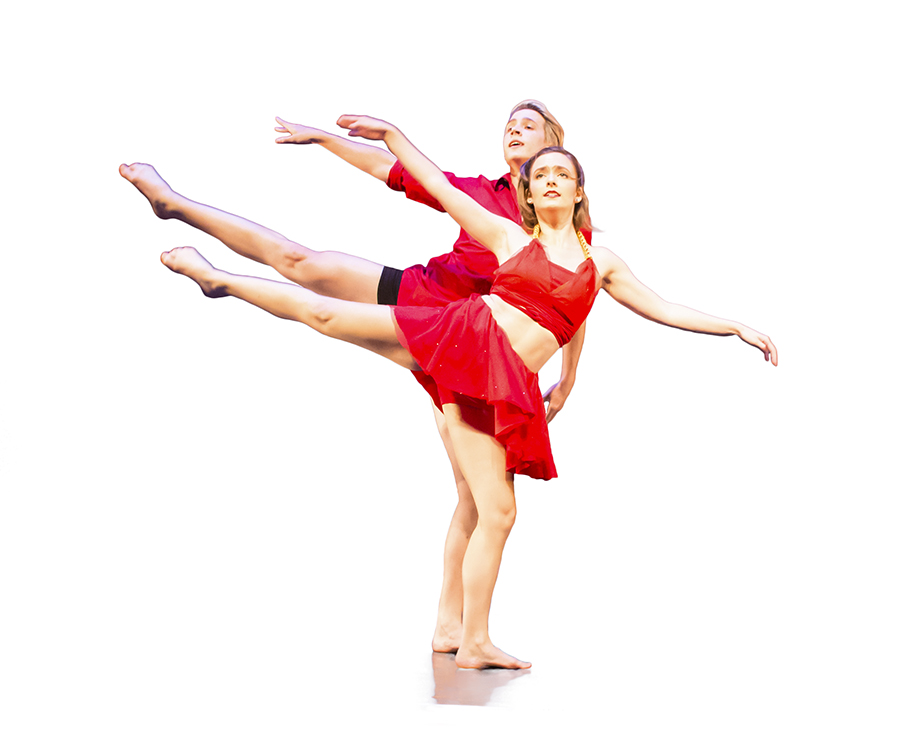 Nonprofit dance group Cangelosi Dance Project has had local children and adults kicking up their heels since 1989 in classes and competitions. Community outreach performances happen throughout the year, and this season starts with a special twist on the typical schedule: The Show Must Go On, a collaboration with local leaders who make their own moves into the spotlight Aug. 13 at Manship Theatre. On Nov. 12, company members will showcase their works at Manship Theatre in a performance simply titled Display. The Christmas season gets a new entertainment option this year with Cangelosi's Sparkling Holiday Musical Performance at Manship Theatre Dec. 22 and 23.
---
LSU Union Theater
as.lsu.edu/union-theater, 578-5128
The beautifully renovated LSU Union Theater is transitioning to be the home of more private events and fewer touring performances, but classical dance enthusiasts will be happy to know that the Moscow Ballet will be returning to present its production of Great Russian Nutcracker Nov. 12. This is the 25th anniversary of the touring show, which features acclaimed dancers in Victorian costumes, larger-than-life nesting dolls, and backdrops created by the concept designer of last year's hot movie musical La La Land. Local ballet students will also get the chance to audition, train and perform with the pros.
---
Manship Theatre
manshiptheatre.org, 344-0334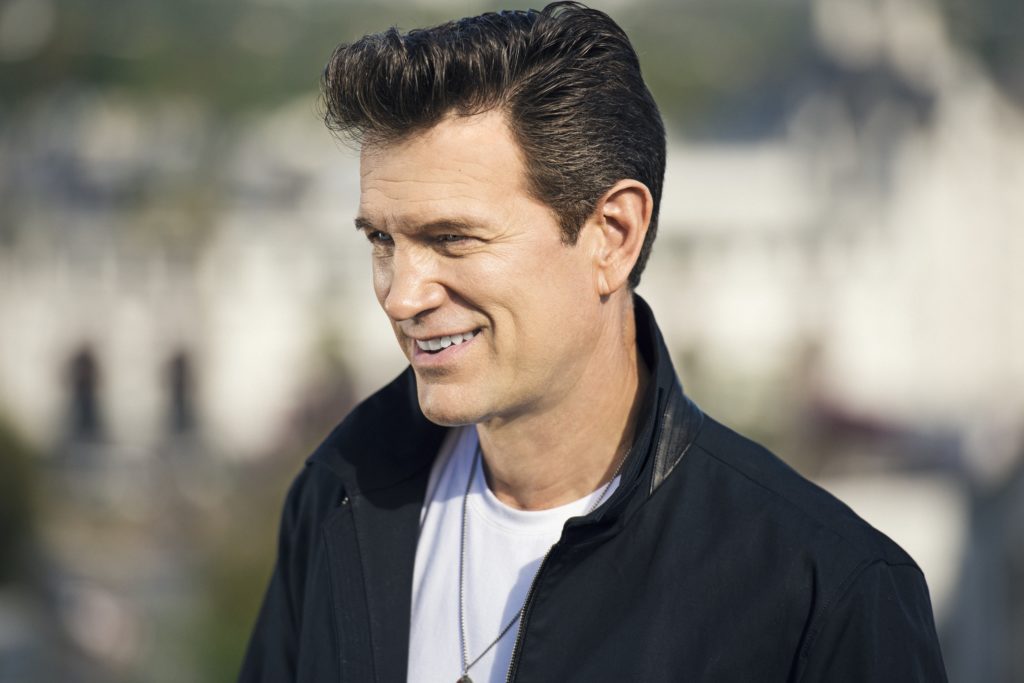 What a "Wicked Game" for Manship Theatre to play, making its Chris Isaak concert Oct. 1 a members-only exclusive event. The blue-eyed crooner promises to deliver material from his first album of new material in recent years, along with his old favorites. It's the third show in a season that also heads "Under the Boardwalk" with The Drifters Sept. 21 and features singer-songwriters Amos Lee Nov. 13 and Jack Ingram Nov. 24, as well as The Tango Fire Company of Buenos Aires Jan. 10. Kids will love the stage adaptation of beloved books Go Dog Go Jan. 12 and Click Clack Moo March 9. The season ends with a bang at a red-carpet gala performance by Wynonna & The Big Noise April 12.
---
New Venture Theatre
newventuretheatre.org, 588-7576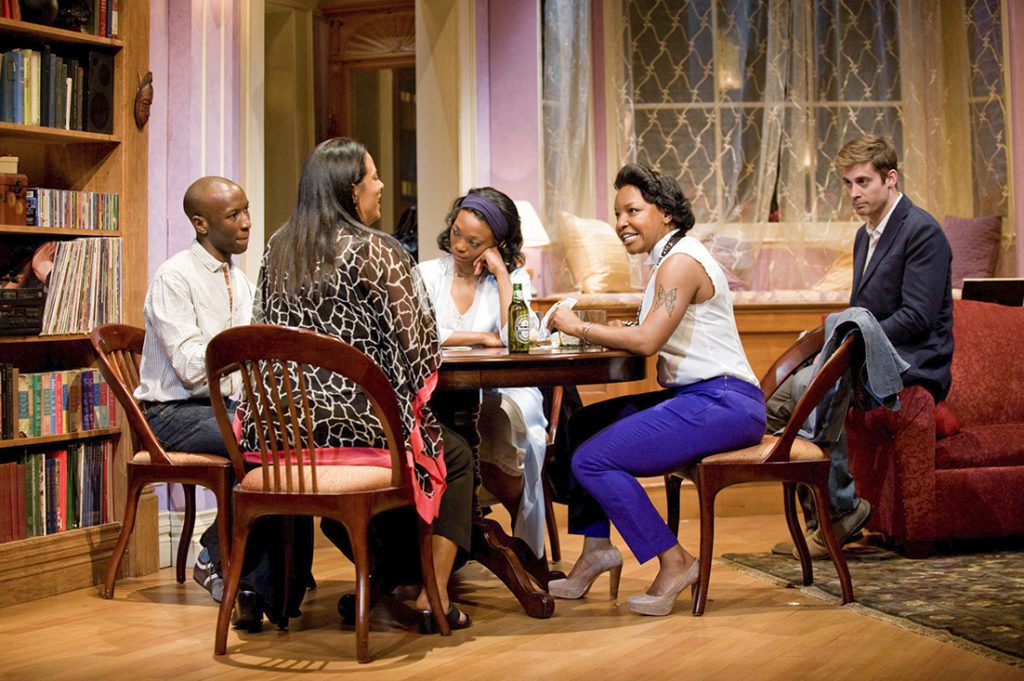 When a play is billed as a cross between the TV show Modern Family and the movie Soul Food, audiences know they're in for some laughs—and some serious familial dysfunction. That's definitely true of Immediate Family, the lone remaining show in New Venture Theatre's 2017 season. The show, set in playwright Paul Oakley Stovall's hometown of Chicago, is all about family secrets and how their revelation turns a reunion into a time of upheaval and reconciliation. The play will take the stage of the LSU Studio Theatre Aug. 25-27.
---
Louisiana Sinfonietta
louisianasinfonietta.org, 578-4010 (day), 766-3487 (evening)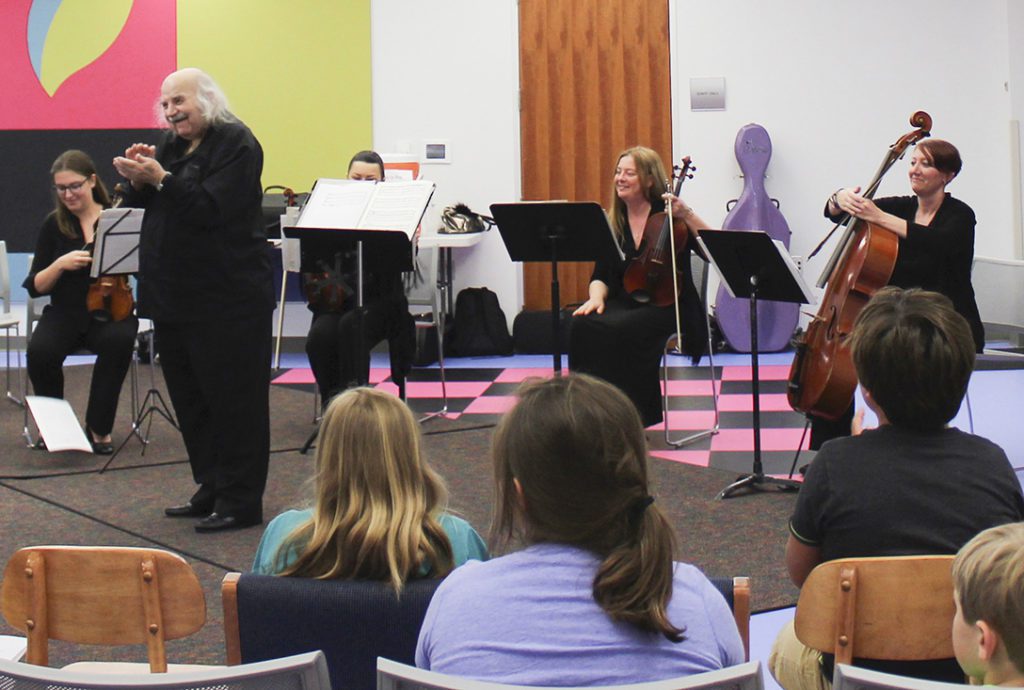 It's been 35 years since the Louisiana Sinfonietta made its debut as a chamber orchestra that evolved from the Baton Rouge Symphony Orchestra. Led by composer and conductor Dinos Constantinides, the professional ensemble will present a diverse schedule of performances this season, ranging from classical favorites to original compositions, all held at the LSU School of Music Recital Hall. The season opener, a Concert with Great Soloists from New York and LSU on Sept. 17, is followed by Mostly Vivaldi Oct. 8 and the LSU Composers Forum Nov. 13. The spring starts with a Story for Children and String Quartets Feb. 4 and concludes with the LSU Composers Forum: Music For String Quartet April 16.
---
Of Moving Colors
ofmovingcolors.org, 338-0804
In its 31st season, the contemporary dance theater company Of Moving Colors mixes the old with the new. After the season kickoff party Sept. 22 at Ann Connelly Fine Art, OMC gets into a Friday-the-13th mood for Nevermore, with dances inspired by the works of Edgar Allan Poe, Oct. 13 at Manship Theatre. The 9th annual Kick It Out performance gets a new theme of "With Love" Jan. 26-27, bringing area children to the Manship Theatre stage alongside professional dancers. Finally, associate artistic director Courtney Landry presents To Pieces, a literally moving look at relationships and human interaction, June 8-9 at Manship Theatre.
---
Playmakers of Baton Rouge
playmakersbr.org, 578-6996
What child doesn't love "Old Friends and New Adventures?" That's the theme of Playmakers of Baton Rouge's new season, with four shows full of sentimental fun. A favorite character of early readers comes to life in Junie B. Jones: The Musical Aug. 25-Sept. 3. Pirates make a play for Christmas cheer in Jingle ARRGH the Way! Dec. 8-17. It's sheer silliness in the spotlight for The Stinky Cheese Man and Other Fairly Stupid Tales next April, and summer of 2018 is saved for Charles Schultz's beloved pals in You're a Good Man, Charlie Brown June 1-10.
---
Opéra Louisiane
operalouisiane.com, 377-2029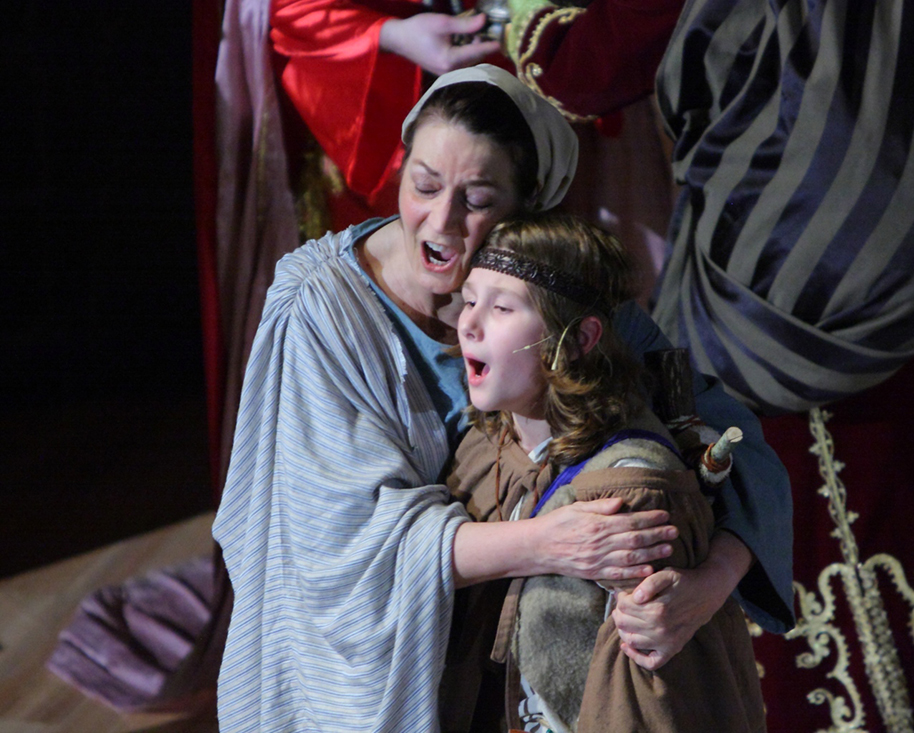 Whoever said being a diva was a bad thing never heard the incredible female voices of Opéra Louisiane. Two of the company's top sopranos will star in its opening concert, Drama Queens, Sept. 12 at Manship Theatre, featuring piano accompaniment by artistic director Michael Borowitz. Budding opera fans are the focus of the next production, the Mozart classic The Magic Flute, on Oct. 29 at the River Center Theater as part of the Young People's Opera Program. The heartwarming holiday story Amahl and the Night Visitors, which tells of a young boy and his mother who are visited by the Wise Men on their way to Bethlehem, is set for Dec. 9. And Gilbert & Sullivan's H.M.S. Pinafore will have the River Center Theater audience sailing the ocean blue and giving three cheers on April 7.
---
River City Jazz Masters
artsbr.org, 344-0334
The Arts Council of Greater Baton Rouge's River City Jazz Masters series is celebrating a decade of bringing big-name artists to the Capital City for intimate public performances at Manship Theatre as well as educational outreach. This season's lineup begins with the vocal group New York Voices Sept. 28, followed by composer and saxophonist/clarinetist Victor Goines—a New Orleans native and member of the Jazz at Lincoln Center Orchestra—on Oct. 18. Cuban-American sensation Arturo Sandoval, winner of 10 Grammys for his distinctive sound, will grace the stage Jan. 17. The April 11 season finale features jazz pianist Brad Mehldau.
---
Theatre Baton Rouge
theatrebr.org, 924-6496
Think of Theatre Baton Rouge's 2017-18 season as a wild ride through unforgettable settings from literature, film and Broadway. Harper Lee's To Kill a Mockingbird kicks off the Essential FCU Capital Series with performances Sept. 22 through Oct. 8. Everyone's favorite dancing nuns are next with Sister Act Nov. 3-19. Audiences will be in the thick of the intrigue during Baskerville: A Sherlock Holmes Mystery Jan. 19 through Feb. 4, and then they'll be inside the Kit Kat Klub for Cabaret March 9-25. It's Only a Play is the play that takes the stage April 20 through May 6, and the series wraps with the summer musical Mamma Mia! June 9-25. But that's far from the end of the lineup—perennially popular holiday shows, along with three productions in the Turner-Fischer City Series and two from the Young Actors Program, are also part of the memorable mix.
---
Swine Palace
swinepalace.org, 578-3527
Climb up to The Mountaintop with Swine Palace Nov. 8-19 and go back to the final night of Martin Luther King Jr.'s life in a reimagined tale that portrays the leader as both passionate and flawed. Next stop is Tom Stoppard's Arcadia Feb. 14-25, a play The New York Times called "Stoppard's richest, most ravishing comedy to date;" the action shifts between the early 1800s and modern day to explore romance, scandal and reality. Swine Palace will also remount one of its best-loved musicals—details are still in the works—May 30 to June 24.