Stories from the stars: Celebrity journalist Taris Savell brings Hollywood history to Baton Rouge
Passing by a framed magazine cover emblazoned with her own headshot, Taris Savell walks over to the bookshelf in her Baton Rouge living room and pulls out a decades-old copy of Harper Lee's To Kill a Mockingbird. Above the title is a line about its Pulitzer Prize, beneath it a screenshot from the 1962 movie, and inside the front cover, a short inscription in handwritten ink: "To Taris, With my very best wishes, Harper Lee."
"She had said no to all interviews," says Savell of the famously reclusive author, whom she met at a 1963 book tour reception in Pensacola. "But I said to her, 'I feel like I'm related to you—I grew up in Selma.' Then she turned around. 'You're from Alabama?' she said. 'Okay, you can interview me.' And it was a very good interview."
Say her name in Pensacola, and Savell may need no introduction, a beloved TV and radio journalist whose local celebrity nearly approached that of her subjects. But in Baton Rouge, where her cousins Richard and Susan Lipsey relocated her after a recent leg injury, she jokes about missing the clout of her old reputation.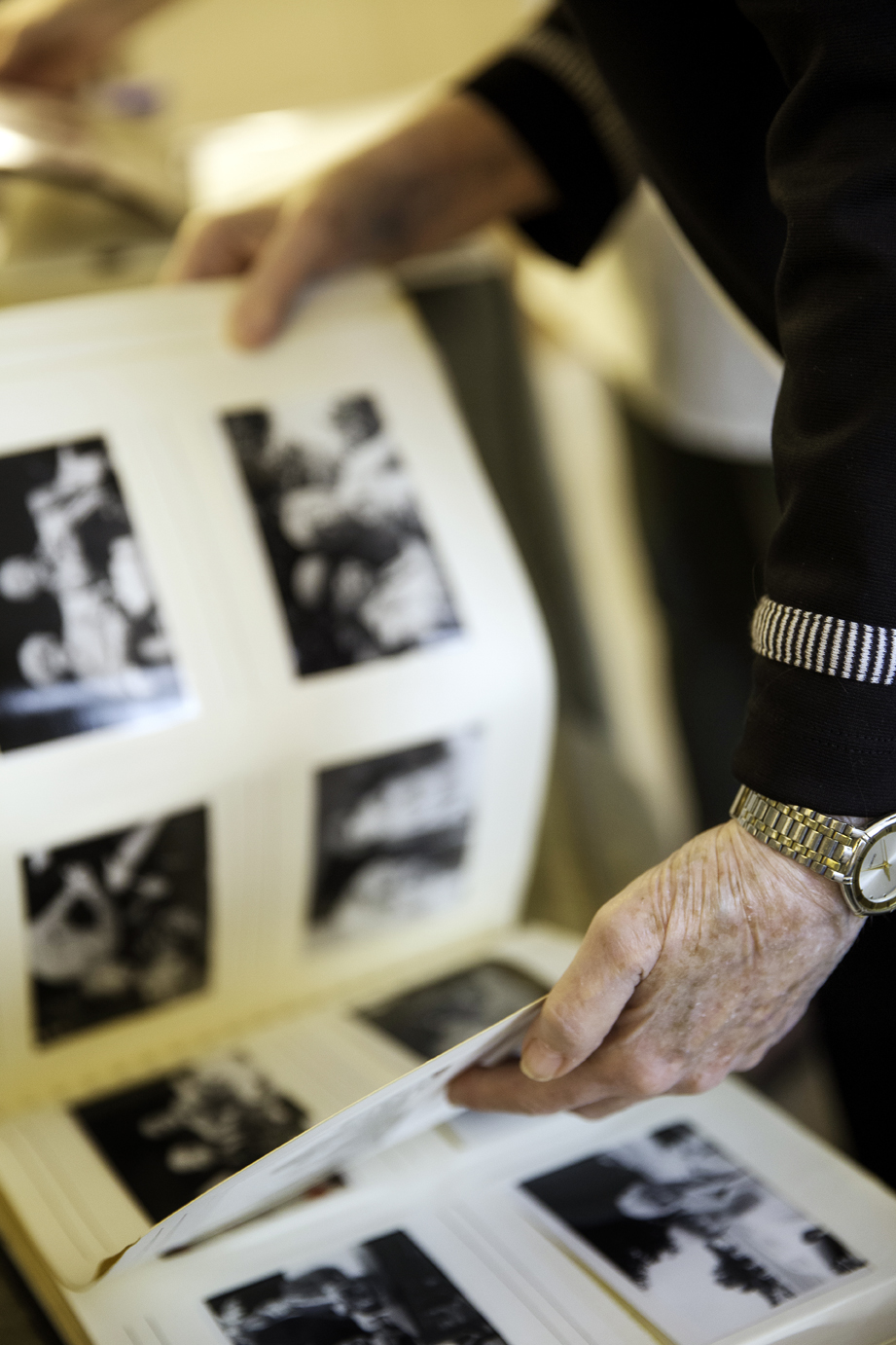 "You know, I went to LSU with Joanne Woodward," she says. "She got Paul Newman, and I got a broken femur."
But as evidenced by her cover star status on magazine clippings, the drawers full of memorabilia, and a collage of photographs where Savell poses with people like Doris Day and John Wayne, this savvy reporter still has a lot of stories up her sleeve.
"I was one of the first female newscasters in northwest Florida," says Savell, who for decades worked at the Pensacola News Journal in the city she had called home since the sixth grade. From there, based in a metropolitan area whose population hardly competes with Los Angeles or New York, Savell interviewed some of the most famous celebrities of all time, from Bette Davis to Elvis Presley.
"We were friends," she says of Davis. "I'm not saying we talked every night or anything, but I do have handwritten letters from her."
The unusual camaraderie between Savell and her interview subjects—Bob Hope recognized her each of the six times they met—can perhaps be accredited to the easygoing nature with which she conducts herself, even on the other side of the recorder. Unlike the flashy clothes or personalities worn by broadcasters today, Savell earned some of her toughest celebrity encounters by simply being amiable.
"Here's a classic case," she says, launching into the nth story of her adventures. "The opera singer Beverly Sills had come to Pensacola for a concert, and I had set up an interview with her through her manager. But when I met her at the hotel, she said she didn't do interviews on performance nights."
Since Savell and her camera crew had already set up in the hotel room across the hall, she said they would wait there for one hour in case Sills changed her mind.
"Five minutes to the hour, she showed up and said OK," she says. "I just always wanted to make sure that my subjects actually enjoyed themselves as much as I did."
Still, the success of some interviews depended on dumb luck, like when her interview with U.N. Ambassador Jeane Kirkpatrick was cancelled—until Savell stumbled upon Kirkpatrick's husband in a coffee shop and rearranged it, that is.
Others bring with them the touch of tragedy.
"I was the last person to interview Jayne Mansfield before she was killed," Savell says. "I went late to her cottage in Biloxi and we ordered pizza, I interviewed her, and the next day she died."
Many still twitch with humor.
"I first interviewed Elvis Presley when 'Heartbreak Hotel' came out," she says. "He was so nervous and nice and sweet. Then a few years later I was in California chaperoning a beauty contestant winner and ended up on the set of Blue Hawaii."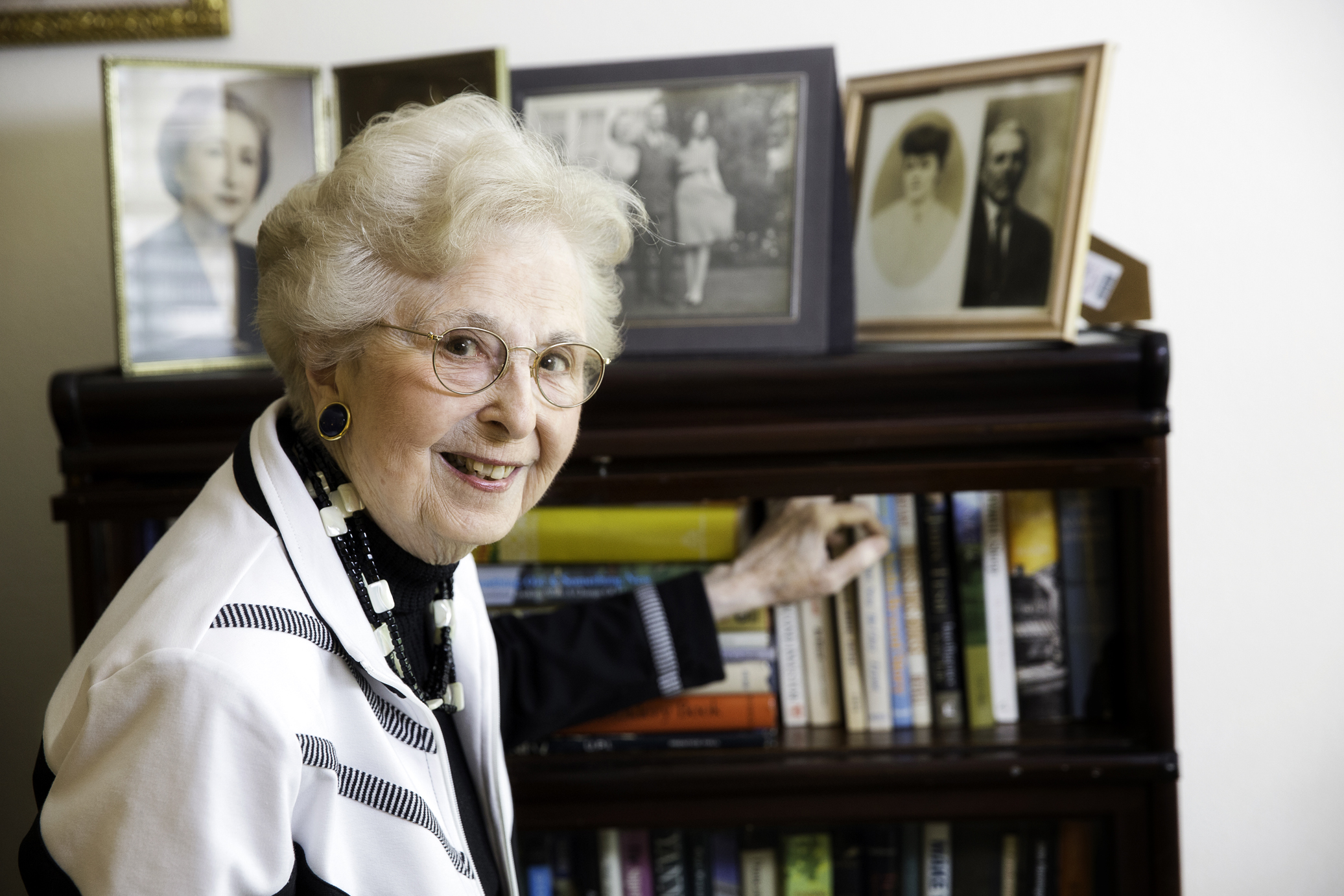 ---
Savell says Presley recognized her and asked if he could take the beauty queen out on a date. Savell shrugged.
"That's fine," she said, "but I'll have to go, too, since I'm chaperoning."
In Savell's story, Presley storms off with his entourage, a much different person than the shy 21-year-old she had met before.
"I couldn't let her out of my sight so she could go with Elvis Presley of all people, my God!" she jokes. "She might've come home a drug addict."
But Savell has learned how to handle mishaps and disappointments.
"I've never taken myself seriously," she says. "I've taken what I do seriously. I know how to laugh at myself."
Perhaps this sentiment holds the secret to her success, a journalist unconcerned with scandal and celebrity, but keen on connection—
a perfect fit, however unfamiliar, with the small-town soul of Baton Rouge.
"The most important thing about me is other people," she says. "The people I've met have made me who I am. And I have a story for everyone."