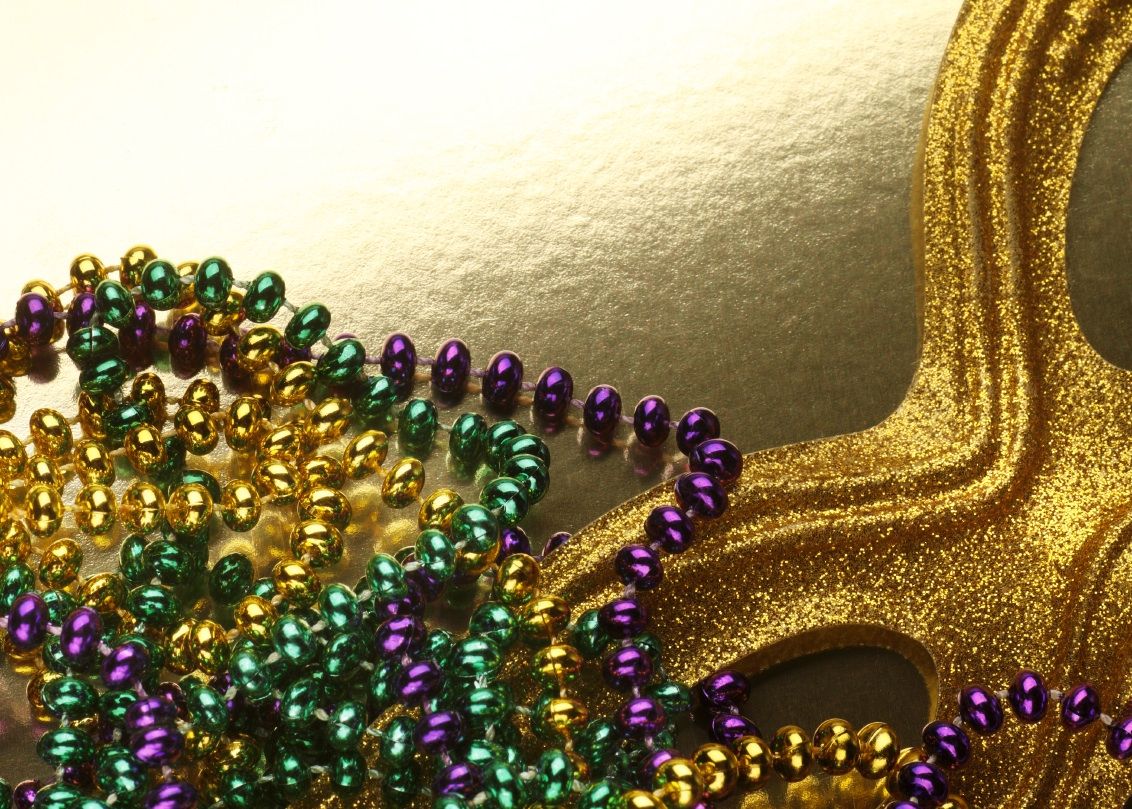 Carnival fete meets cancer care
Karnival Krewe de Louisiane celebrates 25 years of raising money for cancer
Karnival Krewe de Louisiane is not all beads, baubles and glitz. This philanthropic Mardi Gras krewe has raised more than $1 million for local cancer treatment and services over its 25-year history, including $200,000 in 2011 alone. Its krewe members meld fun and fundraising well.
"We have socials all year long and we enjoy each other," says longtime member Dale Politz, a local dentist. "But the main point of this organization is to raise money for cancer services for indigent cancer patients."
Politz describes the organization as a "working krewe" whose 140 core members have a lot of fun but also take their fundraising mission seriously. Members of the court recognize that they have a commitment to sell tickets to the ball and fill tables to help the group raise as much money as possible, he says.
The krewe's philanthropic bent is one of several ways in which this Mardi Gras group, celebrating its silver anniversary this month, is unlike most in Baton Rouge.
Additional distinctions include a former tradition of introducing young men alongside female debutantes as well as a brush with Hollywood: The krewe in 1993 brought comedienne Joan Rivers to town as its queen after auctioning off the title of king to the highest bidder.
The marching bands of Southern University and LSU have made appearances at the krewe's past balls, as have jugglers and other circus-style performers. Its court comprises lords, ladies, dukes and duchesses. Its annual ball, which this year takes place Feb. 3, includes two live bands and an indoor parade that features members of its court atop full-size floats that circle dinner tables arranged on the floor of the River Center.
Another constant in the krewe's history is the role of the Lane family. Gerry Lane has been its primary corporate sponsor since day one, noted Politz. The Lane family's support of the ball has been both personal and philanthropic over the years. Funds raised by the krewe support cancer services at Our Lady of the Lake Regional Medical Center as well as Mary Bird Perkins Cancer Center, where Gerry Lane was treated for cancer. Lane's wife, Faye, is among past queens of the krewe, and this year the couple's son Eric serves as its king.
Susan Lipsey, the ball's first president and mother of this year's queen, Laurie Lipsey Aronson, described the Lane family's involvement as extraordinary. "I don't think you could overestimate how much the Lane family has done to support this organization and its fundraising aim," she says.
Donna Saurage, who is director emeritus of the board of Mary Bird Perkins, was an early queen for the krewe. (Kevin Reilly Sr. was her king.) Saurage's son Matt and Lipsey's daughter Wendy were among the first group of debutantes.
The ball's history mirrors key changes in fundraising for nonprofit organizations over the past decade. The event began as the main yearly fundraiser and an internal project of Mary Bird Perkins, but the krewe made the transition to a freestanding organization as the medical center created a professional development office to oversee planned giving and other fundraising devices. The krewe for many years then raised money for cancer care at Our Lady of the Lake. It now divides its funds between the two organizations.
The philanthropic mission has shaped the look and composition of the ball itself. The celebration formerly included a Broadway-style musical production that required paid singers, dancers and other performers. But about a decade ago, the group decided to phase out that portion of the ball to ensure it reached its fundraising goals.
"We've developed an attitude of how to spend money and put on the ball so that it is a lot of fun, but also so that we can donate to the maximum," says Politz.
Susan Lipsey agrees. "It's still a fabulous ball and there is a packed room, but there is also plenty of profit left after our expenses so we can support these beloved charities," she says. "So it's about having fun, but also about helping people, and that's what makes it so unusual."