Cabin fever: Fun finds for camp care packages
With Memorial Day in the rearview mirror, summer is officially in full swing, and one by one kids are making their way to the wilderness to spend the coming weeks making priceless memories in the mountains. Between the canoeing, hiking, rock climbing and so much more, letters are likely to become few and far between. However, that doesn't mean you can't send them a little something to remind them of home and keep them thinking of you.
We teamed up with Giggles to channel our inner child and create some to-die-for selections that are likely to make every cabin jealous.
---
For the girly-girl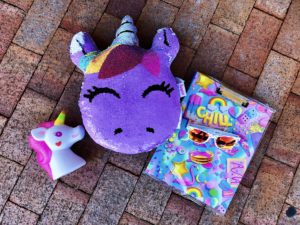 Bring together all the must-haves from this toy season by combining unicorns, sequins and squishies with some useful staples like sunglasses and a clipboard filled with stationery just waiting to be addressed back home.
"I love these fun clipboard sets," says Giggles manager Whitney Coleman. "They can keep them and use them long after camp, and they are so cute!"
---
For the hard-to-buy-for boy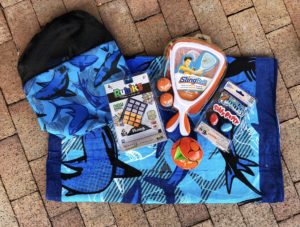 While it may seem like an insurmountable challenge to pick something perfect for a boy in his tweens, Coleman suggests sticking to the time-tested classics that still provide that much-needed entertainment when they will be far removed from the likes of high-tech video games.
"Vintage things like Rubik's cubes and Silly Putty are simple, but they keep them busy and can actually become a new favorite," says Coleman. "Boys love games, and these small ones are easy to pack away or throw into a bag. They're perfect for all year, even past summer."
---
For the creative kid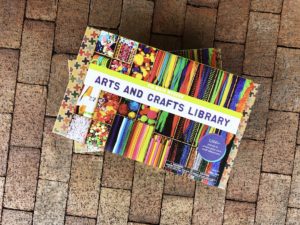 Filled to the brim with any and every type of craft supplies, this box is perfect for not only the classic camp friendship bracelets, but also pom pom creations, jeweled masterpieces and so much more. With no instruction booklet or rules, this toy is all about creating your own adventure.
"I love this because it has some many possibilities," says Coleman. "Kids can make whatever they want, and it really allows them to be creative with friends. It also has a latch and handle so kids can easily bring it anywhere."
---
For the road trip there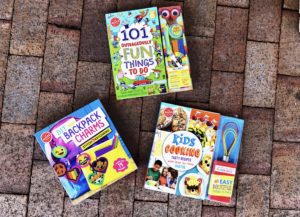 These are just some of the boundless selection of activity books that Giggles has to offer. These instructional guides on everything from cross stitching, bracelet-making, cooking, and even pinning down your mood are fun ways to help your child learn something new.
"These books are so easy to throw into a backpack or bring in the car," says Coleman. "The 101 Outrageously Fun Things To Do book even has everything you need for its activities all conveniently stored on the side of the book."
---
For kids that aren't big enough for camp, just yet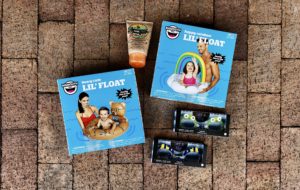 The not-so-big-kids deserve some gifts too. These fun floats bring this year's ultimate pool trend to a tiny audience by adding leg holes and extra details like a glitter-filled cloud, while character goggles make swim lessons less of a chore.
"The glitter sunscreen is new this year," says Coleman. "It actually has bug repellent in it too, so it's perfect for everyone here in Baton Rouge as well as campers."
---
For more brightly colored toy inspiration, follow Giggles on social media here and here.