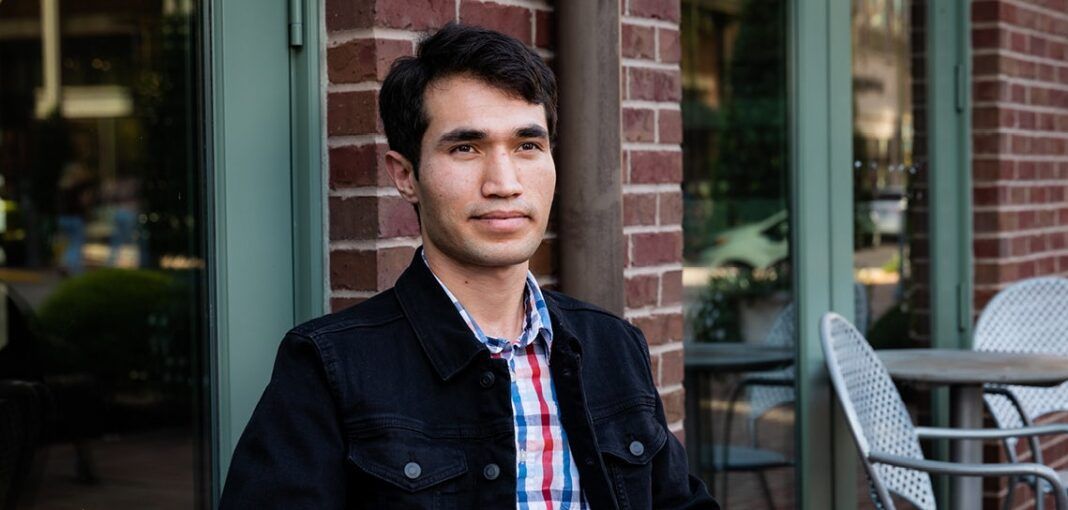 The resettlement of Afghan refugees in Baton Rouge has offered a renewed sense of community in the Capital City
---
"It was very impossible for me to stay," says journalist and Afghan refugee Abdul Shokour Faqirzada as he recounts the happenings of August 15, 2021. That was the day Kabul fell to the Taliban and the day his life changed forever. 
The 24-year-old Faqirzada had worked for not just the free media in Afghanistan, which openly broadcasted the atrocities carried out by the notorious fundamentalist group, but also for American organizations. His life was most certainly in danger. But as he entered Hamid Karzai International Airport, he was faced with the price of freedom. Accepting his ride to safety was also accepting a life without his family, friends, career and all he had ever known.
"I was leaving everything," he explains. "I was letting go of my dreams, every goal I had."
In the days and weeks prior, Faqirzada watched as Afghan provinces fell to Taliban control daily. "I would think, Oh my gosh, what will happen when the capital falls to the hands of the terrorists?" he recalls. "What will happen to me and my coworkers?"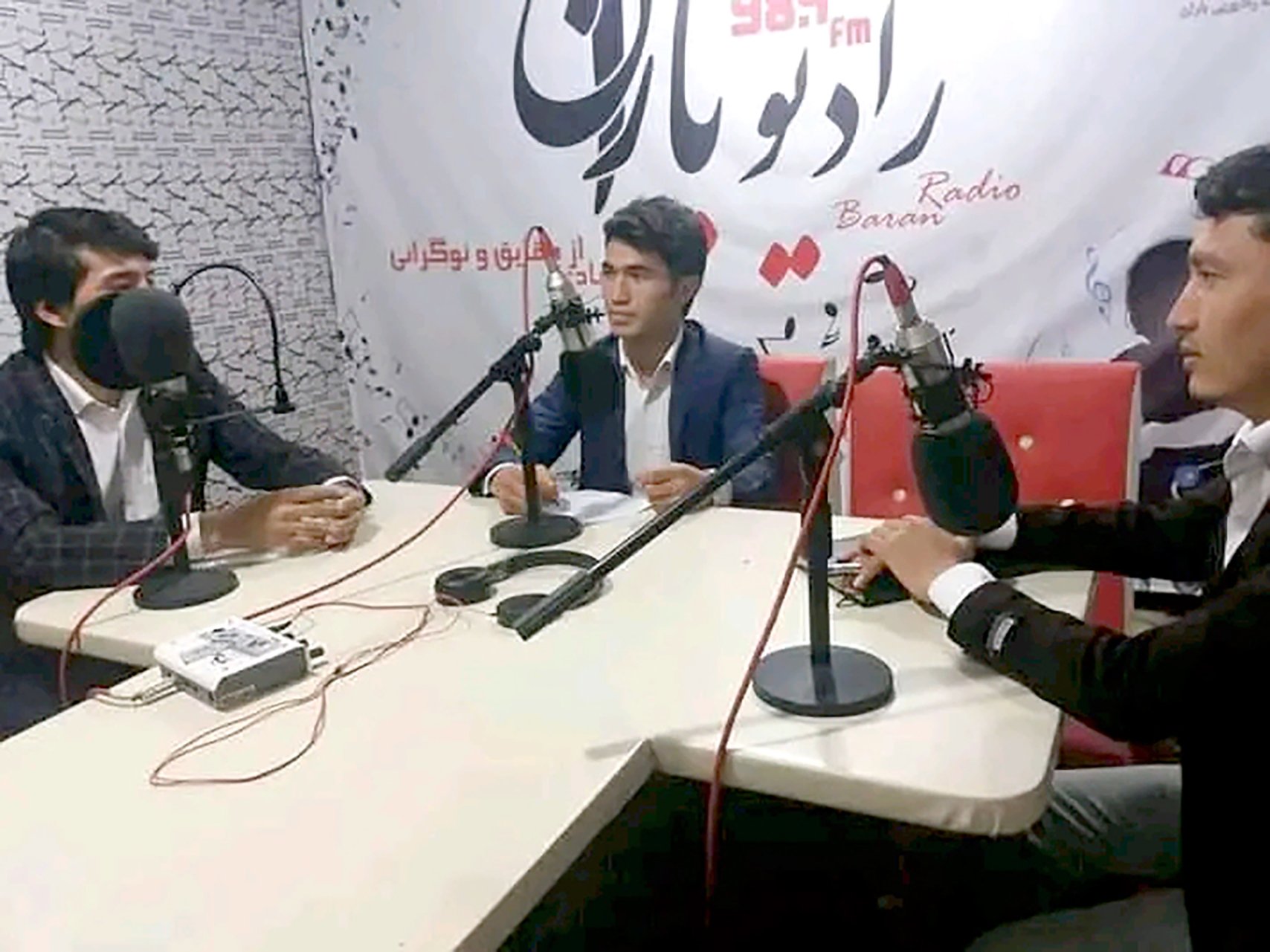 That day arrived much sooner than anticipated. Faqirzada and his coworkers were forced to flee directly from their office to the airport in the hopes of making it to safety before it was too late. With just his uncharged phone and the clothes on his back, Faqirzada hid in the back of a cab in desperate pursuit of the one entrance still fortified by international forces. Once inside, the struggle wasn't over, though. He waited three days for his spot on a flight out of the country, and from there it would be months before he made it to his final destination in Baton Rouge.
"When I arrived in the United States, my uncle called and told me that my father was killed by the Taliban," Faqirzada says, noting that as a local leader with ties to the now former, democratic government, his father was a target. "My father had gone to help people, and he was shot just right there, in front of tons of people. It was a great tragedy in my life, and I miss him every day."
Now working to arrange his mother and siblings' safety from across the world, Faqirzada was faced with a whole new set of challenges. Suddenly, he was in a place where next to no one spoke his language and he was expected to find a job, home, food, everything.
"Catholic Charities really helped me," he recalls. "There were so many people ready to help and it was so exciting, and so different from my country. Since I got here, I feel like I always have help."
Putting out a call for volunteers when they learned that 49 Afghan refugees would be coming to the area, Catholic Charities Diocese of Baton Rouge received an overwhelming response from the local community. Some 100 people reached out and 50 were onboarded to volunteer directly with the refugees, the majority of whom are young, single men who left their families behind.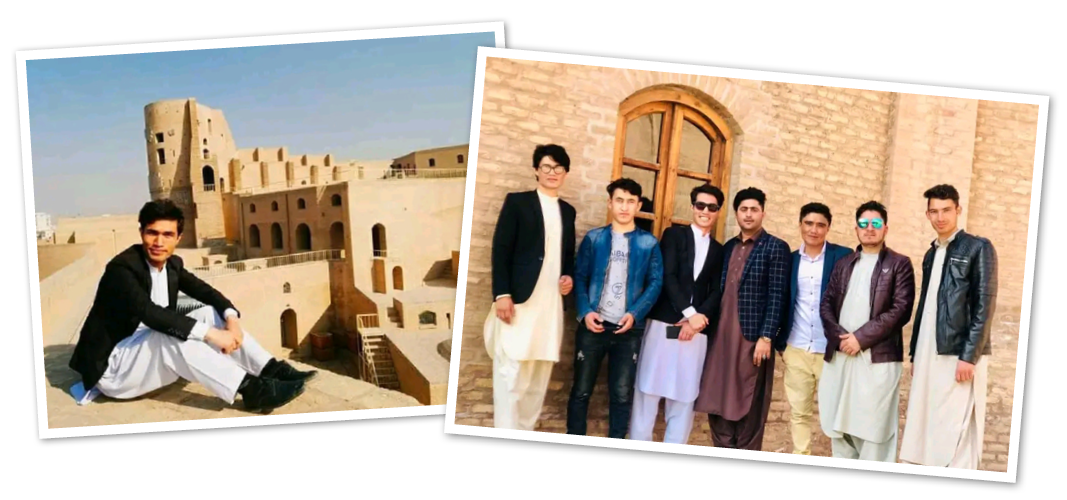 "The American people have shown an overwhelming desire to help those from Afghanistan who risked their lives and the lives of their family members to help our troops," Catholic Charities Diocese of Baton Rouge executive director David Aguillard says. "These are a special group of people who have taken on extraordinary risks for themselves. I've seen refugees who have helped our troops roll up their sleeves to show shrapnel wounds absorbed protecting American lives. I've felt metal lumped in their arms."
From donating furniture, clothes and even apartments to driving refugees to appointments and errands, the work of the volunteers was quickly tailored to fit the individual, everyday needs of each refugee. Catholic Charities also set up trainings to help the Afghans learn how to perform tasks essential to life in the United States like setting up a bank account and finding a job. However, while these activities perform practical purposes, for both the volunteers and the refugees, the experiences have offered much more.
"It's been really eye opening," says Whitney Graves, a volunteer who is a mentor for a 21-year-old former Afghan soldier named Gul Mohammad Zaland. "It's been so humbling and rewarding. I have found a friend that I know my family and I will have forever."
Starting by driving refugees around town, Graves transitioned to her role as Zaland's mentor in May 2022. Taking him under her—and her family's—wing, her main goal is to improve his English skills while also exposing him to quintessential—and very fun—Louisiana experiences.
"We have taken him to LASM, Cabela's, LSU games," she says, noting that they meet each Sunday. "It's all to help him better understand and speak English, which is so essential for his life here."
Graves' daughter has even made Zaland a playlist so he can be better acquainted with slang and pop culture.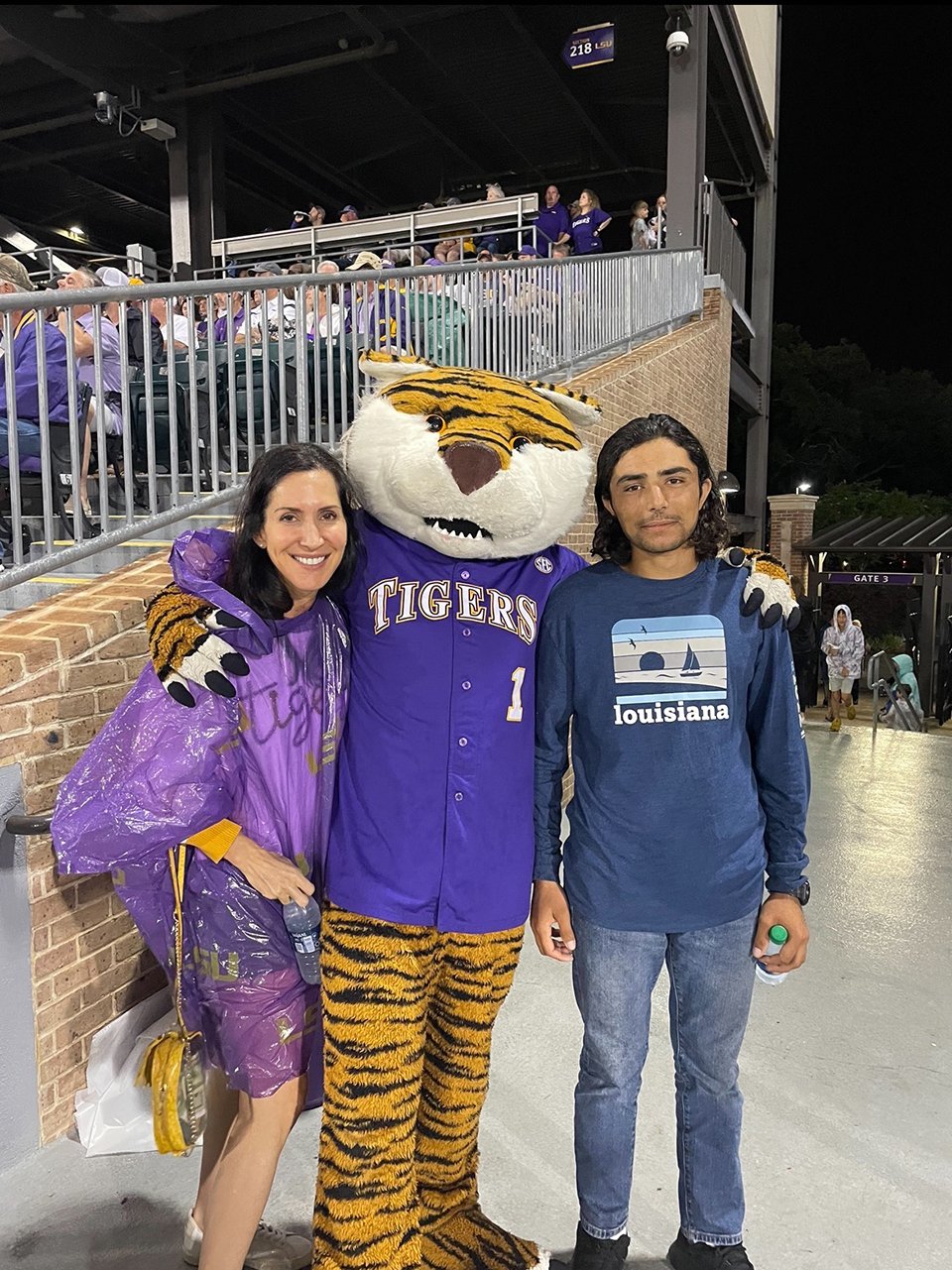 "I know my kids are proud of me for taking this on," Graves says. "And I know I've opened their eyes. Being with people like these refugees makes you want to strive to be better, and half of it is just showing up and doing what you can and doing it as much as you can."
Volunteer Susan Broussard has adopted a similar mantra after answering Catholic Charities' call for help. The former owner of driver education school Mom's Driving Academy, she says she saw a way that she could fulfill a specific but essential need for the refugees.
"If you can't drive in Baton Rouge, it's very hard to work or do anything," she says. "I reached out to the new owners of the driving school, and we decided to offer free classes to them. For a lot of these people—but especially the women—learning to drive is starting from scratch."
For the past few months, Broussard, with a translator alongside her, has been getting behind the wheel with the refugees, helping them develop their driving skills, whether it takes four or 20 sessions.
"There's one woman who had never even been in the front seat of a car," she notes. "But you can feel their resolve. They're going to get it. These people are so determined and so resilient. It's amazing."
Faqirzada is no exception. Starting out working at a meat market on the overnight shift, he is slowly working his way back to his profession, with new, bigger goals in sight.
"I feel like I am finally ready to help other people, if I am able," he explains. "I dream to become a lawyer for refugees one day. My family has a mission to help others, and I know this is a way I can carry that on."
This new goal brings together Faqirzada's past and present: his past as a dedicated journalist documenting the truth for the people of a country often left in the dark, and his present as a refugee having to rebuild his life completely. His new American dream has replaced those that he left behind when he entered the Kabul airport all those months ago.
But as he notes, no one can accomplish anything alone, and he is making strides toward his desired profession with the help of his mentor, Stephanie Riegel.
"I met Abdul in March and we had an instant connection with him being a journalist as well," explains Riegel, who is the former editor of the Greater Baton Rouge Business Report. "What he has had to overcome is tremendous. Prior to April, every day seemed like a fight for survival. It was about celebrating those small victories like opening a bank account. But now he's in a place to start thinking about his future."
Helping him formulate a resume, make connections with people throughout the Baton Rouge and LSU communities, and especially improve his English skills, Riegel says that she's been inspired by Faqirzada's unwavering ambition. 
With his father deceased, Faqirzada has taken on the responsibility of providing for his family back in Afghanistan. His job here in Baton Rouge impacts the lives of people halfway across the world. And his determination to give both himself and his family a better life, regardless of any obstacles, is striking.
"I think I will never be able to go back," Faqirzada says, noting that he has been working to get his family passports to no avail. "Now, I think about my future in the United States. I feel a part of this country."
And for Riegel and the other mentors and volunteers, having these refugees become a part of the Baton Rouge community is a blessing beyond measure. For all the conflict and contention in the United States right now, the refugees bring with them a reminder about what is most important: our common humanity.
"The American people have helped me as a human," Faqirzada says. "They see me not as an outsider, but a person, too. If everyone acted this way, the world would be peaceful."
That overwhelming response to Catholic Charities' call for help prior to the Afghans' arrival is a powerful testament to the bonds that exist between all people. When it comes down to it, it's not the politics of a situation that takes precedence, or it shouldn't be. Rather, it's the people at the heart of it all who bring everything back into perspective. And those people, regardless of their beliefs, nationality or economic status, are worthy of respect, love and a helping hand.
"I do not feel I am alone here, even though my family isn't with me," Faqirzada says. "I feel I have a second family now."