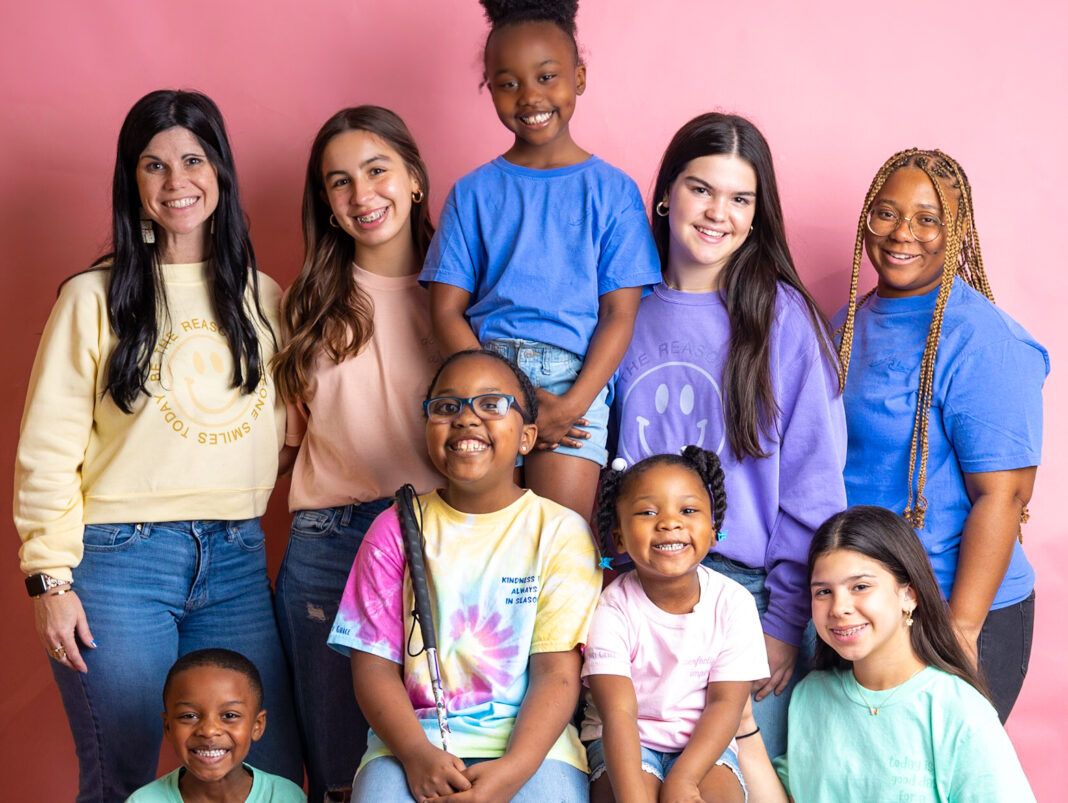 Blind Grace is providing resources, opportunities and experiences to the visually impaired
Although she didn't realize it at first, the Blind Grace nonprofit organization had been on founder Blanche Faulk's heart for some time. While working at the Louisiana School for the Visually Impaired (LSVI), Faulk was always wanting to do more for the blind and visually impaired community. After founding Blind Grace in 2022 to bring more awareness, resources and support to Baton Rouge, she's realized her true calling.
"Through this organization, we're able to bring the blind and visually impaired of all ages together, while also teaching others about what they can do to help," Faulk says. "We want everyone to know that visual impairments come in many different forms, and more importantly, that people with impairments are still capable just like anyone else."
Blind Grace has a multitude of events, partnerships and most recently, a podcast, aiding the organization in bringing awareness, funds and fun times to the visually impaired community. 
"One of my favorite events is the annual summer camp for visually impaired high school students in Louisiana," Faulk says. "This past summer, there were several kids who recently found out that they were losing their vision. It was really special hearing them speak and understand that they aren't alone. They're going to be OK because we've built this community, and they will learn the skills necessary."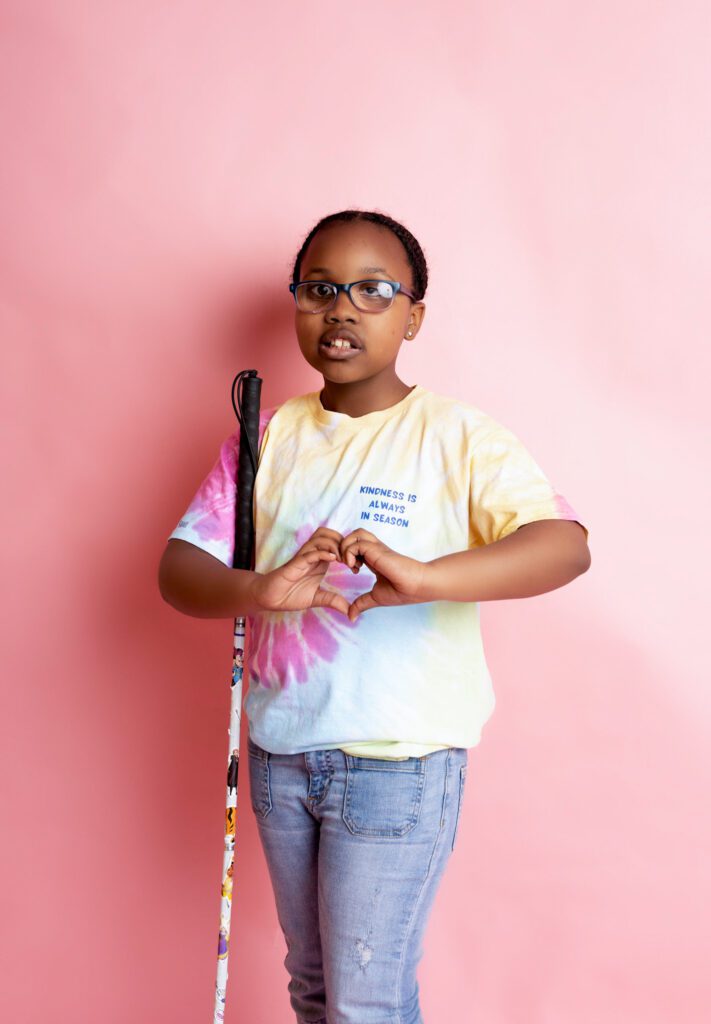 In addition, the new Blind Grace podcast has two episodes out so far, with topics ranging from finding your purpose to learning more about the visually impaired community. In episode two, Faulk and cohost Laronda Doakes cover sensitivity training and how to interact with someone who is visually impaired. The Blind Grace podcast isn't the first time the two have partnered, though.
"Doakes is someone who has always been a part of LSVI, and we first met when she was volunteering at the school with her mother," Faulk says."When Doakes founded her company, Community Imprints, I knew we had to pair our passions together." 
The collaboration between Blind Grace and the custom apparel business, called Community Grace, is a clothing line featuring the phrase "Be the reason someone smiles today," along with other affirmations. It's a phrase that Faulk has always tried to instill in her own children. 
"They'll get mad at me for talking to everyone, but you never know what someone is going through," she says. "This is especially true with kids who have visual impairments and/or other health issues. I always want my children to be the people who go up to the kid that's sitting alone."
Along with all Faulk does with Blind Grace, she continues to serve as the outreach director for LSVI. Through this position, she's gained a unique understanding of what Louisiana needs for the visually impaired community. "I've traveled all over the state for outreach services," Faulk says.
Last month, Blanche and her team celebrated their 13th successful White Cane Safety Day in downtown Baton Rouge for LSVI. "We do this event every year to celebrate the freedom and independence that comes with using the white cane and to educate others about what to do when they see someone with a white cane trying to cross the street," Faulk explains.
This month, Blind Grace's Dining in the Dark fundraiser will give attendees a glimpse of living life without sight. "Our event on October 7 will begin with a social hour where guests can mingle and bid on silent auction items," Faulk says. "Afterwards, we'll have a seated dinner with blindfolds and dim lighting. Not only will we be raising money for the organization, but we'll bring a real-life awareness to what it's like to be in complete darkness."
Over the last 18 months, they've been working on an orientation and mobility program, so more people can become certified in teaching the blind and visually impaired how to walk and travel with a cane. There are only a few of these programs in the state, and thanks to Blind Grace, the University of Louisiana at Lafayette is now offering it this fall.
"I would love to open an office, expand programming and continue camps," Faulk says of the future of Blind Grace. "I'd also like to get a partnership to do things like braille classes so families can come and learn but also have the community to be around."
And that community is at the core of what Faulk is working to foster through Blind Grace and all of its programs. Because when one group, in this case the blind and visually impaired, are lifted up, so is everyone else as a result. The Louisiana community is only stronger through its support of one another.